Over the course of a dozen years in corporate risk and investigations in some of the toughest markets in the world, Alison Taylor became intrigued by trying to solve the question of what's wrong with the traditional compliance equation.
With a history degree from Oxford in her native United Kingdom and a Master's in international relations from the University of Chicago, Taylor began her very global journey in compliance as a corporate strategist for a Big 4 firm. She moved on to Control Risk, which she describes as a consulting firm in the United Kingdom much like Kroll in the United States. She served as director of corporate investigations for the Middle East and Africa.
Early in her career, Taylor says, she had a firsthand view into corruption, how it affects development, and how it drives policy. With her education focused on political science and international relations, she quickly grew fascinated with how Western companies operated in high-risk markets. "I was trying to understand how these companies behave in these countries and how we could improve that to make things better for the people who live in those countries," she says.
Much of Taylor's early work was in fraud investigations, due diligence, political risk, and market entry, she says. "I spent a lot of time with compliance legal counsel about these investigations, and I became very interested in what worked, what didn't work, and why." That inspired her to head back to the classroom to pursue another advanced degree, this time in organizational psychology, or the study of how people behave in groups.
About Alison Taylor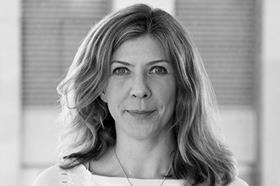 Title: Director, Advisory Services, Business for Social Responsibility
Years of experience: 16
Areas of expertise: Corporate social responsibility, ethics, culture
Quote: "Compliance programs that are written and recommended by the regulators are not really working all that well. We have a lot of companies that have compliance on paper, but are still under investigation. One of the biggest trends, if not the biggest trend, of the last couple of years is the massive focus on culture and behavior, and that will carry on growing."
"The dominant perspective from regulators in their literature is that we need to find out who the bad guys are and stop them," she says. That assumes corruption is the action of individuals operating only out of their own personalities or motivations, so it's up to companies to find those individuals and discipline them. "Organizational psychology says behavior is a function not just of personality but also environment."
That means, for example, when a person starts a new job, they'll read the manual or sit through the training that explains corporate policies and procedures, but they'll also take cues from their supervisors and their peers. And those cues are just as important, maybe even more important, than whatever is presented in formal materials.
That's the cultural side of corporate compliance, where compliance officers increasingly recognize the dialogue needs to focus to bring about real change. "Compliance programs that are written and recommended by the regulators are not really working all that well," says Taylor. "We have a lot of companies that have compliance on paper, but are still under investigation."
Taylor is helping drive that growing dialogue around what needs to change in terms of corporate culture to produce not only compliance, but sustainable, long-term business success. "One of the biggest trends, if not the biggest trend, of the last couple of years is the massive focus on culture and behavior, and that will carry on growing," she says.
The sudden massive focus, in Taylor's view, is driven by a couple of factors. The first is a kind of recognition that even with the best compliance plan, compliance with anti-corruption, or compliance with anti-money laundering rules it's not a given. "If you don't have the culture and the backing of the company, you won't be able to make it work," she says. "So what would make it work?" A cultural shift, companies are beginning to accept.
Another driver, says Taylor, is the recent movement toward holding individual officers liable for compliance failures. Sally Quillan Yates, deputy attorney general for the U.S. Department of Justice, has put compliance professionals on notice with the now infamous "Yates memo," shifting DoJ policy to put more emphasis on investigating and prosecuting individuals. "The Yates memo has massively raised the stakes," says Taylor.
Cost containment has become another factor steering more interest in improving corporate culture, says Taylor. "The compliance advisory industry, due diligence providers, forensic accountants—that's all gotten very expensive," she says. "It got a little bit out of control. Compliance officers are looking for other tools and techniques that they can use that don't involve millions and millions of dollars."
Today, Taylor is director of advisory services for BSR, a global nonprofit organization with more than 250 member companies that are committed to building "a just and sustainable world," according to the group's mission statement. But "sustainable" here is used in a much more modern sense than it might have been used a decade or two ago.
It's not just about environmental responsibility and carbon footprints, says Taylor. It's about looking at compliance more broadly than just as a risk assessment and a set of controls to mitigate those risks. It's about culture. "Sustainability has evolved from being a separate team that makes philanthropic donations to a team that is trying to change behavior in the organization," she says. "They're thinking long term, and it's throughout the business, not just one department. They're trying to bring sustainability into the core business."
Taylor is trying to get sustainability teams and compliance teams to collaborate and work together more closely. "There's a huge opportunity for ethics and compliance officers to work with sustainability," she says. "They're both approaching the same questions of how to get the organization to behave better. The challenge is really the same challenge."
Much of Taylor's experience is rooted in the energy sector, so she's in charge of leading BSR's energy and extractives practice. She helps BSR's member companies focus on approaches to sustainability through risk management, strategy, stakeholder engagement, transparency, governance, and organizational change. She also leads BSR's service lines around ethics, governance, and stakeholder engagement.
Taylor's passion for helping companies create and maintain an ethical culture is a natural fit for the modern understanding of sustainability, which is to take a long-term view of a company's relationship to its stakeholders and the environment in which it operates. She sees plenty of instances where sustainability is treated as a stand-alone, start-up exercise, but she believes the days of such an approach are numbered for companies that want to succeed in the face of modern societal challenges.
To further the cause, Taylor has taken to writing as an active blogger for BSR. She focuses on topics like how compliance and sustainability can work together to strengthen ethics and how companies can build a more resilient culture.
Taylor started writing a few years ago when anti-corruption messages still focused heavily on how to write a good code of conduct or perform effective due diligence. "I didn't see people writing much about culture in particular but also combining political risk," she says. "I felt like I had something to say, and few people were talking about the things I thought were important."
Outside of nine-to-five duties, Taylor also pursues her passion for sustainability, social action, and human rights through organizations like the Society of Petroleum Engineers, the Center for Business Ethics & Corporate Governance, and Global Action to Prevent War and Armed Conflict. She serves as a board member for all three organizations, and as a member of the Sustainability Committee for SPE.
Human rights is particularly an area where Taylor expect to see growing focus over the coming years. "Right now, it's soft law," she says. "It's a behavior. It's nice to have, but it's soft law. We will start to see regulators look more at this as law. That is certainly something that is coming on the radar, although slowly at the moment, for compliance."
Taylor says she used to enjoy traveling but that was before her work took her so often all over the world. "After spending 15 years on planes all the time, now my idea of a good time is staying home," she says.
Home is New York, where she is based for her work with BSR, but she also has ready access to the Catskill Mountains of southeastern New York state, and she escapes there every chance she gets. "I love hiking in the woods where there's no cell reception," she says. "With the beautiful views, I get lost in the trees. It's really good for mental health and relaxation."

Tammy Whitehouse is a veteran business writer who has been a regular contributor to Compliance Week since 2005, with a focus on covering accounting and audit.