Compliance Week's products reach more than 80,000 compliance, financial, legal, risk, and audit executives at public companies. And since our circulation is 100 percent paid, it means our members are committed to our content and dedicated to our brand. But don't take our word for it—read the dozens of testimonials we've received from corporate compliance and risk officers at Ford, Archer Daniels Midland, Unum, Tyco, Fannie Mae, and others.
In addition, our annual conferences, workshops, and webcasts are among the most well-respected and well-attended events in the GRC industry. Attended by senior executives from hundreds of public companies, Compliance Week's interactive and in-person forums offer marketers unique opportunities to get their senior partners and thought leadership in front of key decision makers.
Our team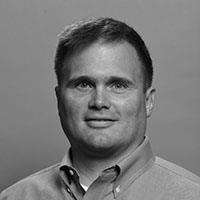 Doug Juenemann
Director of Sponsorship Sales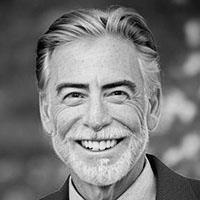 Bruce Bassin
Sponsorship Sales
bruce.bassin@complianceweek.com
Donna O'Neill
Director of Sales & Marketing
donna.oneill@complianceweek.com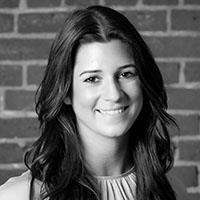 Katie Klokner
Senior Operations Manager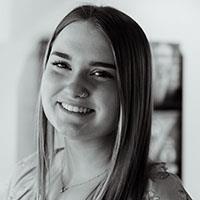 Arielle Hitch
Training and Ad Operations Manager
arielle.hitch@complianceweek.com
Or call us toll-free at (888) 519-9200.
What we offer
Online
| | Medium Rectangle | Leaderboard | Half-page Ad |
| --- | --- | --- | --- |
| Fixed Size (px) | 300x250 | 728x90 | 300x600 |
| Initial Load (Max. K-Weight (kB)) | 150 | 150 | 150 |
| Subload (Max. K-Weight (kB)) | 300 | 300 | 300 |
| Ad Server | Google Ad Manager | Google Ad Manager | Google Ad Manager |
| Third-Party Ad Tags | Accepted, HTML5 | Accepted, HTML5 | Accepted, HTML5 |
| Recommended File Size | 40k | 40k | 40k |
| Max File Size | 100k | 100k | 100k |
| Expandable Dimensions? | No | No | No |
| Animation Maximum | 30 seconds | 30 seconds | 30 seconds |
| Animation | Max 3 Loops | Max 3 Loops | Max 3 Loops |
Overall creative specs
Creatives sent via third-party tags must open in a new browser window. Prior to submissions, creatives should be tested for stability across all browser platforms.

All creative third-party tags must be in the format of javascript, NOT iframes.

All creatives are subject to final approval by Wilmington Compliance Week Inc.

Wilmington Compliance Week Inc. requires that all creatives be submitted three (3) business days to allow testing and approval prior to launch date.

Please ensure that all the above specifications are met. Creative assets that do not meet all of our specifications will be rejected, potentially affecting the launch date of the campaign.

If you have any further questions regarding campaign tracking for this placement, please contact your Compliance Week representative.
Third-party ad tags
All creatives sent via third-party tags have no file size limits; however, all files over 100K should use polite download functionality.

Up to 100K in polite download is allowed. Polite download is the portion of the ad that loads once page content loads. Up to two additional loads of up to 50K each may be initiated after a user hovers his or her cursor over or clicks on the ad.

All third-party tags should be submitted with clear instructions regarding the implementation of click-tracking redirects and cache-busting information. Ad production cannot guarantee that click-through data will be tracked for all of the rich media technologies that are third-party served.
NEW: CW site takeover (1/2/3 day options available)
Give your brand the highest level of visibility and dominance and own every ad unit served across a one-, two-, or three-day span in a given week on complianceweek.com. Also included is sponsorship of the CW editorial newsletter to over 40,000 recipients (pending availability). Use this extraordinary exposure to make an announcement, launch a new partnership or product, or to simply elevate name recognition and brand awareness.
Included ad units:
An interstitial ad unit served once per person per day
Five standard ad units
Partner content post
There are three ad units in the editorial newsletter. Site takeovers must be scheduled four weeks in advance.
Reprints
Created with high standards, Compliance Week articles can be formatted as an electronic PDF for a unique and cost-effective way to market your company, its services, and solutions.
To order reprints of any article, simply download our Reprint Order Form below and return with full payment (details on form).
Editorial newsletter takeover
New! Five days per week
20,000 list size, comprised of:

CW subscribers
Practitioners at F1K companies
Exclusive sponsorship includes:
Banner ad: 640x96 pixel
Partner content post

A bolded headline
Three lines of text
Optional logo graphic (graphic should be sized to ratio 1: and 3:2)
Position ideally suited for promoting sponsor's thought leadership content hosted on the Compliance Week website.
Specs:
Files accepted: .jpg, .gif, .png
Max file size: 40K
Third-party tags are NOT accepted
URL link, click tracking accepted
Interstitial
Compliance Week has recently started offering an intersitial website advertisment placement. This is a rich, interactive advertisement that, over the course of a week, receives more than 10,000 views. No tags are allowed.
Benefits include:
Exclusive, full coverage website placement
Increased click-through rates when compared to other advertisement options
Highly desired lead source
Specs:
| Spec | Requirement |
| --- | --- |
| Title | 20 characters |
| Description | 200 characters |
| CTA | 20 characters |
| Colors (HEX) | Background, Header text, Body text, Button, Button text |
| File Type | JPEG/PNG |
| Image | Not recommended. Only accept 250x300. |
| URL Link | HTML not accepted, but tracked links are accepted. No tags allowed. |
| Deadline | Three business days before live date |
Lead generation package
Email to 65,000 compliance executives (cross industry, 20 percent financial services)
Email to 15,000 financial services executives (not duplicated in the email to 65k list)
Rotating carousel unit on complianceweek.com linking to white paper or webcast, 10k impressions over a month
Text links on Compliance Week email newsletters, 25,000 total impressions
Social media posts: Two tweets to 25,000
Video interviews
Online video consumption is exploding. Compliance Week has the tools to help you produce and distribute high-impact video content.
Leveraging your conference sponsorship, an executive from your organization will be interviewed on-site by a Compliance Week editor.
Our experienced team will consult with you to help transform your thought leadership message into an engaging video that will inform, entertain, and create moments of insight and potential conversion with your target audience.
Video promotional campaign
Each video is posted in the Compliance Week video section and includes the following 60-day promotional campaign:
Thought leadership video email to 65,000 compliance executives (cross industry, 20 percent financial services)
Partner content post on CW website linking to video, 20k impressions over two months
Social media posts: One post to 13,000 LinkedIn group followers, two tweets to 25,000
Text links on Compliance Week email newsletters, 25,000 total impressions
Video player can be linked and tracked with any outside website
Video media file to be provided at no additional fee
Video will be hosted on the CW website for 60 days
NOTE: Native in feed text ads and native sponsored messages are based on title and description of video.
E-Books
E-Books are approximately 20 pages in length with 8 to 10 pages of editorial. The book is published online and promoted by a thought leadership email to 50,000 contacts. It will also appear on the Compliance Week website for three weeks. All online promotion is designed to capture registration information. Sponsors of the e-Book receive a two-page white paper, logo on all promotional materials, and a company description. All leads from online promotion are shared with the sponsor.
Requirements
Full-page advertisement (PDF sized to 8.375" x 10.8125")
White paper: Formatted by sponsor. Please send PDF copy of the white paper sized to 8.375" x 10.8125." There is an additional cost to have CW format a white paper.
Company logo: High resolution on a transparent background
Company description: 200-300 words
Compliance Week to provide sponsor with a draft of the e-Book to approve before it's sent to CW audience
Production Specs
| | | |
| --- | --- | --- |
| Ad Size | Width | Height |
| Full Page | 8.375" | 10.8125" |
Webcasts
One exclusive sponsor has time for a 60-minute presentation that includes live Q&A with the audience and PowerPoint presentation. The event is moderated by a member of the Compliance Week editorial team, who introduces speakers and asks the audience questions during the last few minutes of the event. The webcast is promoted in CW weekly webcast emails and on the Compliance Week website. CPE credit is available to attendees.
Events
Compliance Week 2024 National Conference (LIVE)
April 2-4, 2024 | Held at the Renaissance Washington, D.C.
The annual gathering has been recognized as the premier peer-to-peer compliance event to spotlight compliance leaders and their programs and is designed to help senior compliance executives build and manage their compliance and risk programs more effectively. Attending the event will be 400-500 corporate compliance, legal, audit, and risk executives. They will share best practices to mitigate and build value within their company. Our sessions are highly interactive, with Q&As, breakout panels, and practitioner-only workshops. It is the event for corporate compliance, legal, audit, and risk officers at global public companies. Presenting sponsorship costs $50,000 and includes a panel speaking position, leadership of a roundtable conversation, logo and branding, access to the registration list, etc.

Compliance Week 2023 Summit on Third-Party Risk Management (VIRTUAL)
November 6-7, 2023
The leading conference for compliance and procurement professionals to come together and share knowledge and experience within third-party risk management. Attendees will learn best practices to navigate the modern risk landscape, benchmarking information to ensure alignment, and the expertise needed to implement and foster compliant third-party relationships.
Compliance Week 2022 Virtual Summit on ESG (VIRTUAL)
September 2024
The event will focus on the compliance/legal implications of new reporting standards; how to create or choose benchmarking protocols; strategies to avoid claims of "greenwashing;" how to effectively screen for valid climate and social (such as diversity) commitments; and the technology options that could assist compliance, risk, and legal personnel. We expect a registration list of 600-plus corporate compliance, financial, legal, audit, and risk executives from U.S.-based public companies. Presenting sponsorship costs $17,500 and includes a panel speaking role, access to the full registration list, logo and branding, etc.