Update on Compliance Week events in 2021: As we plan for the upcoming conference season we are considering several options: Events will be either live, virtual, or a hybrid, depending on guidance from federal and local officials, with the safety of our attendees, speakers, and business partners our first priority. We'll be finalizing plans for our National Conference (in May) sometime in January and will make an announcement at that time.
---
Jan. 21-22, 2021 | Virtual
How does the role of a compliance officer intersect with cyber-security? What's the best approach for employee monitoring, privacy regulations, data stewardship, ransomware guidance, and third-party due diligence? Join us to review the latest regulatory changes on data privacy and what they mean for your company and compliance program. Share best practices on managing cyber-risks and protecting your information in today's work-from-home world.
---
Save the date:
Compliance Week 2021: May 17-19, 2021, at the JW Marriott in Washington D.C.
Compliance Week 2022: May 16-18, 2022, at the JW Marriott in Washington D.C.
For more information on sponsorship for any of our events, please e-mail Doug Juenemann, or call us toll-free at (888) 519-9200.
---
Industry Events
The CCRS course equips students with the knowledge, skills, and confidence they require in order to protect the digital assets of their organization and support the efforts of or lead the implementation of a cyber risk framework.
Highlights - Compliance Week Europe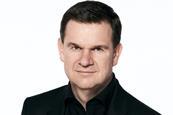 Fresh off his company's compliance monitorship, Volkswagen CCO Kurt Michels shares ways to cultivate a trustful relationship with a monitor; finesse a company's cultural makeover; and reestablish credibility in the wake of criminal behavior.

Danske Bank CCO Philippe Vollot knows his journey to build a robust compliance program and culture at the troubled lender is far from over.