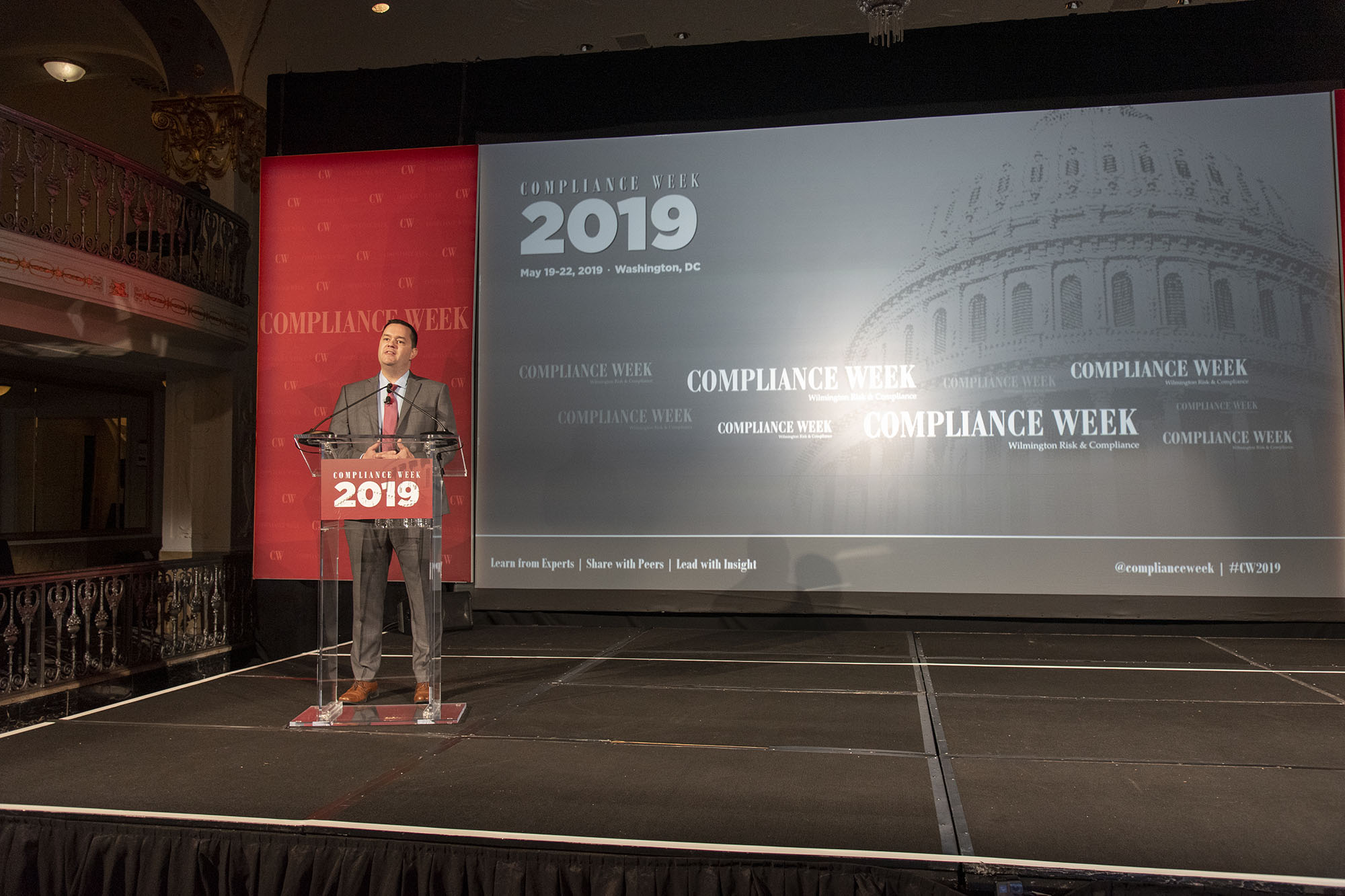 Compliance Week Editor in Chief Dave Lefort at the 2019 National Conference in Washington D.C.
---
June 17-18 | Virtual
In this two-day seminar from Compliance Week and former U.S. Department of Justice attorney Michael Johnson, you will learn how to apply scientifically validated methods to interview witnesses and assess credibility in workplace investigations.
---
June TBA | New York City
Due to the ongoing COVID-19 pandemic, Compliance Week has made the difficult but important decision to postpone Third-Party Risk Management & Oversight Summit New York until June.
---
11-12 November | Edinburgh, Scotland
Compliance Week's 8th annual European event will move to Scotland this year. This event will cover international GRC issues and regulations, feature subject matter experts, and offer multiple networking opportunities.
---
Save the date:
Compliance Week 2021: May 17-19, 2021, at the JW Marriott in Washington D.C.
Compliance Week 2022: May 16-18, 2022, at the JW Marriott in Washington D.C.
Recently Concluded
Our first-ever virtual conference, conducted online May 18-19, featured interactive sessions covering a wide range of topics the audience could watch and participate in from their home office.
For more information on sponsorship for any of our events, please e-mail Doug Juenemann, or call us toll-free at (888) 519-9200.