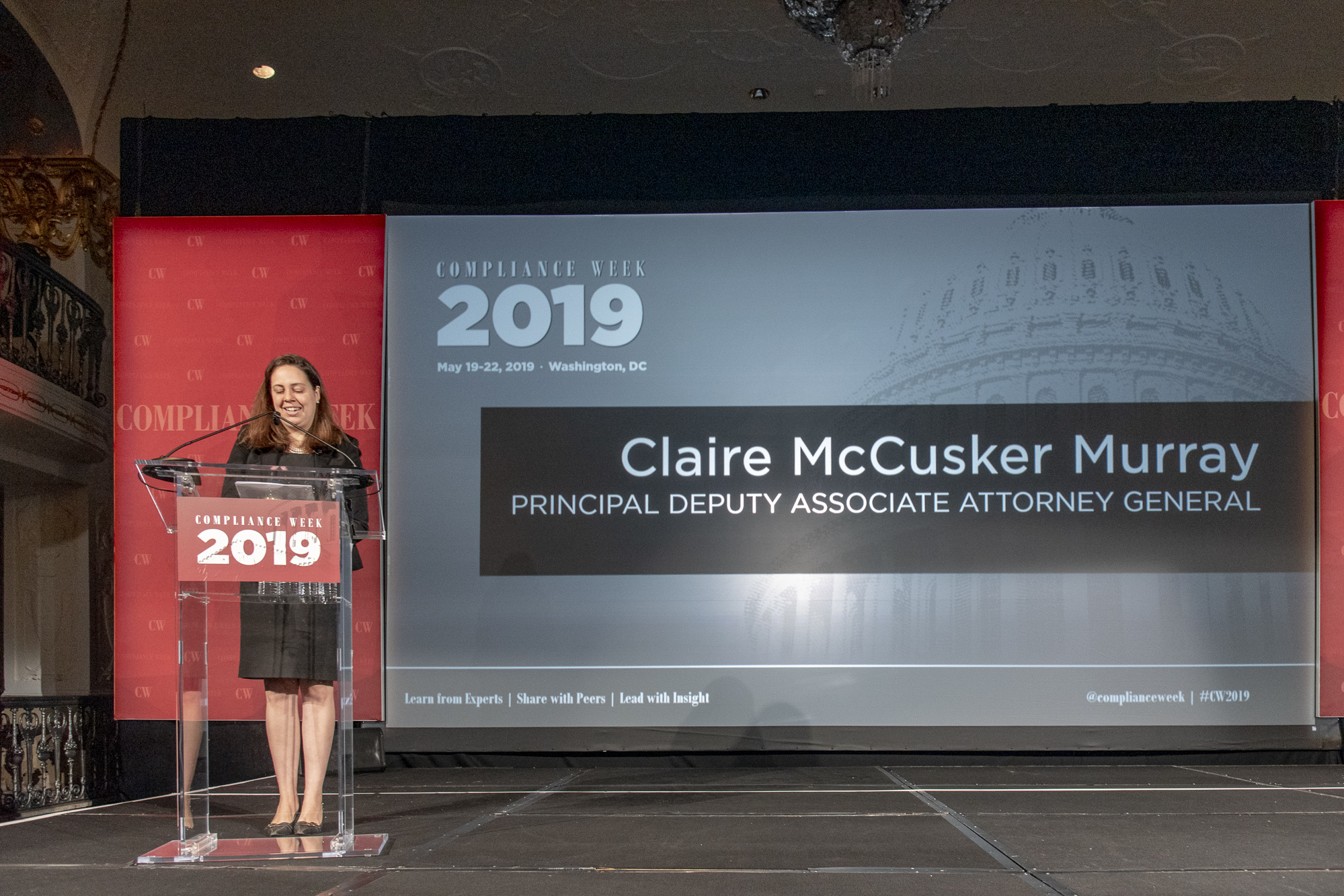 The Department of Justice's Claire McCusker Murray during her keynote at Compliance Week 2019

One of the most common pieces of feedback we heard from first-time attendees of the recently completed 14th national Compliance Week conference in Washington D.C. was that they wished they had discovered our three-day GRC-palooza sooner. Editor in Chief Dave Lefort explains why.
December 9-10, 2019 | San Francisco
Risk-based due diligence protocols and practical guidance to effectively evaluate vendors and assess risk.
March 31-April 1, 2020 | New York City
Two days solely dedicated to the sharing of knowledge and experience within third-party risk management.
May 18-20, 2019 | Washington D.C.
Now in its 15th year, Compliance Week's national conference is the premier peer-to-peer event that spotlights chief compliance officers and industry leaders.
For more information on sponsorship for any of our events, please e-mail Doug Juenemann, or call us toll-free at (888) 519-9200.
---