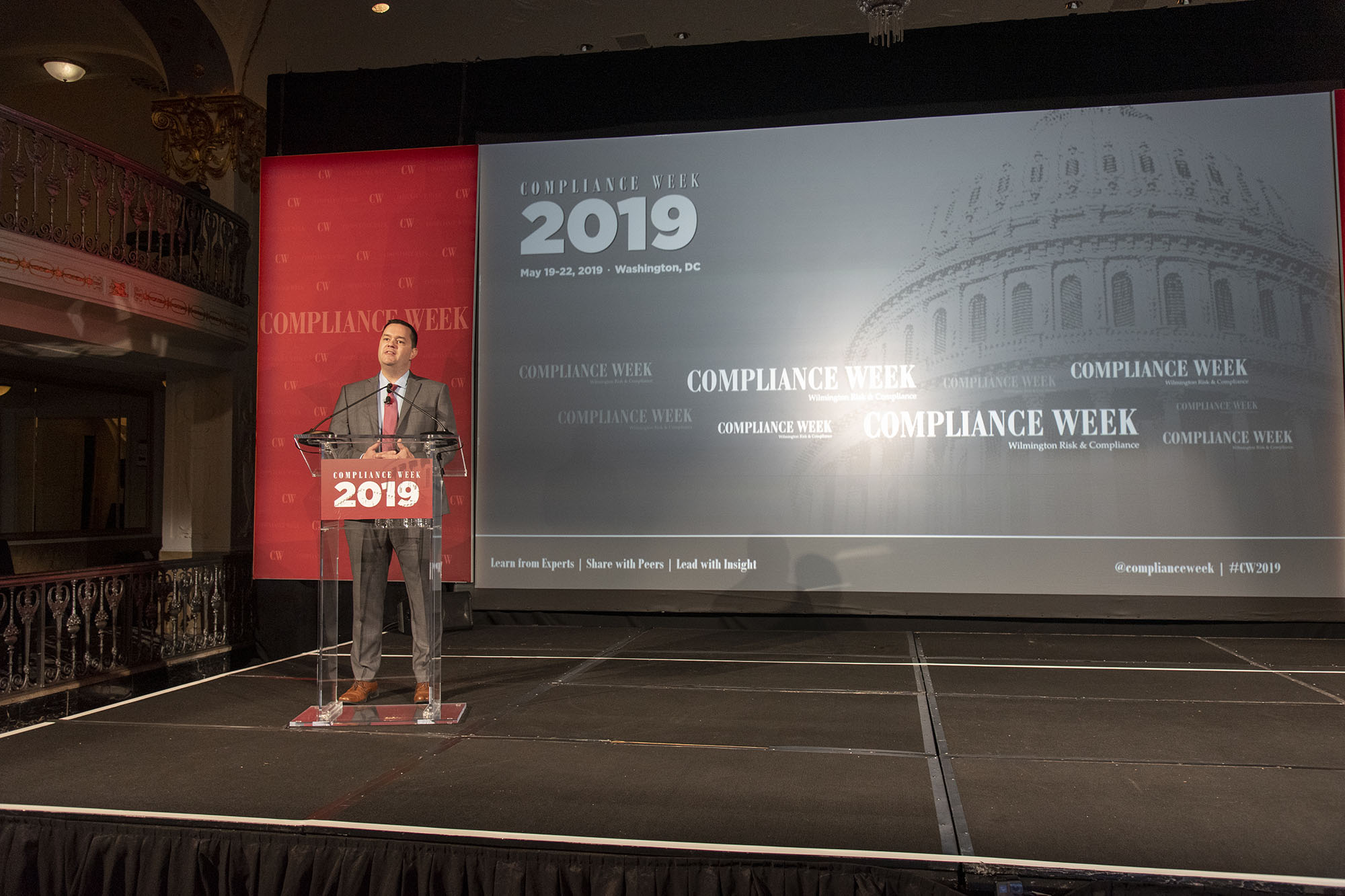 Editor in Chief Dave Lefort at Compliance Week 2019

Compliance Week quoted everyone's original compliance officer (mom, of course) in running down 15 reasons why you should attend CW's 15th annual National Conference.
March 10 | Boston
Learn how to apply scientifically validated methods to interview witnesses and assess credibility in workplace investigations.
March 31-April 1 | New York City
Two days solely dedicated to the sharing of knowledge and experience within third-party risk management.
May 18-20 | Washington D.C.
Now in its 15th year, Compliance Week's national conference is the premier peer-to-peer event that spotlights chief compliance officers and industry leaders.
For more information on sponsorship for any of our events, please e-mail Doug Juenemann, or call us toll-free at (888) 519-9200.
---