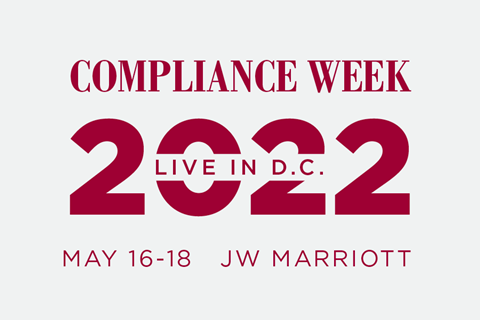 Buy a delegate pass before Dec. 1, and in addition to our lowest price in more than a decade, you'll get special recognition at the event and be entered in a raffle for a free one-bedroom suite at the JW Marriott in Washington, D.C.
LEARN MORE
BUY YOUR DELEGATE PASS TODAY!
Top Stories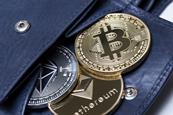 Determining whether crypto assets are legal, safe, and provide consumers with adequate protection from fraud are three areas of concern federal banking regulators say they will examine in 2022.

Many chief compliance officers report directly to the board or chief executive officer. But what happens to the CCO when the CEO is the problem? Take Activision Blizzard as an example of what not to do.

The Federal Reserve Board of Governors has terminated a 2016 enforcement action against Goldman Sachs Group ordering the bank to pay $36.3 million for the unauthorized use and disclosure of confidential supervisory information from banking regulators.
Inside the Mind of the CCO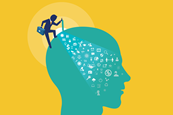 For the third straight year, respondents to our "Inside the Mind of the CCO" survey indicated lack of support and resources as the No. 1 part of their job that keeps them up at night. It's cause for concern, especially as the role's mandate grows.

While the "Great Resignation" takes its toll on many industries, compliance officers responding to CW's "Inside the Mind of the CCO" survey still near-unanimously say they are happy with their jobs. Amii Barnard-Bahn speaks with practitioners for their insights into the disparity.

Our "Inside the Mind of the CCO" survey revealed women in compliance were paid far less than men. In a profession where practitioners are hailed as paragons of ethical integrity, why is this OK?
Partner Content

Regulatory change is constant and unrelenting, so leading RegTech provider CUBE has launched a game as a little light relief.
More from Compliance Week

In the midst of unimaginable global supply chain chaos, leading companies are adjusting their supply chains in a variety of ways, turning disruption into competitive advantage.

The Financial Crimes Enforcement Network issued a notice to banks and other financial institutions calling attention to what it has identified as a rising trend in environmental crimes.

Federal banking regulators issued a rule that requires financial institutions to notify their regulator within 36 hours of a "computer-security incident" that materially affects their operation, ability to deliver services, or the stability of the financial sector.

MIO Partners, a wholly owned subsidiary of management consulting firm McKinsey & Company, has agreed to pay an $18 million penalty for failing to maintain adequate policies and procedures to prevent the misuse of material nonpublic information.