Top Stories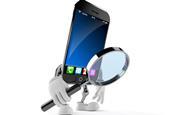 One way to thwart money launderers is to take a page from the government's playbook and examine smartphone applications when the contamination of fraud or money laundering is discovered.

Executive coach Amii-Barnard Bahn offers some tips for when your compliance title morphs into "Chief Public Health Officer," plus ways to highlight the compliance function at your company and more.

The Office of the Comptroller of the Currency published a new report describing key issues facing the federal banking system and the effects of the coronavirus pandemic on the banking industry.
Partner Content

A free guide from OnCourse Learning to creating a high-impact financial compliance program.
More from Compliance Week

The U.S. Department of Labor announced the proposal of a new exemption for investment advice fiduciaries designed to replace retirement-focused fiduciary rules made invalid two years ago.

The U.S. Supreme Court ruled the CFPB's single-director structure violates the separation of powers between the executive and legislative branches and is unconstitutional.

Telegram Group will return more than $1.2 billion in ill-gotten gains to investors and pay an $18.5 million civil penalty to resolve SEC charges that its unregistered offering of digital tokens violated federal securities laws.

Companies doing business in Mexico face an uphill battle with their anti-corruption compliance efforts as the country's government struggles to control—and, in many cases, contributes to—its endemic corruption problem.