Top Stories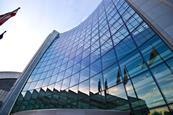 When the Dodd-Frank Act passed in 2010, an urgency existed to enact its many provisions. A decade later, 11 of its rules remain unfinished. Will a change in leadership at the SEC get the law across the finish line?

For compliance officers working for global companies, it is important to understand the way different regions view compliance and how it may differ from your home country's views.

Meatpacker JBS USA announced it paid the equivalent of $11 million in ransom in response to a May cyber-attack that impacted its operations in North America and Australia.
Surveys

Compliance Week and Fulcrum want to hear from you regarding your ESG initiatives.

Share your input in this short survey about your company's approach to sanctions control to help the International Compliance Association fully understand the challenges faced by organizations across the globe.
Volkswagen Compliance Case Study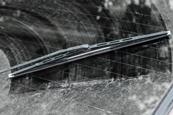 Volkswagen's recently concluded three-year monitorship is chronicled in CW's latest in-depth case study, which spares no detail in following the world's largest automaker's comeback from its biggest mistake.

The Volkswagen Dieselgate scandal wasn't the work of one executive who thought to install illicit software into diesel motor vehicles. It was born from a "chain of errors that was never broken," forming the basis for one of the largest and most high-profile corporate compliance monitorships in history.
Partner Content

Organizations are adopting digital transformation and, as a result, increasing their reliance on third parties faster than they can scale their third-party cyber-risk management programs.

Diligent is modernizing GRC to help businesses thrive in the new era of stakeholder capitalism and ethical business practices.
More from Compliance Week

In-house counsel salaries across every industry took a hit in 2020 as a direct result of the coronavirus pandemic's impact, according to the latest compensation survey by executive search firm BarkerGilmore.

A year removed from the start of the pandemic, the long-term effects the shift in work culture will have on the compliance profession have become more apparent. The "Cost of Compliance Report 2021" by Thomson Reuters reflects these changes.

Australia's financial regulator has identified "serious concerns" with National Australia Bank's compliance with anti-money laundering and counter-terrorism financing rules but indicated it won't fine the bank—for now.

The SEC announced settled charges with the chief compliance officer of investment adviser VII Peaks Capital for her alleged role in causing the firm to breach fiduciary duties.