Top Stories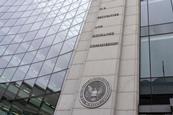 The Securities and Exchange Commission issued a risk alert listing deficiencies its examiners found in broker-dealers' compliance with Regulation Best Interest.

Healthcare organizations were under attack more than ever by cybercriminals in 2022, overtaking finance as the most breached industry, according to the latest analysis from Kroll.

The California attorney general announced his office notified an unspecified number of businesses with mobile apps they are failing to comply with the California Consumer Privacy Act.
CW Surveys

The level of urgency around data privacy grows each year, with new laws being implemented across the globe and technologies offering enhanced means of data storage.
Partner Content

Strengthen your ability to monitor, create, and maintain a culture of trust where your team can thrive.
More from Compliance Week

Morgan Stanley fined its employees up to $1 million for using unauthorized communication channels in violation of recordkeeping rules, according to multiple reports.

Scott Hulsey, partner at Barnes & Thornburg, former federal prosecutor, and a former chief compliance officer, discusses with Compliance Week how CCOs should respond to the Department of Justice's recent policy changes regarding corporate crime.

The former chief executive officer of email security company GigaTrust was sentenced to five years in prison for fabrications that allowed him and two other executives to defraud investors and lenders of millions.

The Securities and Exchange Commission resurrected an unfulfilled mandate of the Dodd-Frank Act that would prevent the sale of certain securities if there is a conflict of interest.