Top Stories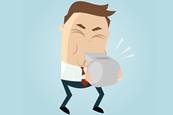 A $114 million whistleblower payout announced Thursday is the highest ever awarded by the Securities and Exchange Commission, more than doubling the previous $50 million record set in June.

New guidance from NIST aims to demystify a process with which many companies across all industries have long struggled: how to seamlessly integrate cyber-security risk into an overall enterprise risk management program.

SEC Commissioner Hester Peirce revealed in a recent speech that she is considering developing a draft framework that would aim to clarify when the Commission may seek personal liability in compliance cases.

In the aftermath of the "FinCEN Files" leak, financial industry practitioners polled by Fenergo say changing the system needs to start within their own institutions.
Carnival Compliance Case Study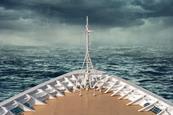 Our first-ever case study is the story of Carnival's quest for compliance redemption, set in the context of not only new leadership and a court-appointed monitorship, but in the midst of a global pandemic.
Partner Content
Join Executive Q&A with Microsoft and Frost Bank Risk Management Leaders to hear how their companies are addressing new risks brought by pandemics.

A free guide from OnCourse Learning to creating a high-impact financial compliance program.
More from Compliance Week

Larry Dean Harmon, the operator of virtual currency platforms Helix and Coin Ninja, was assessed a $60 million civil penalty by FinCEN for violations of the Bank Secrecy Act and its implementing of AML regulations.

The Securities and Exchange Commission has moved forward with relaxing its conflict-of-interest rules for independent auditors by a 3-2 vote.

The U.K. Information Commissioner's Office agreed to slash its intended GDPR fine for British Airways from £183.39 million (U.S. $230 million) to just £20 million (U.S. $26 million). What was behind the massive reduction?

A new report assessing diversity disclosure trends among Canadian public companies also showcases several corporate standouts for chief ethics and compliance officers to benchmark their programs against.