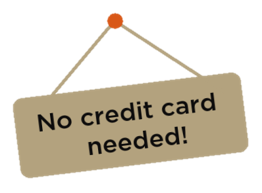 Receive Unlimited Access in August
By registering as a free user, gain unlimited access to complianceweek.com throughout August as part of our special Open House.
SIGN UP
Top Stories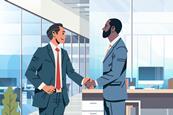 Aaron Nicodemus explains what whistleblowers, their supporters, and advocates would like compliance officers who handle internal complaints to understand about the process from their side of the table.

The European Banking Authority is seeking comment on new draft guidelines that set clear expectations regarding the appointment, role, tasks, and responsibilities of anti-money laundering and countering the financing of terrorism compliance officers.

Activision Blizzard is not only a case study in how not to respond to allegations of sexual harassment and discrimination in the workplace—it's also the latest blatant showing of managerial recklessness in an industry ripe for transformational change.
CW WHISTLEBLOWER SERIES: 'WITNESS TO WRONGDOING'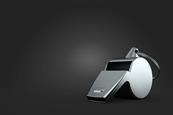 This in-depth CW series chronicles the timeline of a whistleblower—from identifying wrongdoing to reporting and enduring subsequent hardships. Exclusive interviews impart key lessons for compliance officers seeking to become an ally to these individuals.

Whistleblowers aren't born—they're made. For five individuals that have taken on that mantle, the story began with discovering a problem that could no longer be ignored.
Surveys

What are the biggest challenges you face in establishing and carrying out your ESG framework? Please share your insights with Compliance Week and Fulcrum.
Partner Content

As the Biden Administration regulatory activity ramps up, many regulatory agencies are re-enforcing rules and preparing for enforcement of new regulations. This FREE eBook provides key Insights, trend & violation analysis of enforcement actions issued in Q1 of 2021. Download the free eBook here.

Diligent is modernizing GRC to help businesses thrive in the new era of stakeholder capitalism and ethical business practices.
More from Compliance Week

The SEC will require China-based public companies listed on U.S. exchanges to make more disclosures about the financial risks posed by potential interference in their operations by the Chinese government.

Insurance giant Allianz disclosed it could face enforcement resulting from Department of Justice and Securities and Exchange Commission probes into its Structured Alpha Funds business.

A federal judge in California dismissed a lawsuit alleging a data breach at Walmart was a violation of the California Consumer Privacy Act, noting the plaintiff failed to prove a breach occurred.

Amazon disclosed it has received notice of a €746 million (U.S. $887 million) GDPR fine in Luxembourg for unlawful processing of personal data. The company intends to appeal the penalty, which would be more than 15 times the current record under the law.