Top Stories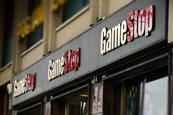 A subsidiary of Massachusetts Mutual Life Insurance agreed to pay $4 million after apparently missing nearly two years' worth of red flags by one of its broker-dealers that turned out to be a driving force behind the GameStop stock trading craze.

NABCRMP Founder Jennifer Newton shared how to create a sustainable diversity, equity, and inclusion program that aligns with an organization's mission during CW's "Everything ESG" virtual event.

Crafting an effective environmental, social, and governance program is not an easy feat. At CW's "Everything ESG" virtual event, compliance/sustainability leaders from ContourGlobal and Osprey shared how they are successfully working to meet their goals.
Surveys

Compliance Week and Riskonnect are conducting a survey to find out more about how companies are integrating their risk and compliance functions. Please take five minutes to help inform your colleagues.
Special Report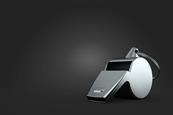 This in-depth CW series chronicles the timeline of a whistleblower—from identifying wrongdoing to reporting and enduring subsequent hardships. Exclusive interviews impart key lessons for compliance officers seeking to become an ally to these individuals.

Whistleblowers aren't born—they're made. For five individuals that have taken on that mantle, the story began with discovering a problem that could no longer be ignored.
Partner Content

As parts of the world economy open up and overall business spend is on track to go back to pre-COVID-19 levels, organizations are more vulnerable to fraud, corruption, and regulatory violations.
More from Compliance Week

The Securities and Exchange Commission charged App Annie with securities fraud—the agency's first enforcement action against an alternative data provider.

Sen. Elizabeth Warren has called for federal banking regulators to break up Wells Fargo, saying "every new report of scandal and ongoing noncompliance" proves the bank is "ungovernable."

The Public Company Accounting Oversight Board announced a $450,000 fine against KPMG's Australian subsidiary to resolve allegations of widespread cheating on personnel training tests at the firm.

Regardless of situation, one thing all companies should have in common is a compliance presence as part of ESG decision-making, said Jim Massey during a fireside chat at CW's "Everything ESG" virtual event.