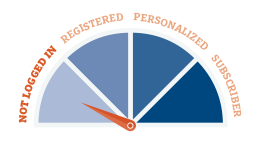 Register or sign in to get the most out of the new CW!
Welcome to the reimagined Compliance Week! We noticed that you haven't signed in yet. To get the most out of your first experience, you can register for free. If you are a current subscriber, please set a new password and log in.
Returning subscribers: Reset your password
New users: Register for free
Top Stories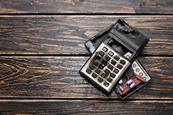 It's more than big change prompting major deferrals for pending accounting rules. It's also about the growing tension between estimation and precision.

Amazon, Google, Facebook, and Apple were called before Congress this week to debate what critics perceive as the anti-competitive, entrepreneur-chilling effects they trigger with their size and scope.
More from Compliance Week

Bob Ward, director of trade compliance at Wesco International, explains to columnist Tom Fox the benefits of targeted sanctions and how compliance practitioners can properly respond to such.

Most African citizens believe corruption is getting worse in their country and that their government is doing a bad job tackling it, according to the 10th edition of the "Global Corruption Barometer – Africa."

A Justice Department policy change–to evaluate corporate compliance programs as a potential leniency factor on antitrust cases–has come to fruition through announcements made this week.

U.K. audit regulators saw no improvement in audit quality in their most recent inspections, indicating none of the major firms achieved targeted pass rates.

While companies adopt CECL, auditors are gearing up for new rules requiring them to more closely scrutinize estimates and the specialists who produce them.

Count Federal Reserve Chairman Jerome Powell and several members of Congress as concerned observers of Facebook's planned foray into the world of virtual currency.

The SEC has filed insider trading charges against a former Illumina accountant and friend whose alleged scheme resulted in $6.2 million in profits.

SEC Chairman Jay Clayton, speaking to an audience of financial professionals in Boston, vigorously defended Regulation Best Interest and came out swinging against critics.