Inside the Mind of the CCO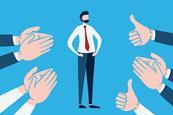 n a 2020 full of Blursdays that all run together, it's perhaps appropriate that the day created in your honor this year happens to fall when you don't have to be in the office (otherwise known as your bedroom/kitchen table).

Our second annual "Inside the Mind of the CCO" survey revealed that compliance practitioners, by and large, have stepped up to meet the unique challenges presented by this very different, very difficult year.
Top Stories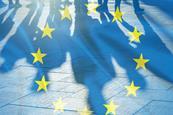 The damning revelations from the "FinCEN Files" leaks have once again put Europe and its supposed world-leading anti-money laundering rules under the spotlight.

Bank of America gets a pat on the back for going beyond an "observe and report" approach to filing a SAR, and we learned this week that Wells Fargo's CEO needs a little unconscious bias training.
Carnival Compliance Case Study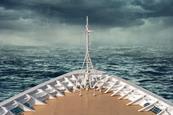 Our first-ever case study is the story of Carnival's quest for compliance redemption, set in the context of not only new leadership and a court-appointed monitorship, but in the midst of a global pandemic.
Partner Content
Join this live Q&A on how the new reality is changing the risk and compliance landscape. Risk management executives from Microsoft and Frost Bank will share how they are addressing new risks through new processes and policies.

A free guide from OnCourse Learning to creating a high-impact financial compliance program.
More from Compliance Week

FASB held a public roundtable on implementation of the new lease accounting standard, discussing technical issues that are challenging for practitioners and where additional or amended guidance might be needed.

Three former senior executives of Wells Fargo Bank must pay a combined total of $1.675 million in civil money penalties in settlements with the OCC for their individual roles in the bank's now-infamous fake account scandal.

Businesses with operations in California should expect their data privacy compliance obligations to get a lot more complicated next year with the California Privacy Rights Act expected to pass in November.

Swedbank announced the Swedish Financial Supervisory Authority has opened an investigation into the bank for potential violations of the regulation on market abuse in connection to the disclosure of suspected money laundering.