Top Stories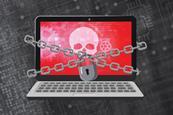 Learn through the eyes of the C-suite at Vulnerable Electric, a fictional private utility company impacted by a significant ransomware attack, as part of Compliance Week's upcoming case study set to begin publishing Jan. 31.

The Supreme Court's decision to block President Joe Biden's Covid-19 vaccine-or-test policy for large businesses leaves a patchwork quilt of state, local, and city requirements that companies will have to follow as best they can, according to experts.

Diversity, equity, and inclusion; prioritizing ESG; business continuity; and more highlight the latest edition of NAVEX's annual list of risk and compliance trends worth monitoring.

The United Kingdom has paved the way for companies to report on the future financial impact of climate risks, but the process is far from easy and rates of noncompliance—at least initially—could be high.
Surveys

How does your company tackle data protection compliance? Share your insights with Compliance Week and BRYTER.
Partner Content

Regulatory change is constant and unrelenting, so leading RegTech provider CUBE has launched a game as a little light relief.
More from Compliance Week

The Accellion data breach that last year affected a variety of private- and public-sector organizations and compromised the personal data of millions of individuals could be resolved in an $8.1 million class-action settlement.

The U.K. National Security and Investment Act might present "unforeseen" compliance problems for companies wanting to merge with or buy foreign businesses, according to legal experts.

The U.S. Supreme Court has blocked the Biden administration's Covid-19 vaccine-or-test mandate for large businesses, striking down an emergency temporary standard from OSHA that had technically been in effect since Monday.

Bank of America, Wells Fargo, U.S. Bank, and 16 other financial institutions have formed a climate risk consortium in response to calls from investors and regulators that banks work to mitigate climate-related risks within their own operations.