Top Stories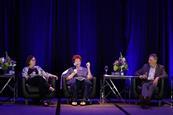 Premium
Regulators are collaborating—both domestically and internationally—more than ever before. And they expect companies to be doing the same, noted panelists during a session on collaboration between compliance and human resources at Compliance Week's 2023 National Conference.

Premium
A pair of unanimous Supreme Court decisions handed down earlier this month are the latest in a string of cases in which it has expressed concerns about government overreach regarding anti-corruption enforcement and wire fraud statutes.

Premium
Meta's latest punishment for breaching the European Union's General Data Protection Regulation will have far-reaching ramifications for companies both in Europe and beyond.
2023 Excellence in Compliance Awards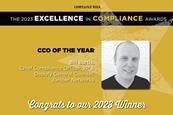 Article
Bill Burtis, affable chief compliance officer of networking and cybersecurity solutions company Juniper Networks, was named CCO of the Year at the 2023 Excellence in Compliance Awards.

Article
Going public, sanctions, a key merger. For its navigating a series of competing compliance challenges while maintaining trust with clients and travelers, American Express Global Business Travel was honored as Compliance Program of the Year at the 2023 Excellence in Compliance Awards.
Flex Case Study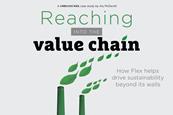 Premium
Compliance Week's Flex case study offers insight into how the global manufacturer is taking control of its sustainability reporting and environmental footprint. The four-part report is available exclusively to CW members.
CW Surveys

The Anti-Bribery and Corruption Benchmarking report strives to give compliance practitioners insights into bribery and corruption challenges facing them in today's corporate world.

By participating in this survey, you'll help us gain insight into the current state of supply chain cybersecurity and identify best practices for protecting your organization from cyber threats.
Partner Content

Strengthen your ability to monitor, create, and maintain a culture of trust where your team can thrive.