Top Stories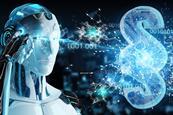 While the war against financial crime wages on, machine learning and artificial intelligence may give financial institutions the upper hand, according to a recent survey.

Financial institutions complying with the SEC's new Regulation Best Interest standard have particularly struggled with training staff and how to identify and eliminate potential conflicts of interest, regulators said during an online forum.

The U.K. Serious Fraud Office has published its latest internal guidance on the threshold companies must meet before they are offered a deferred prosecution agreement.

What should you do if your firm is hit by ransomware? Choose your own ending to this tale about a clinic, a criminal, and coronavirus to learn the risks and rewards of each choice.
Carnival Compliance Case Study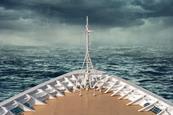 Our first-ever case study is the story of Carnival's quest for compliance redemption, set in the context of not only new leadership and a court-appointed monitorship, but in the midst of a global pandemic.
Partner Content
Join Executive Q&A with Microsoft and Frost Bank Risk Management Leaders to hear how their companies are addressing new risks brought by pandemics.

A free guide from OnCourse Learning to creating a high-impact financial compliance program.
More from Compliance Week

Jaclyn Jaeger explores compliance takeaways from Goldman Sachs' $2.9 billion global bribery settlement for its role in the 1MDB scandal.

A $114 million whistleblower payout announced Thursday is the highest ever awarded by the Securities and Exchange Commission, more than doubling the previous $50 million record set in June.

SEC Commissioner Hester Peirce revealed in a recent speech that she is considering developing a draft framework that would aim to clarify when the Commission may seek personal liability in compliance cases.

In the aftermath of the "FinCEN Files" leak, financial industry practitioners polled by Fenergo say changing the system needs to start within their own institutions.