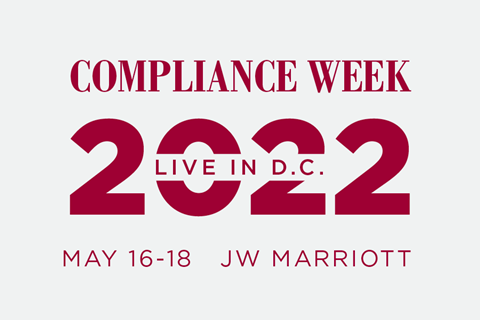 Buy a delegate pass before Dec. 20, and in addition to our lowest price in more than a decade, you'll get special recognition at the event and be entered in a raffle for a free one-bedroom suite at the JW Marriott in Washington, D.C.
LEARN MORE
BUY YOUR DELEGATE PASS TODAY!
2021 review/2022 preview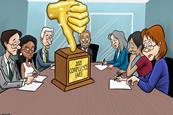 Systemic risk management lapses at a financial services firm, allegations of toxic culture at a video game giant, and more of the same baffling behavior from one of the world's largest tech companies comprise CW's list of the biggest ethics and compliance fails of 2021.

The continued effects of the pandemic, along with the implementation of new accounting standards, have companies and their auditors confronting substantial change in year-end audits.
Top Stories

FinCEN's proposed rule for a new beneficial ownership registry was released as part of the U.S. government's efforts to pull back the veil on anonymous shell companies used to launder illicit profits from corruption, money laundering, and other financial crime activities.

Saule Omarova withdrew her candidacy for Comptroller of the Currency after facing fierce Republican opposition—and skepticism from some key Democrats—during her nomination hearing.
Partner Content

Regulatory change is constant and unrelenting, so leading RegTech provider CUBE has launched a game as a little light relief.
More from Compliance Week

Peter Armbruster, the former chief financial officer of trucking and logistics company Roadrunner Transportation Systems, was sentenced to 24 months in prison for his role in a complex securities and accounting fraud scheme.

The European Commission fined HSBC, Credit Suisse, Barclays, and NatWest a total of €344 million (U.S. $389 million) for their participation in a trader-driven scheme to manipulate the foreign exchange spot market. UBS was not fined after first reporting the scheme.

Sequential Brands won't be fined as part of a settlement with the SEC over charges it violated accounting principles in securities law when it did not acknowledge goodwill impairment that eventually landed on its balance sheet as a $304 million write-down.

The British Business Bank failed to carry out sufficient due diligence when it gave collapsed lender Greensill Capital approval to hand out £350 million (U.S. $465 million) under the government's pandemic support program, according to a U.K. Parliament report.