Top Stories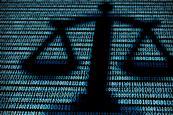 An enforcement provision allowing customers to sue businesses that misuse their personal data is a key stumbling point for state-level data privacy legislation.

The constantly changing sanctions landscape is much easier to navigate with a proper understanding of risk exposure. Here's where firms can get started.

Given the "cancel culture" era we are in today, writes Jaclyn Jaeger, the need for senior executives to be mindful about the things they say and do outside the workplace is more critical than ever before.

Compliance Week and OpenText want to hear from you regarding your investigations practices. Take this survey today!
Partner Content

Diligent is modernizing GRC to help businesses thrive in the new era of stakeholder capitalism and ethical business practices.
More from Compliance Week

The Securities and Exchange Commission announced settlements with eight companies for incomplete reporting related to "not timely" form disclosures.

German software company SAP SE agreed to pay more than $8 million in combined penalties issued by three U.S. agencies after admitting to committing numerous violations of sanctions against Iran.

LRN's "2021 Ethics & Compliance Program Effectiveness Report" highlights the strengthening of ethical culture that has occurred during the COVID-19 pandemic.

The Office of Foreign Assets Control announced a $34,329 settlement with MoneyGram Payment Systems for apparent violations of multiple sanctions programs, including the processing of transactions involving Syria.