Top Stories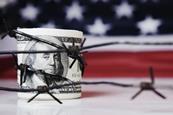 Experts believe President-elect Joe Biden will likely take his time before making big moves to unwind the dizzying array of sanctions levied by his predecessor, President Donald Trump.

Children's clothing retailer Hanna Andersson has agreed to pay $400,000 in what is believed to be the first monetary settlement for a lawsuit related to the California Consumer Privacy Act.

The world's 250 largest companies are not doing very well in recognizing and measuring financial risks related to climate change, so we've got some advice to those who are behind the curve.
Carnival Compliance Case Study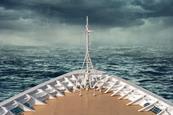 Our first-ever case study is the story of Carnival's quest for compliance redemption, set in the context of not only new leadership and a court-appointed monitorship, but in the midst of a global pandemic.
Partner Content

This e-Book, from Compliance Week and Guidehouse Inc., explores how the adoption of machine learning in fighting financial crime will likely explode as technology solutions become more effective and efficient—driven by work-stream prioritization, product maturity, and refinement of implementation processes.

Ready to present your new KYC tech to the regulators?
More from Compliance Week

General counsel have taken on significantly more responsibility since the start of the coronavirus pandemic and amid the current social climate, solidifying their role as a critical business partner, a recent study on corporate legal departments found.

In a year turned upside down by the coronavirus pandemic, one thing hasn't changed in the eyes of the SEC: The best compliance programs are supported by senior management and have adequate staffing, technology, and training.

TRACE International's 2020 Bribery Risk Matrix has the United States trending downward in multiple areas of business-related bribery risk.

In its 10-year check-in report, the Organisation for Economic Co-operation and Development lauded U.S. enforcement authorities for continuing to be at the forefront in the global fight against corruption and offered only minor suggestions for improvements.