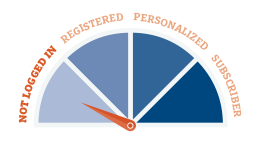 Register or sign in to get the most out of the new CW!
Welcome to the reimagined Compliance Week! We noticed that you haven't signed in yet. To get the most out of your first experience, you can register for free. If you are a current subscriber, please set a new password and log in.
Returning subscribers: Reset your password
New users: Register for free
Top Stories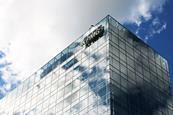 The SEC has fined KPMG for not only allegations of cheating on regulatory inspections, but also new charges of numerous auditors cheating on training exams.

Is splitting up big tech companies a cure for their outsized influence? Probably not.

Congress and presidential candidates alike are escalating their efforts to thwart the dominance of the tech giants.

While Congress largely remains mired in hearings and pre-election posturing, states are increasingly putting their own scrutiny on large tech companies and their data collection policies.
More from Compliance Week

Nearing the end of their second quarter observing new lease accounting rules, many public company accounting departments are still cursing their software.

The newly proposed ILLICIT CASH Act would, for the first time, require shell companies to disclose their true owners to the U.S. Department of Treasury.

In a recently filed restatement, Kraft Heinz reduced its reported net income by $150 million going back to 2015 to correct employee misconduct in accounting.

European data protection authorities met on June 4 to discuss guidelines for Codes of Conduct in relation to the General Data Protection Regulation.

Compliance Week's editorial staff discusses new DOJ guidance, CECL, women on boards, and more during a panel session at the CW2019 annual conference in Washington D.C.

Opioid maker Insys Therapeutics has filed for bankruptcy after agreeing to a $225 million global resolution to settle investigations concerning deceptive marketing and distribution of the drug Subsys.

Members of the House Financial Services Committee have sent letters to 37 bank holding companies requesting their diversity and inclusion data.
A task force on climate-related financial disclosures found "encouraging progress" in its latest report, though there's still work to be done when considering financial risks.

While encouraged by the trend in audit inspection results, global audit regulators report they are still seeing levels of audit deficiency that command continued focus on improvement.

DOJ and SEC investigations into market security company OSI Systems have officially been terminated. No further information was provided.