Volkswagen Compliance Case Study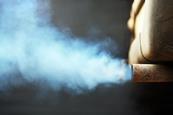 The Volkswagen Dieselgate scandal wasn't the work of one executive who thought to install illicit software into diesel motor vehicles. It was born from a "chain of errors that was never broken," forming the basis for one of the largest and most high-profile corporate compliance monitorships in history.
Top Stories

Amii Barnard-Bahn shares her thoughts from Compliance Week's first Career Day, which she kicked off with a keynote on cultivating self-awareness.

How is it Deutsche Bank can spend more than $1 billion on compliance enhancements but still be ordered to do more to improve its AML controls? Is the bank to blame or are regulators missing the big picture?

Compliance Week and OpenText want to hear from you regarding your investigations practices. Take this survey today!
Excellence in Compliance Awards > Winners

Companies across the globe faced a true test of competency this past year. FedEx passed the challenge with flying colors under the oversight of Justin Ross, CW's CCO of the Year at the 2021 Excellence in Compliance Awards.

Tenneco's revamp of its core values, coupled with its dedication to employee engagement during the coronavirus pandemic, earned it the honor of Compliance Program of the Year at CW's 2021 Excellence in Compliance Awards.

Emmanuel Lulin has a storied history in ethics and compliance shaped by his time hunting Nazis as a teenager. The recently retired chief ethics officer of L'Oréal was honored for Lifetime Achievement at CW's 2021 Excellence in Compliance Awards.
Partner Content

Diligent is modernizing GRC to help businesses thrive in the new era of stakeholder capitalism and ethical business practices.
More from Compliance Week

A panel of DE&I experts shared valuable tips on how chief ethics and compliance officers can work collaboratively with human resources to address workplace culture issues at CW's 2021 National Conference.

An expert panel at CW's 2021 National Conference discussed the importance for companies to embrace behavioral analytics in their training programs to align with updates to the DOJ's "Evaluation of Corporate Compliance Programs" guidance.

Fundamental differences in ideology and motivation differentiate a terrorist from organized criminal groups. However, a debate rages over the connection between transnational organized crime and terrorist financing.

Mary McNiff shared initiatives she's undertaken in her first year as chief compliance officer at Citi during her keynote at CW's 2021 National Conference on Wednesday.