Top Stories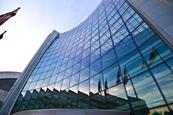 The Securities and Exchange Commission's 2023 examination priorities report laid out areas under the microscope this year, including compliance with the agency's Marketing Rule and Regulation Best Interest.

Penalties assessed for violations of the False Claims Act topped $2.2 billion during fiscal year 2022, less than half the mark the Department of Justice reached the previous year.

Experts share perspectives regarding the criticality of cybersecurity risks, what the response of management and boards should be, and how proposed disclosure requirements need to be incorporated into cyber-related responsibilities.

Integrity Distributed has launched a collaborative research project seeking to develop anti-corruption detection technology that includes academic, technological, and corporate partners.
CW Surveys

The level of urgency around data privacy grows each year, with new laws being implemented across the globe and technologies offering enhanced means of data storage.
Partner Content

Strengthen your ability to monitor, create, and maintain a culture of trust where your team can thrive.
More from Compliance Week

The Department of Justice announced the withdrawal of three guidance documents related to mergers and antitrust in healthcare, after labeling the policy statements "outdated" and "overly permissive."

Acacia Research Corp. disclosed the completed findings of its internal investigation into former CEO Clifford Press and whether he misappropriated corporate funds and resources for personal use.

Activision Blizzard will pay $35 million to resolve Securities and Exchange Commission charges it violated federal securities laws by failing to adequately disclose how its ineffective response to workplace complaints was harming its ability to hire and retain skilled employees.
Around the world, countries attempting to address their corruption issues are not making much progress, while countries failing to address corruption are worsening the problem, according to Transparency International's latest Corruption Perceptions Index.