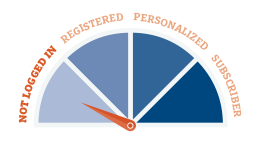 Register or sign in to get the most out of the new CW!
Welcome to the reimagined Compliance Week! We noticed that you haven't signed in yet. To get the most out of your first experience, you can register for free. If you are a current subscriber, please set a new password and log in.
Returning subscribers: Reset your password
New users: Register for free
Top Stories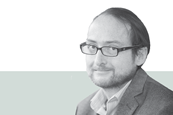 The FTC, by dragging its feet and keeping silent on a massive Facebook fine, raises concerns about its potential role as top cop on the data privacy beat.

Reckitt Benckiser Group will pay $1.4 billion to resolve a long-running federal investigation concerning the sales and marketing of the opioid addiction treatment drug Suboxone.

Bob Ward, director of trade compliance at Wesco International, explains to columnist Tom Fox the benefits of targeted sanctions and how compliance practitioners can properly respond to such.
More from Compliance Week

The SEC has filed insider trading charges against a former Illumina accountant and friend whose alleged scheme resulted in $6.2 million in profits.

SEC Chairman Jay Clayton, speaking to an audience of financial professionals in Boston, vigorously defended Regulation Best Interest and came out swinging against critics.

Senator Elizabeth Warren (D-Mass.) has reintroduced the Climate Risk Disclosure Act, legislation that would require public companies to disclose their exposure to climate-related risks.

Five federal financial regulatory agencies announced this week they have adopted a final rule to exclude community banks from the Volcker Rule.

The CEO of a now-bankrupt pharmaceutical company was sentenced to 30 years in prison for his role in a $100 million plot that triggered Westernbank of Puerto Rico's collapse.

FASB is looking for input on how to address ongoing problems in the reporting of certain intangible assets, especially goodwill.

Here's a look at some upcoming events and training from regulators like the SEC, DOJ, and PCAOB.

Marriott has disclosed in a filing with the SEC that the U.K.'s Information Commissioner's Office intends to fine it roughly £99 million (U.S. $124 million) for infringements of the EU's GDPR.

An upcoming SEC roundtable on July 18 will seek to identify potential market practices and regulatory changes that could encourage increased long-term strategies and investments.

The CMA, U.K.'s competition watchdog, explores whether a separate regulator is needed to oversee leading digital firms that have become "data monopolies" that stifle competition.