Top Stories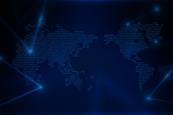 Integrity Distributed has launched a collaborative research project seeking to develop anti-corruption detection technology that includes academic, technological, and corporate partners.

Experts share perspectives regarding the criticality of cybersecurity risks, what the response of management and boards should be, and how proposed disclosure requirements need to be incorporated into cyber-related responsibilities.

Recent enforcement cases against food delivery company Glovo and online retailer Amazon in Spain have shone a spotlight on the compliance difficulties associated with engaging workers as freelancers rather than full-time employees.
CW Surveys

The level of urgency around data privacy grows each year, with new laws being implemented across the globe and technologies offering enhanced means of data storage.
Partner Content

Strengthen your ability to monitor, create, and maintain a culture of trust where your team can thrive.
More from Compliance Week
Around the world, countries attempting to address their corruption issues are not making much progress, while countries failing to address corruption are worsening the problem, according to Transparency International's latest Corruption Perceptions Index.

The Securities and Exchange Commission is reportedly considering pulling back on key elements of its proposed climate-related disclosure rule following pushback from investors, companies, and the public.

Companies are at serious risk of facing multiple fines for the same offense under different sets of legislation if the artificial intelligence technologies they employ misuse personal data or cause harm to consumers, according to legal experts.

Todd Hartman, general counsel and chief risk officer of Best Buy, shares the catalyst behind revamping the retailer's second line of defense and the lasting benefits of separating compliance from legal.