Top Stories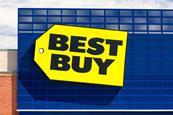 Todd Hartman, general counsel and chief risk officer of Best Buy, shares the catalyst behind revamping the retailer's second line of defense and the lasting benefits of separating compliance from legal.

Is the Department of Justice's focus on individual accountability in white-collar crime cases encouraging companies to scapegoat their employees? A recent court filing in a $6 billion corporate fraud case could give company officers some sleepless nights.

Companies are at serious risk of facing multiple fines for the same offense under different sets of legislation if the artificial intelligence technologies they employ misuse personal data or cause harm to consumers, according to legal experts.
Around the world, countries attempting to address their corruption issues are not making much progress, while countries failing to address corruption are worsening the problem, according to Transparency International's latest Corruption Perceptions Index.
CW Surveys

The level of urgency around data privacy grows each year, with new laws being implemented across the globe and technologies offering enhanced means of data storage.
Partner Content

Strengthen your ability to monitor, create, and maintain a culture of trust where your team can thrive.
More from Compliance Week

Healthcare organizations were under attack more than ever by cybercriminals in 2022, overtaking finance as the most breached industry, according to the latest analysis from Kroll.

Walgreens agreed to pay $7 million to settle alleged violations of the False Claims Act that it overbilled the state of Tennessee's Medicaid insurance program for Hepatitis C medications and kept the proceeds even after it discovered an employee's misconduct.

The California attorney general announced his office notified an unspecified number of businesses with mobile apps they are failing to comply with the California Consumer Privacy Act.

The Federal Reserve Board denied the application of Custodia Bank for membership in the Federal Reserve System, citing weaknesses in the digital-first bank's anti-money laundering protocols as part of its decision.