Top Stories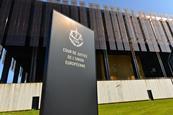 Determining the true owner of a company might become more difficult after Europe's top court ruled automatic access to registers of beneficial ownership conflicted with the right to privacy.

The Danish Financial Supervisory Authority reported Jyske Bank to Danish police for allegedly violating the country's anti-money laundering law regarding its customer due diligence measures.

Neil Cole, the former CEO of Iconix Brand Group, faces possible jail time after his conviction of fraudulently inflating the brand management company's revenue and misleading investors and auditors.
Partner Content

Strengthen your ability to monitor, create, and maintain a culture of trust where your team can thrive.
More from Compliance Week

A privacy and human rights advocate sued Meta Platforms in the United Kingdom, claiming the social media giant is refusing her request to stop being targeted with advertising based on her use of Facebook.

A U.K. employment tribunal's ruling that a former BP employee was not entitled to whistleblower protection has shone a spotlight on the legal issues workers must consider ahead of speaking up.

To do their jobs properly, regulators must be able to act independently and without government intervention. Rather than seeking to tighten its grip on regulators, the U.K. government should be safeguarding their independence as a matter of urgent priority.

Theranos Founder Elizabeth Holmes was sentenced to more than 11 years in prison Friday after being convicted of fraud earlier this year for her actions as head of the defunct blood-testing company.