Inside the Mind of the CCO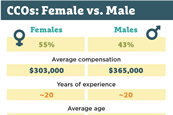 A crunching of numbers from our "Inside the Mind of the CCO" survey showed the same gender pay disparity that pervades corporate America also exists in compliance.

Experts offer best practices on how to ensure your D&I policies, training, and resources are sufficient at this social and cultural inflection point.

Compliance Week interviews Jennifer Newton, founder and CEO of the National Association of Black Compliance & Risk Management Professionals, to get her take on diversity and inclusion efforts in the profession.

We asked nine prominent chief compliance officers to look into their crystal balls, and all of them saw data and advanced technology playing a larger role in the future of the profession.
Top Stories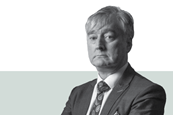 It's important we understand with the "FinCEN Files" that the enemy is not a journalist, a regulator, or a banker. The enemy is the money launderer, and this is where we need to focus our thinking and resources, writes Martin Woods.

Financial crimes expert Martin Woods and two specialists from the International Compliance Association spend 50 minutes discussing the impact of the "FinCEN Files" story and what it says about the state of AML compliance.

JPMorgan Chase agreed to pay more than $920 million as part of an agreement with three federal agencies to settle allegations that the firm's traders manipulated the precious metals markets with false trades.
Carnival Compliance Case Study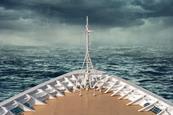 Our first-ever case study is the story of Carnival's quest for compliance redemption, set in the context of not only new leadership and a court-appointed monitorship, but in the midst of a global pandemic.
Partner Content
Join Executive Q&A with Microsoft and Frost Bank Risk Management Leaders to hear how their companies are addressing new risks brought by pandemics.

A free guide from OnCourse Learning to creating a high-impact financial compliance program.
More from Compliance Week

Premera Blue Cross has agreed to pay $6.85 million in a settlement with the U.S. Department of Health and Human Services regarding a 2014 data breach that affected the personal and health plan information of over 10.4 million people.

Fear of enforcement and the consequential reputational fallout of an enforcement action are the top drivers for developing an anti-corruption compliance program, states a new report by the Organization for Economic Co-operation and Development.

A new risk-based data analytics initiative at the SEC has been credited for forming the basis of charges against two publicly traded companies for improper reporting of quarterly earnings per share.

An internal whistleblower exposed a scheme by three executives of a Chicago-area engine manufacturer to improperly inflate revenue and cover their tracks by lying to company accountants and independent counsel.