Top Stories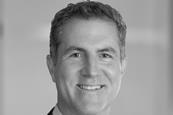 Scott Hulsey, partner at Barnes & Thornburg, former federal prosecutor, and a former chief compliance officer, discusses with Compliance Week how CCOs should respond to the Department of Justice's recent policy changes regarding corporate crime.

Morgan Stanley fined its employees up to $1 million for using unauthorized communication channels in violation of recordkeeping rules, according to multiple reports.

Recent penalties against Big Four audit firms KPMG, PwC, and EY over allegations of widespread exam cheating have raised concerns prompting regulators to investigate the extent of the practice.
CW Surveys

The level of urgency around data privacy grows each year, with new laws being implemented across the globe and technologies offering enhanced means of data storage.
Partner Content

Strengthen your ability to monitor, create, and maintain a culture of trust where your team can thrive.
More from Compliance Week

A Johnson & Johnson medical device subsidiary admitted to providing thousands of dollars in equipment as kickbacks to an orthopedic surgeon as part of a $9.75 million settlement reached with the Department of Justice.

Bloomberg Finance agreed to pay $5 million to settle Securities and Exchange Commission charges alleging misleading disclosures it made about how it calculated the valuations it provided on fixed-income securities to the financial services industry.

The Department of Justice's charges against a U.K. businessman and his Russian partner for evading U.S. sanctions against a Russian oligarch provide insight into how the use of shell companies, third parties, and other methods can thwart the compliance efforts of financial institutions.

Differences in the level of duty of vigilance among supply chain legislation in countries including the United States, United Kingdom, and Germany mean best efforts to root out and stop slave labor and other worker exploitation are not enough, according to experts.