Top Stories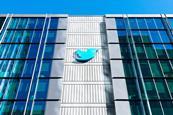 Twitter agreed to a $150 million settlement with the Department of Justice and Federal Trade Commission for violating a 2011 administrative order by "misrepresenting" how it used nonpublic user information.

The Securities and Exchange Commission proposed a new rule that would require registered investment advisers, investment companies, and business development companies to submit enhanced disclosures about funds that claim ESG strategies drive their investment choices.

A panel of compliance professionals discussed the increasingly relevant topic of working in high-risk countries, sharing their experiences and lessons learned at Compliance Week's National Conference in Washington, D.C.
Special Report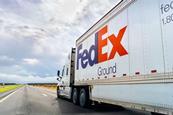 Since 2008, FedEx has produced detailed reports on its ESG initiatives. The company's chief sustainability officer discusses the decision-making process behind the first report, determining materiality, and more in Part 1 of this four-part special report, published in partnership with the ICA.
2022 Excellence in Compliance Awards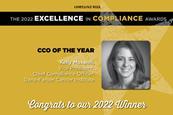 Kelly Maxwell can't cure cancer, but she and her team do their part to help the rest of the Dana-Farber Cancer Institute achieve that mission. For her work, Maxwell was named CCO of the Year at the 2022 Excellence in Compliance Awards.

For Snap, kindness has long been a core value, but only last year did the company overhaul its code of conduct to thrust the term to the forefront of its internal communications. Snap was recognized as Compliance Program of the Year at the 2022 Excellence in Compliance Awards.

Tamar Frankel's 50-year career as a law professor at Boston University more than satisfies her being honored for Lifetime Achievement at the 2022 Excellence in Compliance Awards. Yet, to limit the scope of Frankel's accomplishments to her academic career would be a massive oversight.
CW Surveys

Let us know what you think of the SEC's proposed climate-related disclosure rule and whether your company will be prepared to comply.
Partner Content

In light of the ongoing impacts of the pandemic on the global financial industry, CUBE looks at this year's regulatory data to analyze the global enforcement trends of 2021.
More from Compliance Week

Christine Gordon, chief compliance officer at Olympus Corporation of the Americas, spoke about her company's experience working with a DOJ-selected independent monitor at Compliance Week's National Conference.

The U.K. Information Commissioner's Office fined Clearview AI more than £7.5 million (U.S. $9.4 million) for collecting people's images from internet and social media sites without their knowledge or consent.

BNY Mellon Investment Adviser has agreed to pay a $1.5 million fine to the Securities and Exchange Commission for making "misstatements and omissions" on environmental, social, and governance mutual funds it managed over three years.

For the second time in five years, a subsidiary of Wells Fargo has been charged by the Securities and Exchange Commission with failing to file suspicious activity reports in a timely manner due to deficiencies in the system it used to flag transactions.