Top Stories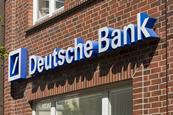 Except for Credit Suisse's demise, Europe has so far largely patted itself on the back for preventing further contagion in the banking sector following the failures of Silicon Valley Bank, Silvergate Bank, and Signature Bank in the United States.

Wells Fargo will pay nearly $98 million to settle charges a subsidiary facilitated more than $532 million worth of prohibited transactions in violation of sanctions against Iran, Syria, and Sudan.

The Walt Disney Company is reportedly parting with Chief Compliance Officer Alicia Schwarz, whose responsibilities will be assumed by General Counsel Horacio Gutierrez.
Partner Content

Strengthen your ability to monitor, create, and maintain a culture of trust where your team can thrive.