Top Stories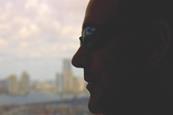 Robert Mazur, the famous undercover agent portrayed in the 2016 film "The Infiltrator," will be the keynote speaker on Day 2 of Compliance Week's upcoming financial crimes event, to be held virtually March 30-31.

Aaron Nicodemus acknowledges Google's decision to stop selling ads based on user browsing history as a good first step, while Kyle Brasseur laments apparent red flags ignored in the seemingly impending collapse of Greensill Capital.

Five senior compliance practitioners tell us how their companies have reacted to recent privacy legislation like the GDPR, CCPA, and other state regulations in the pipeline.
Carnival Compliance Case Study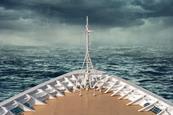 Our first-ever case study is the story of Carnival's quest for compliance redemption, set in the context of not only new leadership and a court-appointed monitorship, but in the midst of a global pandemic.
Partner Content

Congress has passed a defense bill that contains amendments with big ramifications for AML, including new requirements around beneficial ownership and a new Bank Secrecy Act whistleblower program at the Treasury.

Risk and compliance leaders in financial services should download this e-Book from CW and WorkFusion for better "Know Your Customer" oversight.
More from Compliance Week

In what might be a sign of things to come for data privacy legislation nationwide, Virginia passed the country's second comprehensive data privacy law. How does it stack up to its peer in California?

There were few surprises Tuesday during the Senate confirmation hearing for President Joe Biden's nominations to lead the SEC (Gary Gensler, pictured) and CFPB (Rohit Chopra).

Baker Hughes is being investigated by the SEC related to "books and records and internal controls regarding sales of its products and services in projects impacted by U.S. sanctions."

In the 11th edition of its annual public company audit fee study, the Financial Education & Research Foundation reported an increase of 6 percent in average audit fees largely due to expanded scope.