With over 15 years' experience in hosting relevant, practical, and inspiring events, the International Compliance Association (ICA), the leading professional body for the global regulatory and financial crime compliance community, is excited to bring the ICA Inaugural MENA Regulatory and Financial Crime Compliance Conference to the Fairmont Hotel, Dubai on March 1-2, 2020.
The International Compliance Association (ICA) is a professional membership and awarding body. ICA is the leading global provider of professional, certificated qualifications in anti-money laundering; governance, risk, and compliance; and financial crime prevention. ICA members are recognized globally for their commitment to best compliance practice and an enhanced professional reputation. To find out more, visit the ICA website.
The ICA is honored to welcome His Excellency Ebrahim Obaid Al Zaabi, director general, Insurance Authority, to deliver the keynote address, along with a range of speakers from HSBC, Standard Chartered, PwC, the Dubai Financial Services Authority (DFSA), and other leading financial organizations.
The evening keynote address will be delivered by Patrick Loots, disarmament demobilization and reintegration officer, United Nations Office, who will provide an alternative look at traditional approaches and stereotypes to education and training with specific reference to rehabilitation of special groups such as disengaged "terrorists."
Financial crime and compliance industry leaders from global and regional banks, regulatory bodies, insurance companies, law enforcement, money services businesses, international consultancies, and technology providers will gather from all parts of the Middle East, North Africa, and beyond to network, exchange ideas, and discuss the latest developments in the compliance space. Topics to be explored at the event include the conduct agenda, data security, ultimate beneficial ownership, and crypto risk.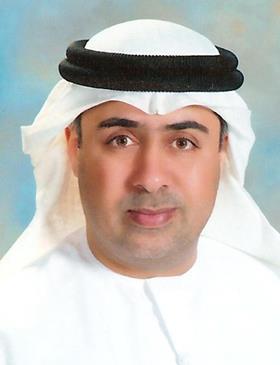 Other distinguished speakers include Yeva Gazazyan, CFA, Ph.D., head of compliance (FCC & RC), HSBC Bank Armenia CJSC; Dr. Erdal Ozkaya, head of information and cyber security, Standard Chartered Bank; Peter Smith, managing director of strategy, policy and risk, Dubai Financial Services Authority (DFSA); and Richard Chudzynski, Middle East data protection and privacy legal leader, PwC.
Pre-conference masterclasses in anti-money laundering and governance, risk, and compliance will take place March 1, providing an ideal opportunity for delegates to take a deeper dive into the latest local and global issues.
ICA CEO Helen Langton commented: "Building on our presence in the United Arab Emirates for the last 12 years, I am excited about the launch of ICA's first conference in the MENA region in line with our vision and mission to provide a much-needed platform for the exchange of knowledge and best practice and to promote the professionalization of compliance. I invite all compliance professionals from the region to attend the conference and take this opportunity to gain practical skills, expand their network and forge new, strategic alliances with their peers cross-industry."
To find out more, visit: www.dubai.int-comp.org.
The International Compliance Association is a sister company to Compliance Week. Both organizations are under the umbrella of Wilmington plc.