Fast food chain McDonald's on Monday announced the appointment of Desiree Ralls-Morrison as general counsel and corporate secretary.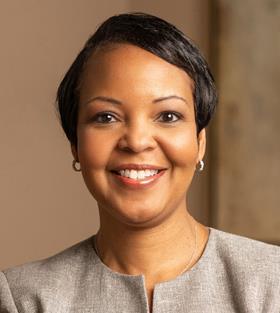 Ralls-Morrison will join the company at its Chicago headquarters starting April 26 and oversee global legal operations and corporate governance. She succeeds Jerome Krulewitch, who retired in October 2020 following his being diagnosed with Parkinson's disease.
Ralls-Morrison most recently served as general counsel and corporate secretary for medical device manufacturer Boston Scientific Corp. She has previously held the titles of general counsel and corporate secretary at pharmaceutical firm Boehringer Ingelheim USA and general counsel of the consumer group at Fortune 500 company Johnson & Johnson. Ralls-Morrison also currently serves on the board of directors for sports retail giant Dick's Sporting Goods.
"I'm thrilled that Desiree is joining our team not just for the strong experience she brings, but for the values-based leadership that has defined every aspect of her career," said McDonald's President and CEO Chris Kempczinski in a press release. "Her commitment to leading with integrity, along with her work to support positive change in communities, will strengthen our efforts to bring our values to life across the business."
Krulewitch had been with McDonald's for 18 years prior to stepping down on advice from his doctors. He was named EVP and general counsel in March 2017.
Mahrukh Hussain, who was serving as U.S. general counsel, assumed the role of interim general counsel and secretary upon Krulewitch's retirement.

Kyle Brasseur is Editor in Chief of Compliance Week. His background includes expertise in user personalization with ESPN.com.
View full Profile