Kenneth Blanco has been tapped to lead a new financial crimes unit at Citi following his departure as director of the Treasury Department's Financial Crimes Enforcement Network (FinCEN) later this week.
Blanco will be the financial crimes chief compliance officer for the new unit, which formally integrates the bank's anti-money laundering (AML), sanctions, and anti-bribery teams, according to an internal memo issued to staff Friday by Citi Chief Compliance Officer Mary McNiff. Blanco will join Citi in the second quarter of this year, McNiff said.
"Ken will be a pivotal addition to our team as we embark on our Risk and Control Transformation across the firm," McNiff wrote in the memo seen by Compliance Week.
Blanco announced Friday he would step down as director of FinCEN on April 9. He has held the position since December 2017. Michael Mosier, formerly the deputy director of FinCEN and currently counselor to the deputy secretary of the Treasury, will return to the agency as acting director on April 11.
Citi CCO to deliver keynote at CW2021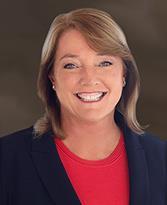 Mary McNiff, chief compliance officer at Citi, will deliver the Day 2 opening keynote through a fireside chat with Compliance Week's Julie DiMauro at our National Conference held virtually from May 11-13. McNiff will discuss Citigroup's efforts to modernize infrastructure in order to become a bank that will thrive in a post-COVID world being shaped by the new digital landscape.
Register
Newly confirmed Deputy Treasury Secretary Wally Adeyemo called Blanco "one of the most important public servants that you've likely never heard of."
"Ken has taken important steps to modernize FinCEN, and his effort to bring more diversity to the organization and collaborate inside and outside of Treasury have put FinCEN on strong footing," Adeyemo said in a statement released Friday. "I'm grateful for Ken's leadership and look forward to working with Acting Director Michael Mosier to carry on important anti-money laundering and anti-corruption work, including full implementation of the landmark legislation passed by Congress earlier this year."
Other changes afoot at Citi were also announced by McNiff on Friday.
The bank's global investigations team will be renamed the global financial crimes investigations and intelligence team, headed by Marcy Forman. The AML Data Intelligence function within that team will be led by Neeraj Kumar.
The anti-bribery and corruption team will be led by Chinwe Esimai. The team had been headed by Francisco Rapp.
Jackie Sanjuas, named interim chief compliance officer for the AML/Bank Secrecy Act team last year, will continue in an interim capacity while Citi launches a recruitment process to fill the role on a permanent basis.

Aaron Nicodemus covers regulatory policy and compliance trends for Compliance Week. He previously worked as a reporter for Bloomberg Law and as business editor at the Telegram & Gazette in Worcester, Mass.