In 2015, when corruption allegations erupted in the world of soccer—or football, as it is known in Argentina and most parts of the world—Pedro Castro Nevares found himself at the epicenter, evangelizing a compliance mindset in a culture that was largely unfamiliar with the concept.
His good friend, Ignacio Galarza, became the general manager at Torneos y Competencias, a Latin American sports marketing company that was facing bribery and conspiracy allegations as part of the scandal that shook the Federation Internationale de Football Association, or FIFA. Galarza was intent on saving the company, and he recruited his longtime friend Castro Nevares to give him a hand.
At that time, Castro Nevares had a comfortable enough arrangement already. He had no prior experience in the soccer industry, or even in sports marketing. "I did some very small work with some companies in this market, but not that much," he recalls.
But when Castro Nevares's friend offered him a position as the legal and compliance director for the company, he saw it as a cause worth supporting and decided to jump in.
About Pedro Castro Nevares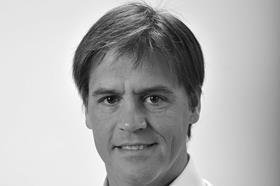 Title: Chief Compliance Officer, Legal Director, Torneos y Competencias
About Torneos y Competencias: Sports and entertainment broadcasting and marketing firm.
Location: Argentina
Years of experience: 16
Areas of expertise: Capital market transactions, mergers and acquisitions, corporate restructuring, corporate compliance
Quote: "There was a very fundamental decision, a conviction, that we should be able to conduct this business in a healthy way, in total compliance with all regulations. We were sure that there was an opportunity to create and rebuild this very strong company in terms of this history and the work that people here were doing for the last 15 to 20 years. I wouldn't have joined this company otherwise."
In a few short years, he helped hold regulators at bay while establishing a compliance operation for the company, and he's become a resource to others in Argentina looking to follow suit. He's truly a "pioneer in cross-border compliance," says David Massey, a partner at Richards Kibbe & Orbe who nominated Nevares as a Top Mind in compliance.
A 1998 graduate of Universidad de Buenos Aires, where Castro Nevares earned his law degree, he also attended Duke University to earn a master's in law degree 2002. He had worked in the corporate legal department for Citibank in Argentina, and he spent some time with law firm Simpson Thacher & Bartlett in New York, primarily doing corporate restructuring and other capital market work.
Castro Nevares was drawn back to Buenos Aires by an offer from law firm Estudio Beccar Varela, where he advanced to partner of the firm in 2008. Then in 2011, he and some fellow partners decided to strike out and hang their own shingle, forming the firm Tanoira Cassagne.
While practicing corporate law comfortably with Tanoira Cassagne in 2015, Castro Nevares was little more than a bystander when FIFA-gate exploded. The Federal Bureau of Investigation and the Internal Revenue Service in the United States found evidence of wire fraud, racketeering, and money laundering over World Cup qualifying tournaments.
The U.S. Department of Justice began handing down indictments and revealing guilty pleas from individuals who chose to cooperate in uncovering allegations of collusion. U.S. authorities ultimately charged some 30 individuals who were current or former officials at FIFA, at similar national bodies in South America, in Central and North America, and at sports marketing and entertainment companies, including Torneos. Similar charges began emerging in other jurisdictions.
Authorities said the case involved a 15-year scheme to control media and marketing rights to FIFA World Cup events. For its part, Torneos ultimately agreed to forfeit more than $110 million in profit and criminal penalties, and it entered into a 48-month deferred prosecution agreement that involved new leadership, new internal controls, a rigorous new corporate compliance program, and full cooperation with the ongoing investigation. It is the only entity so far to get a deferred prosecution agreement from U.S. authorities in the scandal.
To give the scene a little more context, Castro Nevares describes what the environment was like as he entered Torneos. "The guy that used to be the general manager and stock holder of the company was for a couple of days in 2015 a fugitive," he says. "He decided to turn himself into police in Italy and was extradited to the United States."
Alejandro Burzaco eventually pled guilty and became a witness for the government, says Castro Nevares. "At the beginning, whatever we tried to do, it was very, very difficult," he says. Some within the company wanted to stand their ground in terms of how the company had always operated, and some wanted to accept a new direction built around a compliance mindset.
The company terminated all of its directors and finance staff, says Castro Nevares. "So basically, within a month, this company was without anybody that was aware of the most basic way to run the company or the actual business," he says. "It was a good thing. It needed to happen, but it presented challenges. We needed to start running the company from scratch."
And start from scratch it did, says Castro Nevares. The company still had a payroll and an active workforce, and they wanted to get back to work. "There was a very fundamental decision, a conviction, that we should be able to conduct this business in a healthy way, in total compliance with all regulations," he says. "We were sure that there was an opportunity to create and rebuild this very strong company in terms of this history and the work that people here were doing for the last 15 to 20 years. I wouldn't have joined this company otherwise."
For his part, the primary objective was to cooperate with U.S. authorities and establish a compliance operation that would show regulators and the soccer world that Torneos meant to do business in a new way.
"We worked in close cooperation with the Department of Justice in New York and with our U.S. counsel making sure what we were doing was aligned with their expectations, both in terms of cooperation but also looking to put the company in a remediation process and in a healthy state," he says. "It was about whether we were allowed to continue as a going concern."
One of the earliest steps was to adopt a code of conduct, says Castro Nevares. For guidance, Torneos turned to one of its biggest shareholders—AT&T, and DirecTV, which was acquired by AT&T at around the same time. "They were totally supportive, and that was very important," he says.
Torneos began with the AT&T code of conduct and worked with the firm's legal counsel both in the United States and in Buenos Aires to adapt the code to the business environment at Torneos, says Nevares. "We operate not only in a different environment from an industry point of view, but also from a jurisdictional point of view," he says. "We are in Argentina, so we needed to adopt the code to our reality."
The Torneos code of conduct addresses many of the same issues found in most modern codes, he says, including the importance of tone at the top, bribery, and anti-money laundering. By the end of 2015, Torneos' new board of directors approved the new code of conduct. It was not formally the first for Torneos, but it was designed specifically for the business and it was accompanied by relevant policies and actions to ensure the code was known and followed.
Castro Nevares got approval from the board to create two additional positions to expand the compliance department from one to three people, and they set out at the beginning of 2016 to train directors and highly ranked officers on the new code. "That's where everything started," he says.
The first big challenge was to establish a new culture and help people understand a new way of doing business within Torneos, says Castro Nevares. "This was a company that was basically run like a family business," he says. "The company was run in an unsophisticated manner, in that sense. There was limited information shared by top management. There were no controls, no compliance, very little information in terms of results of the business."
The new general manager was active in training sessions to help set the tone, says Castro Nevares. "He was the one telling people, and they reacted immediately because they recognized that," he says. "We were going to run the business in a way that assures compliance with every single regulation."
That also meant teaching people to understand standards and accountability—not only in terms of their behavior but also performance goals. The heads of different areas within the business had to learn to hold to a budget and pay attention to profitability, for example. "If you were running this event or that event, or if someone agrees to buy this right or sell that right, you had to assure there was a profit and a budget," he says. "That was not the case before."
Castro Nevares would soon find that teaching a compliance mindset would not be limited to the organizational structure of Torneos. For starters, the company has some joint venture partners. He spent some time reaching out to those entities to assure the entities understood that there was a new Torneos, and that it was following a new code of conduct and new principles and policies, he says. He's also helping them establish compliance processes and procedures of their own so they can operate independently.
Business counterparties would also have to learn that Torneos was coming into the market with a new mindset. "This is soccer in South America," says Castro Nevares. "It was very, very clear that for many, many, many years, the way the industry worked was not necessarily by abiding by all these principles. There are a number of players that were here before and still are a part of the equation."
The good news, says Castro Nevares, is that the company has found many supporters as it has set about doing business according to its new mantra. Torneos has taken a stand, he says, that the company will not do business according to the old rules, and it hasn't lost many contracts as a result. "It's a challenging environment, but we are looking at this as the way the whole industry is trying to turn around," he says. "We very much are basically a driver of that change, and we look forward to continuing to do that and leading that process as much as we can."
Going forward, Castro Nevares says, there's still plenty to be done to improve the compliance operation now that a basic program is in place. Internal communication and training will continue to be an important focus of further building and sustaining a compliance mindset, he says. "We enacted a big number of policies and risk assessment," he says.
When he's not tending to Torneos's compliance operation, Castro Nevares is spending time with his family, which includes five children, enjoying a variety of sports, not the least of which is soccer. "Of course, I'm a soccer fan," he says. "I'm from Argentina. We all like soccer here."
He has played soccer his whole life, and he played rugby in his younger years, but his focus has shifted in more recent years to running. He's running his fifth marathon this spring, and he enjoys sporting with his family on the weekends, including training one son's rugby team. "As long as my health will allow me, I would like to keep on doing sports," he says.
While Castro Nevares gets a great deal of credit for planting the compliance seeds that are now blossoming at Torneos, he says he certainly couldn't have done it alone. "Everything we've done here was teamwork," he says. "It was very, very important to have the support of our board, our law firms, our advisers, our shareholders. I don't think we would have been able to bring this firm to where we are not without the help and support of all of those."

Tammy Whitehouse is a veteran business writer who has been a regular contributor to Compliance Week since 2005, with a focus on covering accounting and audit.
View full Profile