Welcome to Compliance Week's "Top Minds in Compliance" podcast—our conversation series with leaders in the compliance field.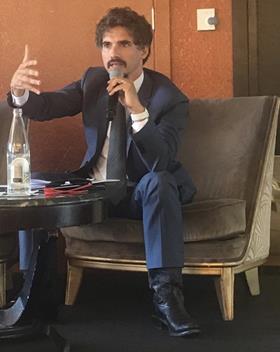 This week, columnist Tom Fox chats with Max Roche, compliance manager of direct funding at the World Economic Forum.
On location with Tom in Paris, Roche (pictured right showing his distinct cowboy-inspired style) discusses his role in making sure grant money received by the World Economic Forum is spent in the way intended and how guidance is key during implementation.