The Securities and Exchange Commission (SEC) late Wednesday announced Peter Driscoll, the director of the Division of Examinations, will depart the agency Aug. 14.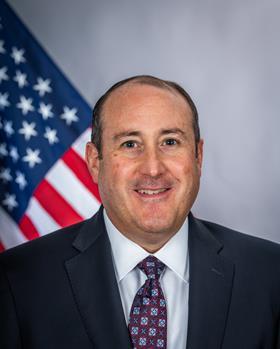 Daniel Kahl will lead the division as acting director upon Driscoll's exit.
Driscoll, a 2017 Compliance Week Top Minds honoree, has been with the SEC since 2001. In 2017, he took over as head of the then-Office of Compliance Inspections and Examinations (OCIE), where he was a vocal supporter of empowering the chief compliance officer at the organization level. The OCIE was renamed the Division of Examinations in December, and Driscoll stayed on as its leader.
Driscoll also previously served as the division's first chief risk and strategy officer.
"It has been a great honor and the highlight of my career to have led the Office of Compliance Inspections and Examinations and serve as the first-ever Director of the Division of Examinations," said Driscoll in a press release. "I am incredibly humbled to have had the opportunity to work alongside the talented staff of the Division in our mission to protect investors and maintain fair, orderly, and efficient markets."
SEC Chair Gary Gensler in a statement "thank[ed] Pete for his many valuable contributions to the SEC over his nearly two-decade career with the agency. I wish him the best of luck going forward."
Kahl is similarly an SEC veteran, having also joined the agency in 2001. He has served as a deputy director of the Division of Examinations since 2018 and as the division's chief counsel since 2016.
"The Division of Examinations plays a critical role in protecting investors, and I look forward to leading the team of talented and dedicated public servants," stated Kahl.

Kyle Brasseur is Editor in Chief of Compliance Week. His background includes expertise in user personalization with ESPN.com.
View full Profile