Compliance Week has gathered some regulator events to keep your eye on from August through October.
Federal Deposit Insurance Corporation
Visit the FDIC's booth at the National Bankers Association's 92nd Annual Convention on Sept. 30 - Oct. 3 at the Conrad Hilton, 950 New York Avenue NW, Washington D.C.
The FDIC will host its own event Oct. 18: the 9th Annual FDIC Consumer Research Symposium, which is held every fall in Arlington, Va. The symposium focus is on consumer experience in markets for financial products and the impact of public regulation on consumers, households, communities, and financial firms.
---
Federal Reserve Board
Federal Open Market Committee Meeting: Two-day meeting, Sept. 17 - 18 Press Conference
Federal Open Market Committee Meeting: Two-day meeting, Oct. 29 - 30 Press Conference
*Note: FRB events are not open to the public. Click here for transcripts, video, and other related content.
---
Financial Industry Regulatory Authority
---
Financial Accounting Standards Board
FASB is hosting an online technical forum for commercial accounting continuing professional education (CPE) providers on Sept. 13. The forum is open to stand-alone CPE providers whose primary business is to provide CPE, as well as individuals who provide CPE within their organization (for example, a CPA firm) or to their organization's clients. CPE credit will not be provided for this forum.
---
Justice Department
The Department of Justice will hold a public workshop on Sept. 23, from 10:00 a.m. to 5:00 p.m. at the Robert F. Kennedy Department of Justice Building in Washington D.C., to discuss the role of antitrust labor markets and promoting robust competition for the American worker. The workshop will cover a variety of labor competition issues, including, among other topics: anticompetitive no-poach and wage-fixing agreements; approaches to labor market definition; the role of employer collaboration and contractual arrangements between employers on competition for workers; labor monopsony in merger enforcement; and antitrust exemptions for union activity and collective bargaining. Click here for the full agenda and to submit comments.
---
Office of the Comptroller of the Currency
The Interagency CRA Training Workshop on Aug. 28 in Memphis, Tenn., will see the Office of the Comptroller of the Currency, the Federal Deposit Insurance Corporation, and the Federal Reserve Bank of Atlanta cosponsor a workshop. The workshop is designed for Community Reinvestment Act (CRA) officers of small or intermediate-small banks interested in obtaining up-to-date information on developing a CRA Plan for their banks; forming meaningful partnerships; learning about qualified community development lending, services, and investments; assessing community needs; and drafting a bank's CRA Performance Context. In addition, regulators will highlight best practices that banks employ in terms of partnerships and initiatives to improve CRA performance. For more information on registration, contact Community Affairs Officer Nancy Gresham-Jones with the Office of the Comptroller of the Currency.
---
Public Company Accounting Oversight Board
On Sept. 25-26, the PCAOB will convene the Small Business and Broker-Dealer Auditor Forum at the Loyola University Chicago, Lewis Towers, 111 E. Person St., Chicago. The agenda includes a look at the Critical Audit Matters, an inspections overview, a case study regarding the auditors of issuers, a standard-setting update, and more (it will also be offered Oct. 2-3 in New Jersey). For more information, contact the Office of External Affairs at (202) 581-4135.
---
Securities and Exchange Commission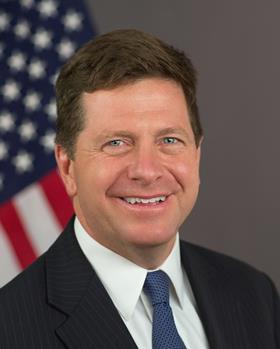 The Discovery Innovation Conference on Aug. 15 in Omaha, Neb., is where Martha Miller, the SEC's Advocate for Small Business Capital Formation, will explore the future of small businesses and their investors. It takes place at 8 p.m. at the Metropolitan Community College's Center for Advanced and Emerging Technology, Fort Omaha Campus, 5300 N 30th Street. Contact media@mahafestival.com for further details.
Also on Aug. 15, Roundtable with Main Street Investors: Chairman Jay Clayton and Office of Investor Education and Advocacy Director Lori Schock will participate in a roundtable with Main Street investors as part of the SEC's ongoing investor engagement and education efforts. The roundtable will focus on issues relevant to Main Street investors, such as tips to avoid fraud, the impact of fees and costs, and the key differences between broker-dealers and investment advisers. It takes place at the SEC's Chicago Regional Office.