We're a little over halfway through 2019, a year that has seen a plethora of new rules, requirements, and referendums. Here's a look at some upcoming events and training from such prominent regulators as the Securities and Exchange Commission, Department of Justice, and Public Company Accounting Oversight Board.
Commodity Futures Trading Commission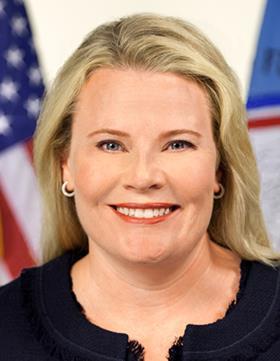 Three CFTC commissioners will speak on July 11:
Commissioner Dawn Stump will give the keynote address at the International Swap and Derivatives Association (ISDA) Annual Legal Forum at the ISDA Conference Center, 10 East 53rd St., 8th Floor, New York, N.Y. (9:10 a.m.);
Commissioner Dan Berkovitz will give the keynote address at the FIA Commodities Symposium at The Houstonian, 111 North Post Oak Lane, Houston; and
Commissioner Brian Quintenz will speak at the New York City Bar Association, Futures and Derivatives Regulation Committee at 6:00 p.m. at the offices of WilmerHale, 7 World Trade Center, 250 Greenwich St., 45th Floor, New York, N.Y.
---
Federal Deposit Insurance Corporation
As summer is ending, make sure to visit the Federal Deposit Insurance Corporation's booth at the National Bankers Association's 92nd Annual Convention on Sept. 30 – Oct. 3 at the Conrad Hilton, 950 New York Avenue NW, Washington D.C.
The FDIC will host its own event Oct. 18: the 9th Annual FDIC Consumer Research Symposium, which is held every fall in Arlington, Va. The symposium focus is on consumer experience in markets for financial products and the impact of public regulation on consumers, households, communities, and financial firms.
---
Financial Industry Regulatory Authority
The Financial Industry Regulatory Authority (FINRA) will be busy this month with several half-day boot camps & cyber-security seminars and an early September conference. According to FINRA, the boot camps "provide a broad view of essential compliance concepts through a combination of self-study and classroom training."
---
Financial Accounting Standards Board
The Financial Accounting Standards Board has tentatively scheduled meetings from mid- to late-July. On July 17, the agency will convene its regular board meeting; on July 23, FASB with meeting with International Accounting Standards Board in London; and the agency will again hold a board meeting on July 31. According to FASB's Website, all meetings are video or audit Webcast on the site and the FASB YouTube channel. Call (203) 847-0700 for more information.
---
Justice Department
The DOJ's National Advocacy Center has some upcoming U.S. attorney training course offerings that take place at the University of South Carolina campus.
On Wednesday, July 10, through Friday, July 12, the NAC is offering a seminar on criminal tax designed for criminal prosecutors with little criminal tax background. It will include such topics as: criminal tax statutes, good faith in tax crimes, the lifecycle of such cases, investigating and proving a criminal tax case, and sentencing considerations. Contact Willie Miller at willie.d.miller@usdoj.gov for more information.
On July 16, a 3.5-day training open to intelligence specialists within the U.S. attorney's offices and the National Security Division will feature presentations and discussions regarding international terrorism, domestic terrorism, counterintelligence, federal criminal cases, and cyber-threats. Contact Tami Cottrill at tami.cottrill@usdoj.gov for more information.
The Office of Immigration Litigation Seminar on Tuesday, July 30, through Friday, August 2, will appeal to assistant U.S. attorneys, DOJ litigating division attorneys, and Executive Branch agency counsel who want instruction on such immigration issues as constitutional issues, naturalization, criminal issues, and more. For more information, contact Doreen Smith at doreen.f.smith@usdoj.gov.
---
Office of the Comptroller of the Currency
The Office of the Comptroller of the Currency is holding an Interagency Workshop for Bankers: CRA Basics on July 23 in Salt Lake City, Utah. Participants will get an overview of the CRA, or Community Reinvestment Act bank exam process, and receive help with exam prep, understanding community development, and creating a CRA plan. For more information, contact Kathy Holmes: katherine.holmes@occ.treas.gov.
On July 31, the OCC, along with the FDIC and the Federal Reserve Bank of San Francisco, is hosting a CRA roundtable in Seattle that will offer updates from banking representatives and a give and take on CRA best practices. Contact Beth Castro of the OCC for more information (beth.castro@occ.treas.gov).
---
Public Company Accounting Oversight Board
On Sept. 25-26 the PCAOB will convene the Small Business and Broker-Dealer Auditor Forum at the Loyola University Chicago, Lewis Towers, 111 E. Person St. Chicago. The agenda includes a look at the Critical Audit Matters, an inspections overview, a case study regarding the auditors of issuers, a standard-setting update, and more (It will also be offered Oct. 2-3 in New Jersey). For more information, contact the Office of External Affairs at (202) 581-4135.
---
Securities and Exchange Commission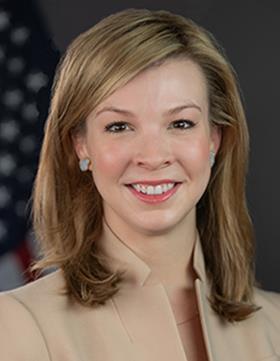 On July 18, the SEC wil host a roundtable on short- and long-term management of public companies, the periodic reporting system, and regulatory requirements. Joe Mont has more details.
On Aug. 15, you may want to check out the Discovery Innovation Conference in Omaha, Neb., where Martha Miller, the SEC's Advocate for Small Business Capital Formation will explore the future of small businesses and their investors. It takes place at 8 p.m. at the Metropolitan Community College's Center for Advanced and Emerging Technology, Fort Omaha Campus, 5300 N 30th Street. Contact media@mahafestival.com for further details.