The head of the Securities and Exchange Commission's whistleblower program, Jane Norberg, will leave her post later this month.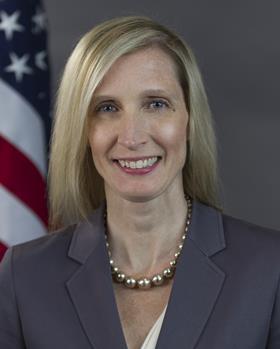 "It has been a privilege to work side by side with the extraordinary and dedicated professionals at the Commission," Norberg said Thursday in a press release announcing her departure.
Norberg has served as chief of the SEC's Office of the Whistleblower since 2016, and before that spent four years as the program's deputy chief. She previously worked 11 years as an attorney at law firm Shearman & Sterling, according to her LinkedIn profile.
The announcement does not give an exact date for Norberg's departure. The office's deputy chief, Emily Pasquinelli, will serve as acting chief, according to the SEC.
Norberg leaves the Office of the Whistleblower having awarded nearly $650 million to 110 whistleblowers, including nine of the top 10 largest payouts in the program's history. Fiscal year 2021 has already broken records for number of whistleblowers paid (40) and monetary amount of awards ($200 million). Fiscal year 2020 was the second biggest year ever for the program, with 39 whistleblowers receiving $175 million.
The information provided by these whistleblowers helped the SEC bring enforcement actions that resulted in more than $3.1 billion in sanctions, including more than $1.8 billion in disgorgement of ill-gotten gains and interest, the SEC said.
"Throughout her time in the Office of the Whistleblower, Jane has demonstrated unwavering dedication to our whistleblower program," said SEC Acting Chair Allison Herren Lee in a statement. "As head of that office, Jane's commitment, talent, and laser focus on the interests of whistleblowers made her an invaluable member of our team."
Top whistleblower firm Constantine Cannon congratulated Norberg in a tweet, saying, "Thanks for making the program such a huge success and for repeatedly recognizing the critical role of whistleblowers!"
Gary Gensler, President Joe Biden's nominee to become chair of the SEC, is currently awaiting confirmation from the Senate. Gensler will have plenty of latitude in naming his leadership team, as Norberg's departure leaves another key position at the agency with an interim leader. Other acting heads include the top administrator at the Division of Enforcement (Melissa Hodgman), Division of Corporation Finance (John Coates), Division of Economic and Risk Analysis (Chyhe Becker), and the Division of Trading and Markets (Christian Sabella).

Aaron Nicodemus covers regulatory policy and compliance trends for Compliance Week. He previously worked as a reporter for Bloomberg Law and as business editor at the Telegram & Gazette in Worcester, Mass.
View full Profile