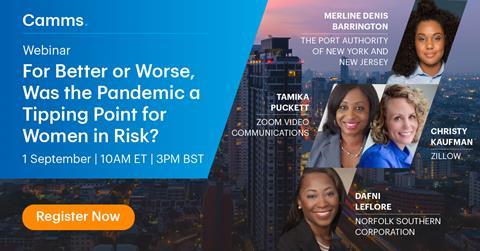 How is life for women in risk, and have they been disproportionately impacted by the global pandemic? Hear from this panel of female risk leaders as they share their most poignant risk management experiences and discuss some of the emerging risks facing global organisations.
This webinar hosted by Camms features speakers from Zillow, Zoom, Norfolk Southern Corporation & The Port Authority of NY & NJ.

With integrated solutions in risk, strategy, projects and people, Camms business software will help you make the right decisions, manage risks, align the talents of your organization, and focus on what matters.