Big Four audit firm PwC on Friday announced the addition of former Financial Accounting Standards Board head Russell Golden as chair of its recently formed, independent Assurance Quality Advisory Committee (AQAC).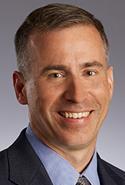 Golden is one of three initial appointees to the committee, along with Alan Beller and Joanne Wakim. He takes over as committee head weeks after the expiration of his term leading FASB on June 30.
Golden had served as FASB chair since July 2013.
"Russ Golden, Alan Beller and Joanne Wakim are highly qualified, duly experienced and valued members of the financial reporting community, and we are proud to have them join the independent Assurance Quality Advisory Committee to advance our leadership on assurance quality," said Wes Bricker, PwC vice chair and US and Mexico assurance leader and former Securities and Exchange Commission chief accountant, in a statement. "Through their extensive backgrounds, they bring collective experience and deep understanding of the interests of the investor, preparer, auditor, standard-setting and regulatory communities."
The AQAC is designed to provide perspectives and advice to PwC Assurance Leadership on aspects of the business, operations, culture, governance, and risk management approach that are reasonably expected to impact audit and assurance quality. The establishment of the AQAC, first announced in February, makes PwC the only firm with both a board that includes external members and an independent advisory committee focused on quality, PwC noted.
Beller has nearly 40 years of experience at Cleary Gottlieb Steen & Hamilton, where he is currently a senior counsel. Wakim previously served as the chief accountant of the Federal Reserve Board's Division of Banking Supervision and Regulation.

Kyle Brasseur is Editor in Chief of Compliance Week. His background includes expertise in user personalization with ESPN.com.