Adjusting to an unfamiliar culture, building rapport with business colleagues, creating a positive first impression are all things that can make joining a new company and starting a new job nerve-wracking. These are just some of the hurdles Ben Bard faced when he joined food processing company Archer Daniels Midland Company (ADM) as global chief compliance officer in January 2014.
Following seven years at The Coca-Cola Co., where he was responsible for managing its global ethics and compliance program, Bard came to ADM prepared, bringing with him strong ideas about how a compliance team can work as a partner with other business and corporate functions and help a company deliver on its commitments to customers, shareholders, and regulators.
"Compliance and legal personnel can sometimes tend to think of themselves as different from other corporate functions or business colleagues," Bard says. "I believe strongly that compliance strategy should be mapped to the company's strategy, and compliance activities should likewise be mapped to reflect the objectives of the business line."
"How can we possibly support the business's efforts to lawfully and ethically accomplish their commercial objectives without first understanding what it is they are trying to achieve? At the end of the day, compliance issues are business issues. I encourage our team to think of themselves as business people who are in the business of providing compliance solutions, counseling, and expertise."
About Ben Bard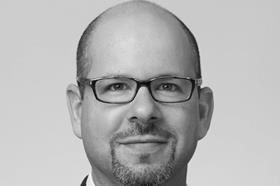 Title: Vice President, Global Chief Compliance Officer, Archer Daniels Midland
About ADM: One of the world's largest agricultural processors and food ingredient providers, with a global value chain that includes approximately 500 crop procurement locations, 270 ingredient manufacturing facilities, 44 innovation centers, and the world's premier crop transportation network, ADM connects harvest to home, making products for food, animal feed, industrial, and energy uses.
Location: Chicago
Years of experience: 10+
Areas of expertise: Anti-corruption, trade compliance, antitrust, data privacy, conflict of interest programs
Quote: "At the end of the day, compliance issues are business issues. I encourage our team to think of themselves as business people who are in the business of providing compliance solutions, counseling, and expertise."
Those ideas were put to the test from the very beginning. Just weeks before Bard's first day at ADM, the company had settled a Foreign Corrupt Practices Act case with the Securities and Exchange Commission and the Department of Justice. The underlying matter concerned a majority-owned subsidiary in the Ukraine that had made improper payments through third-party vendors to obtain value-added tax refunds.
ADM's timely, voluntary, and extensive disclosure of the conduct had earned it a non-prosecution agreement. As Bard set forth to help the company effectively steward and navigate through the three-year NPA, he started by working to understand what had taken place leading up to the FCPA matter:
"What was the compliance department doing well? What was it doing poorly, or what could it have done better? I used that exercise, those conversations, to determine how I could start tending to relationships that needed repairing, and then build the type of relationships and rapport that were going to be necessary to give compliance a new foundation from which to reemerge as a valued function, a valued business partner, a department that could be thought of as trusted, proactive, and solutions-orientated."
In the process of seeking feedback from colleagues to better understand their strategies and objectives and ways the compliance department could improve, Bard says what was eye-opening was that "they were very surprised by my questions. They basically told me that they had not been asked for their opinions before."
"That made me realize that, regardless of how we had got here, our path going forward was going to have to include [the compliance function] getting reacquainted with our business colleagues all over again," Bard says. Fundamentally, to achieve that in any company, the compliance team cannot think of itself as separate and distinct from the business.
The most important exercise in the evolution of transforming the compliance function was to map the compliance department's goals to the company's strategy and objectives throughout ADM's various businesses and regions. "We found that by thinking about what objectives the businesses have in mind, what their goals are, it enabled us to make sure that our resources were best positioned to support them in a timely, reliable, and consistent way," Bard says.
"This commitment to understanding the needs of our organization, and the ways our department can improve, have enabled us to provide more targeted, tailored, and effective support," Bard says. "It also means that we do not waste resources on tasks that don't add value or reduce risk to the organization."
One hallmark of ADM's culture is a constant focus on continuous improvement. "Our CEO is fond of reminding all of us that, 'low-hanging fruit keeps growing back,' " Bard says. "So, I challenge my team to always—not just as a one-time exercise—be constructively discontent and think about, 'Are we always evaluating whether the things that we're doing could be done in a more cost-effective or time-efficient manner?'"
"I'm sure they're tired of hearing me say it, but I'm always asking my team, 'Does this path, in what we are doing, does this add value or does it reduce risk?' If they can't answer that it's doing one or both, I then challenge them, 'Why are we still doing it, or why aren't we doing it in a different way?' That way of thinking has taken root across the team, and I think our entire team has been empowered to think about ways that they can improve their daily work."
Whereas ADM's compliance function was once seen as primarily keeping the business in check, the compliance team is now seen as "solutions providers, value-adding specialists, and trusted business partners. We are commercially sensitive in our approach, trying earnestly to find ways to help our business colleagues accomplish their objectives, while advising them of the legal, policy, and ethical considerations," Bard says. "When compliance must say 'no,' we explain the reason why and provide some independent and proactive thinking about alternative approaches that may enable positive outcomes."
These efforts have been successful, in part, because of the compliance function's commitment to develop strong partnerships and relationships with various other corporate units—including internal audit, finance, legal, global security, and HR—from an information-sharing standpoint. "That collaboration enables us to accomplish what we want to accomplish in a much more informed and effective way," Bard says.
For a company with 30,000 employees, $60 billion in annual revenue, and sales in over 170 countries, ADM keeps its management lean. "We see that as enabling us to be more agile, and I think that drives this culture of collaboration," he says.
Bard reports to the general counsel and corporate secretary, as well as the board of directors. He is also a member of the senior leadership team, and sits on the global compliance and risk committee, corporate reputation council, and diversity counsel.
In addition to having overall responsibility for ADM's Office of Compliance and championing its efforts, Bard also oversees the company's compliance policies and programs, including the code of conduct, ethics helpline, global anti-corruption program, trade compliance, antitrust and competition law, data privacy, and conflict of interest programs.
The rollout of a new compliance ambassador program has also helped boost ADM's compliance department's efforts, in which folks from other functions have agreed to wear an additional hat by serving as the compliance department's local liaisons. "They help expand the reach of our department via the insights that we can get from locations and regions where we don't have a dedicated, full-time compliance resource," Bard says.
These compliance ambassadors also assist with the rollout of different initiatives, trainings, risk assessments, and more. "We are doing our best as the company grows to allocate our resources to support the business, but also to ensure that we don't have any significant geographical coverage gaps," Bard says.
Today, ADM's compliance department is completely different in almost every conceivable way, having learned and grown from its past mistakes. "When we conduct internal investigations now, we do so … with the objective of being respectful, fair, and always confidential," Bard says. "We are sensitive to the potential disruption such investigations can have on individuals, teams, and work environments. As such, we pride ourselves on strict adherence to our investigative protocol, which ensures consistency and fairness while conducting and resolving such inquiries."
ADM's compliance department has matured in a variety of other ways, as well: "We no longer operate in a reactive manner—our work now has purpose. We are proactive and strategic. We regularly look around the corner to understand the emerging risks and regulations that may affect our company and provide timely and practical communications to our business colleagues."

Jaclyn Jaeger is a freelance contributor to Compliance Week after working for the company for 15 years. She writes on a wide variety of topics, including ethics and compliance, risk management, legal, enforcement, technology, and more.
View full Profile