Brian Rabbitt, who most recently served as acting assistant attorney general and principal deputy assistant attorney general for the Department of Justice's Criminal Division, has joined Jones Day, the law firm announced.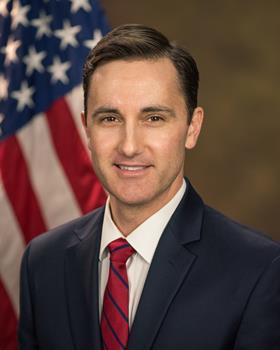 Rabbitt will serve the firm's Government Regulation; Investigations & White-Collar Defense; and State Attorney General Enforcement, Investigations & Litigation practices as a partner. He will be based in the firm's Washington office, focusing his practice on high-profile, high-stakes criminal and civil investigations and litigation involving federal enforcement authorities, Congress, and state attorneys general.
As head of the Criminal Division, Rabbitt supervised hundreds of prosecutors responsible for investigating and prosecuting a broad array of federal crimes. Under his leadership, the Criminal Division resolved several of the largest and most significant white-collar criminal prosecutions in the history of the Department, including landmark market manipulation and Foreign Corrupt Practices Act cases; prosecuted billions of dollars in healthcare fraud; and led the Justice Department's response to COVID-19-related stimulus fraud.
Before heading the Criminal Division, Rabbitt served as chief of staff and senior counselor to the attorney general. In that role, he had broad responsibility for all aspects of the Department's operations.
He also served in senior positions at the Securities and Exchange Commission, including as senior policy advisor to the chairman. Rabbitt previously served as associate counsel and special assistant to the president in the Office of the White House Counsel, where he counseled senior administration officials on legal issues relating to financial and economic regulatory policies and other investigatory matters. Prior to entering government, Rabbitt was in private practice at a Washington law firm, where his work focused on representing corporate and individual clients in complex litigation and investigations involving federal enforcement authorities and state attorneys general.