The acting head of the Department of Justice's Criminal Division, Brian Rabbitt, will leave his post Friday.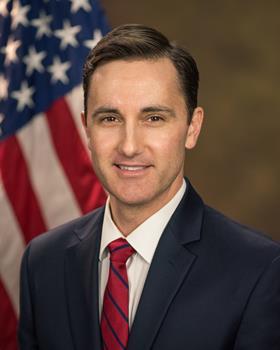 The Wall Street Journal reported Rabbitt made his impending departure known to colleagues Tuesday. A DOJ spokeswoman confirmed that account to the newspaper.
David Burns, principal deputy assistant attorney general at the Department's National Security Division, will succeed Rabbitt as acting assistant attorney general of the Criminal Division, the spokeswoman told the WSJ. Rabbitt had taken over as acting chief from Brian Benczkowski, who led the division for two years before his departure in July.
Rabbitt's decision, which was not unexpected, is part of a wave of departures by Trump administration-appointed regulators and prosecutors who are making way for new leadership to be chosen by President-elect Joe Biden. The list includes Attorney General William Barr, whose last day is Wednesday; Securities and Exchange Commission Chairman Jay Clayton; and Commodity Futures Trading Commission Chair Heath Tarbert, who intends to remain at the agency temporarily as a commissioner.
The enforcement heads at the SEC and CFTC, Stephanie Avakian and James McDonald, respectively, have each also left their posts.
Rabbitt previously served as chief of staff and senior counselor to Attorney General Barr. Before that, he was a senior policy advisor to Clayton, and in 2017, he worked at the White House as associate counsel and special assistant to President Donald Trump.
Under Rabbitt's watch, the DOJ settled its largest-ever Foreign Corrupt Practices Act (FCPA) case, a $2.9 billion agreement with the Goldman Sachs Group and its Malaysian subsidiary related to the 1MDB scandal. Other highlights include an $8 billion settlement with Purdue Pharma for its role on the opioid epidemic.

Aaron Nicodemus covers regulatory policy and compliance trends for Compliance Week. He previously worked as a reporter for Bloomberg Law and as business editor at the Telegram & Gazette in Worcester, Mass.
View full Profile