If just one word were used to describe Kim Yapchai's compliance accomplishments, it might very well be "transformational."
Beginning in 2014, she helped steer Whirlpool's global compliance strategy into an award-winning program for 93,000 employees in over 50 countries. "I can't believe how she has been able to transform Whirlpool's global compliance program in such a short time and on tight budget," a former colleague told us.
Yapchai is now working to do the same at Tenneco, a Fortune 500 company that manufactures ride performance and clean air products and systems for consumer automobiles and commercial vehicles. She recently joined the company as chief ethics and compliance officer.
Yapchai joins the new company at a moment of its own transformation. Tenneco recently signed an agreement to acquire Federal-Mogul, a global supplier to original equipment manufacturers and the aftermarket, from Icahn Enterprises. It also announced its intention to separate the combined businesses into two independent, publicly traded companies.
About Kim Yapchai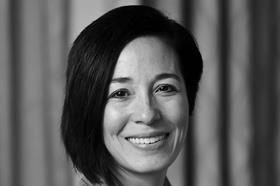 Title: Chief Ethics and Compliance Officer, Tenneco
About Tenneco: $9.3 billion global manufacturing company with approximately 32,000 employees worldwide. It is one of the world's largest designers, manufacturers, and marketers of ride performance and clean air products and systems for automotive and commercial vehicles.
Location: Chicago
Years of experience: 26
Areas of expertise: Ethics and compliance, training
Quote: "Culture is vitally important. You can paper policies and procedures from here to the moon and back, but if the culture of the company is one where employees are not going to follow the policies and procedures, or not tell you when others are not following them, you're not going to achieve your goals."
The career path that led Yapchai to the compliance function was a logical one. "I have been an in-house lawyer my entire career, so I've always been on the proactive side of the law," she says. "I loved both business and law when I was in college and decided to combine the two. You could say I've always been in compliance, in terms of trying to add value to the company and helping to steer them in the right way. You are training people and making sure processes and procedures are structured correctly."
A key to Yapchai's success was, and is, that she created "a pull for compliance" rather than having "to push information at people."
She partnered with general counsel and C-suite leaders to embed proactive risk management into business practices. The strategy was to break internal silos and resistance by expressing the goals of the compliance program and measuring its results in terminology that business units and senior leadership understood and could quantify.
There was also the need to be creative with the otherwise staid elements of the profession.
"When I first started, I made it my slogan that I wanted to 'take the groan out of compliance,' " Yapchai says. She recalls being on the receiving end of training, and often walking away bored and unimpressed.
A key to building a culture of compliance, nevertheless, is training. So, for Yapchai, the operative word was "transformation."
At Whirlpool, a moment of pride, and a soon-to-be replicated strategy at her new company, emerged during a corporate gathering in Chicago. Yapchai created a training session called SpeakEasy, a play on prohibition-era speakeasies where people broke the law by attending unlicensed saloons. They earned their name for the practice of being hush-hush and secretive, so as not to alert the police.
For Yapchai's SpeakEasy, the objective was quite the opposite. "Our SpeakEasy was somewhere where we want you to follow the law, and we want you to raise your voices because we want to hear them," she says.
The session consisted of three stations: a survey of the comfort level of speaking up; a game of sorting hotline myths; and a game about the benefits of a speak-up culture. That may not sound all that different from any other compliance-related training session. The difference, however, was in the creative presentation.
Attendees were instructed to take an elevator to an identified floor. When the doors opened, they had to step into a cloud of man-made fog, greeted by 1930s gangsters. Fedoras, feather boas, and chocolate cigars were distributed to help stay in character and keep the session fun and lively.
"We were doing a meeting in Chicago, and we were at the end of a very, very long day, and so I told the team: 'We've got to amp this up. People are going to be exhausted by the time they get to our session,' " Yapchai recalled. "We needed to mix it up. We decided to keep the session secret. It was a secret even from the general counsel."
It wasn't just maintaining an element of surprise that prompted all the secrecy. There was also a message. "The compliance team needs to be comfortable with keeping secrets," Yapchai said, expressing the need to maintain confidentiality when employees come to them in confidence.
For an added injection of fun, the sessions quizzed attendees with an online game that featured a leaderboard to foster a sense of competition.
Measuring the effectiveness of the event was among the ways Yapchai leveraged marketing concepts and language. For example, she applied the concept of a "net promoter score" to compliance training.
The marketing team often used a net promoter score to measure the influence a product has on someone. This is done by asking a consumer how willing they are to recommend a product to someone else based on a scale of 1 to 10. Higher scores indicate that the person had a great product experience and will influence others to buy it.
The same principle could be applied to compliance training sessions by asking employees how likely they are to recommend a session to someone else. Yapchai used the responses to quantify the training impact, advertise sessions with high ratings, and identify any sessions that need improvement.
That review process "means something to the leaders and the business people and gave the compliance team some accountability," Yapchai says. "It's really an effective rating, because if the training's not applicable, not engaging, or people felt overwhelmed, then your score is going to be lower."
Another metric developed to measure impact involves an exit survey where employees are asked one simple question: After participating in this session, how comfortable do you feel speaking up? The poll allowed for an immediate, anonymous measurement.
In terms of hotline metrics, the goal is to promise anonymity, but with the hope there is a level of trust so that it is not needed. "I've actually had people who originally remained anonymous during the hotline process and then chose to disclose themselves to me afterwards," Yapchai says. "That's a big message that you're gaining trust on an individual basis. When the pull is happening rather than the push it tells me that the impact is working."
In her view, the key to a successful compliance effort is the ability to shape and mold a company's culture.
"Culture is vitally important," Yapchai says. "You can paper policies and procedures from here to the moon and back, but if the culture of the company is one where employees are not going to follow the policies and procedures, or not tell you when others are not following them, you're not going to achieve your goals."
"Compliance is not a 'do it for me' function; you have to grow it, inspire, and motivate. You shape it by helping people to understand the value of it," she adds. "Compliance has transformed from a policing function to one that understands the importance of culture and showing the company how you can add value by protecting your brand and reputation, by engaging employees, and by increasing your ability to hire and retain employees."
Ensuring success also requires being a role model and encouraging others to be role models.
"Not only do I want to be a role model, but I want our leaders to be role models as well," Yapchai says. "I have to walk the talk just the same way as everyone else. In compliance, you have to be accessible and approachable as much as you need to be seen as an authority."
Yapchai says she has been lucky to have executive buy-in throughout her career.
"Not everyone views or values compliance in the same way," she says. "I am very careful about picking the companies that I work for, and one of the reasons I came to work for Tenneco is, frankly, the values-based culture that they have here and leadership's commitment to compliance."
In her first week at Tenneco, there was a company-wide leadership conference. She considered asking the CEO to devote some time to promoting ethics and compliance to the international audience of employees, managers, and executives. "Before I could even grab a moment to do that with him, he had already included it in his presentation. In front of everyone he said, 'I want to make it clear that integrity is not negotiable.'"
"It solidified my choice," she says. "I am in the right place. When you're working with leaders like that, it makes things so much easier. You're almost trying to keep up, rather than push to get people where you need them to be."