The Securities and Exchange Commission held an open meeting Nov. 5 to decide if revisions to proxy solicitation rules were needed to provide clarity to market participants, encourage shareholder engagement, and improve investor communication. Also on the table: a discussion on possible amendments to shareholder proposal rules to modernize submission and resubmission rules.
SEC Chairman Jay Clayton gave a brief history of what inspired the Commission to review such rules, noting that an SEC roundtable that took place last fall and brought together investors, issuers, and other market participants garnered about 300 comment letters and recommendations to improve the proxy voting system.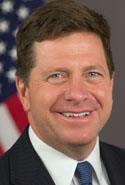 Clayton said the letters were a "helpful reminder" the SEC is not concerned with such issues as (1) shareholders versus companies and (2) businesses that provide proxy voting advice versus companies. "These are false dichotomies," he said, adding, "Our proxy process, in its components and as a whole, necessarily reflects the need for a rich exchange of information and the need to balance the interests of proponents of shareholder proposals with the interests of their fellow shareholders."
Also, during the open meeting, SEC Commissioner Elad Roisman outlined recommendations, which Roisman said "reflect commonsense principles." These recommendations included regulating all activity consistently across the market; developing a list of conflicts that proxy voting advice companies must disclose to clients; and learning from and enhancing current market practices.
The first principle, Roisman said, is to give investors "a more thorough and purposeful approach." While those businesses that give proxy advice operate mostly under SEC rules, they have, according to Roisman, been operating under "a patchwork of exemptions" to the Commission's solicitation requirements. The staff amendment to those rules says no matter which exemption a proxy voting advice business is relying upon when advising clients, "its obligations are the same."
Roisman called the second principle, the list of conflicts, "unassailable," noting such a list should be readily available to those clients accepting advice from those businesses. Roisman said he is looking forward to hearing from investors and clients on what types of conflicts they find most significant and what kind of disclosures they think would be useful in helping to "weigh the objectivity and reliability of the voting advice."
Regarding the last principle, improving upon market practices, Roisman discussed the ways in which such proxy voting advice businesses as ISS and Glass Lewis have improved upon company and shareholder engagement. ISS, he said, has engaged with several large institutions for several years in a back and forth on voting advice; and, more recently, Glass Lewis "instituted programs to obtain feedback from issuers on the data underlying their reports and the reports themselves." Roisman said the Commission is learning by their example in that it intends to "expand a consistent opportunity to engage and provide feedback to all U.S. public issuers and parties conducting solicitations." He said such measures would "substantially improve the mix of information available to the clients of proxy voting advice businesses."
The other side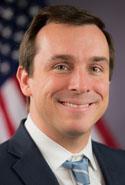 Also taking part in the meeting was SEC Commissioner Robert Jackson, who took issue with the proposals, arguing they "would limit public-company investors' ability to hold corporate insiders accountable." While Jackson said there was a need for an update, he maintained the proposals as currently written would shield "CEOs from accountability to investors."
Jackson gave an example of a proxy advisor trying to determine how to give advice to shareholders when the proxy fight stems from poor performance. He said there is little cost under today's rules for recommending investors support management, but under the current proposals firms would have to give a detailed analysis to management incorporating staff objections that could put the firm in the path of a lawsuit for its "methodology."
"Taxing anti-management advice in this way makes it easier for insiders to run public companies in a way that favors their own private interests over those of ordinary investors," Jackson said.
"Holding executives accountable for the way they run America's corporations is difficult and expensive, and investors lack the time and money to do it," Jackson added. "That's why investors use proxy advisors, who make recommendations about how shareholders should vote. Today's proposal imposes a tax on firms who recommend that shareholders vote in a way that executives don't like," he said.
Resubmission thresholds
Roisman also spoke about the Commission's plan to update Resubmission Thresholds under Exchange Act Rule 14a-8, which provides shareholders with an opportunity to place certain proposals in a company's proxy materials for a vote at an annual or special meeting of shareholders.
The rule has not been updated since 1998, according to Roisman, who argued a lot has changed since then. While Rule 14a-8 was intended to enhance communication between companies and shareholders, the only options available then were a long-distance phone call or perhaps an in-person travel visit.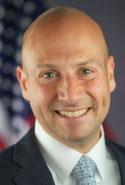 Today, however, Roisman said, "most companies have purposefully increased shareholder engagement efforts over the years, including through growth of communications and investor relations departments, as well as general outreach." In addition, the internet and social media have vastly transformed business communication, a trend that "cannot be ignored," as the Commission contemplates updates to the rule.
On the table is a proposal for a "tiered approach to determining a shareholder's eligibility to rely on the rule." Roisman said that by measuring shareholder interest in the company by how long they've held shares, rather than just the amount of money they've invested, the SEC keeps the original rule intact but opens it up to those who cannot afford a costly investment.
In regard to resubmission thresholds—or those that shareholder proposals must reach before they can be resubmitted for inclusion on the company's proxy—the SEC's proposal would make it so companies could only exclude those proposals that did not garner an overwhelming majority of shareholder support and show no signs of gaining additional shareholder support. "Why should shareholders have to foot the bill to hold votes on matters they have overwhelmingly rejected in the recent past?" Roisman said. "I commend the staff on their thoughtful approach to determining their recommended resubmission thresholds."
Websites
We are not responsible for the content of external sites