In 1987, Richard Bistrong never wanted to get into sales; he had plans to become a foreign policy professor.
But after he got his first postgraduate degree in 1987, he joined his family business–making bulletproof vests–and from there joined a publicly owned defense contractor. Bistrong had sold to the U.S. military and law enforcement markets, which are stable, high-integrity, and low-risk.
In 1997, when he took an opportunity to become an international sales vice president, he suddenly had a much different experience, traveling around the world for some 250 days a year, dealing with clients for whom bribery was not just an occupational hazard, it was a way of doing business. From 1997 to 2007, Bistrong began bribing foreign officials to gain and retain business. In 2012, he would pay for his actions, as well as turn the page on a new career promoting compliance and business ethics. Today, he is one of the compliance communities most outspoken voices on how to manage incentives and anti-bribery efforts.
You have seen up close and personal what anti-bribery enforcement looks like. Can you share your experience with us?
About Richard Bistrong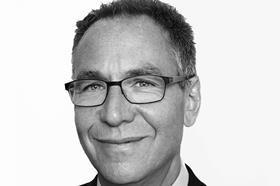 Title: CEO, Front-Line Anti-Bribery
About Front-Line Anti-Bribery: Front-Line Anti-Bribery is a consultancy designed to complement existing legal & regulatory compliance efforts to focus on the so-called "perverse incentives" that lead to corrupt behavior.
Years of experience: 30
Areas of expertise: Foreign Corrupt Practices Act, anti-bribery, anti-corruption
Quote: "At the end of the day, compliance challenges are business leadership challenges. The business has the risk. Compliance doesn't have the risk. Compliance is there to help manage it, but the risk is created at the business level."
Starting in 1997, my strategy [in international sales] was to build a network of intermediaries, agents, and distributors. That's how I was going to grow international sales and that's where I would spend most of the next 10 years. That was my route to market.
A lot of people probably remember the United Nations Oil for Food investigation [in 2004]. In the wake of that investigation, the United Nations formed something called the Procurement Task Force, which was charged with investigating United Nations contract fraud.
In 2006-2007, one of those intermediaries [in my network] was investigated on a food contract for catering services for the United Nations, and the UN was investigating a potentially corrupt relationship between that intermediary and a UN procurement official in New York. The UN investigators noticed that same intermediary held a defense contract with me and my former employer for armored systems for United Nations peacekeepers. So the UN investigators turned their attention to me. They shared their findings with my former employer and that was the reason why I was terminated.
But they also turned over their findings to the United States Justice Department. In 2007, shortly after being dismissed from my former employer, I get a call that I'm the target of a criminal investigation by the United States Justice Department over an FCPA violation. The Department gave me an opportunity to cooperate. Now, I had engaged in corrupt behavior, and I was certainly a corrupt person. I hadn't thought about the implications of my conduct, or the ethical implications of my conduct on society, on my former employer, and regrettably not on my family. I'm thinking, I'd like to come clean and change the trajectory that I had been on for the last 10 years, so I decided to cooperate. That decision led to five years of cooperation with the United States and United Kingdom law enforcement and prosecutors. I would come to find out that I was also targeted in the United Kingdom, so I became an undercover cooperator not only for the FBI but for the City of London police as well.
When the undercover cooperation ended, then I became a cooperating witness. It all ended with me getting sentenced in U.S. federal court as part of my plea agreement. The judge acknowledged the substantial value of my cooperation with the DoJ, so he departed from what could have been a five-year sentence and he gave me 18 months, of which I served 14. I came home in December of 2013.
How did that experience transition into what you're doing now as the CEO of Front-Line Anti-Bribery?
When I got home in December 2013, I took take a deep dive into the compliance world. What I found was a very well-resourced, well-experienced, well-educated field of debate, discourse of practitioners. There's so many different interesting angles to all this, from the regulatory perspective and investigative perspective, and I was excited to understand this field. But I didn't see a deep perspective on what this all looks like from the business viewpoint. If you look at other individuals who have violated the FCPA and anti-bribery laws, like myself, they're for the most part not individuals who had to risk their personal liberty to be successful. So I started thinking, is there a voice in this field that should talk about what people are actually thinking when they're working in remote offices, far away from the compliance suite, thinly supervised, when a remote office might just be a hotel room that night? We're talking about people who are in what are often called "frontier markets," where lucrative business opportunities and corruption risk are intertwined. People who work in public company environments, like I did for 10 years, who have commercial objectives that are usually measured on a quarterly basis, often with lucrative incentive opportunities. What does that look like? What is it like to work in environments, where you're working with third parties and intermediaries that may not embrace or respect anti-bribery laws, ethical conduct, and behavior the way we see it?
In 2014, I started a simple Wordpress blog and I just started posting. First, I wanted to see if this perspective brought any value to what was already a very well-experienced field.
You just started throwing it out there.
Yes. Because I didn't want to insert myself in a field that didn't view this perspective as helpful. And there was a very personal element for this, as well. Part of me said, this was a self-inflicted wound. There was no one else responsible for Richard Bistrong going to prison and getting in trouble other than Richard Bistrong. I wasn't a fall guy. Cheating is a choice and just because I had a license to succeed, that wasn't a license to cheat. I said if sharing my own rationalizations—talking about the temptations, how I made compliance decisions on the fly without reaching out to the support networks that were there to help me, those decisions that led to a very dark conclusion—could just help one person to hit the pause button and to think twice when faced with an ethical dilemma, then perhaps this experience was worth it as bringing value to someone else who faces the same pressures.
The other part was helping companies and compliance teams understand the real-world risk that their teams face and to help audit teams understand that a risk-based audit process can miss a whole lot of risk. What started out as sharing my experience led to being asked to speak at events like Compliance Week, and then over time individuals from legal, audit, and compliance, asked me to come speak at their corporate events. That is how Front-Line Anti-Bribery has evolved from Richard Bistrong at his desk blogging once or twice a week.
You have said that compliance needs to get the attention and support of business leaders, especially those with P&L responsibility. Can you elaborate?
Sometimes, the toughest person to speak up about is ourselves. If you're rationalizing something like, "if I don't pay a bribe someone else will," and you share that with your compliance leaders and your business leaders, we can all unpack those rationalizations together. We can reframe them in a way as positives for the business.
I had rationalized, what does the company really want, compliance or sales? Because I can't deliver both. I didn't speak up about that. That's a debate I kept in my own mind and I took that compliance position into my own hands.
Before I took my first flight, my company provided me with a copy of the FCPA and told me to read it. If I didn't understand it, they would get me resources that would help me. I didn't need any resources. I understood that conspiring to bribe or bribing a foreign official to gain or retain business was illegal. What happened to me was very shortly in my travels, I started to figure out risk while I was in the middle of it. I started to make decisions on my own and to make calculations on my own.
I can't say for sure that anything would have stopped me, but imagine if someone from the business—and I'm talking about someone with P&L responsibility, such as a divisional president, a group vice president, someone who had a say in my performance review—would have said, "Richard, you have been working in your career in some of the safest markets in the world. Now, we're getting ready to put you in harm's way. It is inevitable that you will come into contact with corruption and corrupt offers. We want to prepare you for that before it happens, because it will happen. The company's perspective is no and never, but more important, we want you to understand the resources that are here to support you and we want you to understand how we expect you to engage. In some parts of the world, if you're dealing with an intermediary over police and military contracts, saying no right there on the spot might not be the safest thing for you as an individual, so we want to give you a roadmap to engagement that gets you back home safely. And, we're going to incentivize you in a way that promotes a long-term ethical and sustainable business model. We're not going to pay you on an 'eat what you kill' performance plan. We're going to incentivize you based on corporate and group performance, so take a deep breath. This is going to take some time, and we want to make sure that you are prepared."
That's what I call business leadership. When compliance messages are delivered through business leadership, particularly through mid-level management, that message comes through loud and clear because it's coming from the people who are conducting performance reviews and who are responsible for promotions.
To that point, how can compliance work more productively with the C-Suite and the Board?
Lately, I have been asked more and more by compliance leaders and officers to talk to CEOs and the board to try to help them get more engaged on business leadership; that anti-bribery dilemmas, and ethical and compliance decision making, are not a compliance responsibility in itself. It's a leadership issue. Depending on what the background of the CEO or board might be, they might or might not have firsthand understanding of how these issues look from the front lines of business. Those meetings help business leadership and board leadership understand the support that compliance needs to help people with those ethical struggles where they work.
It must be hard to appreciate that when you're not on the front lines of the business, though.
At the end of the day, compliance challenges are business leadership challenges. The business has the risk. Compliance doesn't have the risk. Compliance is there to help manage it, but the risk is created at the business level.
In a globally dispersed workforce, we have people who are working in new territories and with new responsibilities, under jet-legged, sleep-deprived, performance pressures, who might be away from their families for an extended period of time. I think that both business and compliance leadership has a responsibility to look at their workforce as individuals.
When you have people working in frontier markets where there is corruption risk, where cultures could be very different than home, I think we always have to look after people as individuals to keep them close to their network of family and loved ones. Even if they want to continue to make more and more sales calls, bring them home. I lost my network of people who cared about Richard Bistrong not for his paycheck, but for him. I abandoned those relationships for business success. So I always encourage people in the commercial workforce to stay close to home. If you're struggling with a decision, before you call compliance, call your loved ones.