The chief accountant at the Securities and Exchange Commission (SEC) will join the growing list of senior officials set to depart amid the presidential transition to the Biden administration.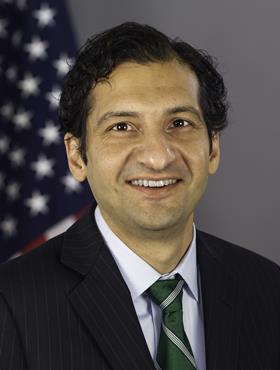 Sagar Teotia intends to leave the agency by the end of February, the SEC announced Wednesday. Teotia has held the lead accounting role since July 2019.
"I greatly appreciate Sagar's strong and accomplished leadership of [the Office of the Chief Accountant (OCA)], including leading the office during the challenging COVID-19 environment," said acting Chairman Elad Roisman in a statement. "Sagar's judgment and expertise—developed with significant credibility and experience in both the public and private sectors—has been critical in allowing the Commission and OCA to advance a number of very consequential improvements to financial reporting and the auditing standards."
The majority of Teotia's tenure has taken place during the coronavirus pandemic, during which he has worked to ensure the quality of financial reporting amid the economic struggles brought by the spread of the virus. At a conference last month, Teotia cited fraud, going concern, internal controls over financial reporting, and estimates and judgments as problem areas his office has sought to provide guidance for.
Separate from COVID-19, Teotia led the OCA in modernizing the agency's auditor independence rules and oversaw the implementation of new accounting standards, such as leases.
Other senior officials to announce their departure from the SEC in recent weeks include Chairman Jay Clayton, Enforcement Director Stephanie Avakian, and General Counsel Robert Stebbins, among many others.
"It has been an absolute honor to work with so many talented professionals at the SEC," said Teotia in a statement. "… I am immensely proud of what we have achieved over the last few years, and I am forever grateful for my time at the Commission."

Kyle Brasseur is Editor in Chief of Compliance Week. His background includes expertise in user personalization with ESPN.com.