Elad Roisman will serve as acting chairman of the Securities and Exchange Commission while the agency heads for transition under the upcoming Biden administration.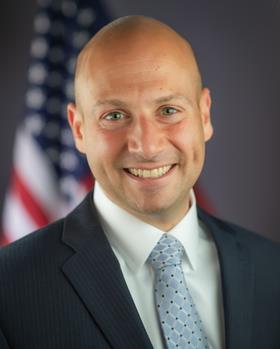 Roisman, one of the agency's four remaining commissioners after former Chairman Jay Clayton concluded his tenure on Dec. 23, is expected to hold the position until President-elect Joe Biden takes office next month. It is then that Biden may appoint a Democratic commissioner—Allison Herren Lee or Caroline Crenshaw—to lead the SEC while a search for a new chairman is underway.
Roisman's elevation to the chairman position was acknowledged by fellow Republican Commissioner Hester Peirce on Twitter on Dec. 24. The agency confirmed the appointment Monday.
"I am humbled and honored to serve as the Acting Chairman," said Roisman in a statement. "During the time I am in this role, I am fully committed to maintaining the steady course that Chairman Clayton charted during his admirable tenure. I look forward to continuing to work with the incredible SEC staff and my fellow Commissioners as we steward this agency into the new year."
Congratulations, Chairman Roisman! I look forward to your leadership of the SEC.

— Hester Peirce (@HesterPeirce) December 24, 2020
Clayton was listed as Independent during his tenure at the agency but predominantly sided with his Republican counterparts on policy decisions. Experts expect Biden's pick to lead the agency to swing the pendulum in the other direction, with initiatives regarding ESG and climate change risk expected to receive extra support as a result.
As Clayton concluded his tenure last week, Roisman released a public statement expressing his admiration for his former leader.
"With a confident yet caring demeanor, Chairman Clayton led us through not only challenging projects, but also challenging times—a prolonged government shut-down, a global pandemic, a full-time telework posture, and the feelings of social and professional unease that such changes have brought," Roisman stated. "… We have been incredibly lucky to have a person of his experience, integrity, and character serve in our government and at the SEC. I thank him and his incredible family for his service."
Roisman has been a commissioner with the SEC since September 2018.

Kyle Brasseur is Editor in Chief of Compliance Week. His background includes expertise in user personalization with ESPN.com.
View full Profile