Stephanie Avakian, who led the Division of Enforcement at the Securities and Exchange Commission (SEC) for the past four years, announced Thursday she will leave at the end of the year.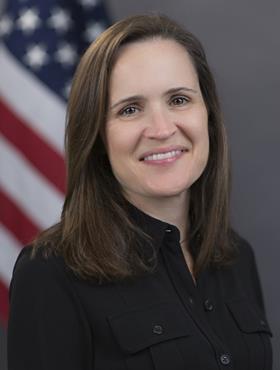 Deputy Director Marc Berger will serve as acting director upon her departure.
Avakian led the division with co-director Steven Peikin from 2017 until August, when he stepped down. She then solely took over the division's top job.
Under her leadership, the Division of Enforcement brought more than 3,000 enforcement actions, obtained more than $17 billion in financial remedies, returned approximately $3.6 billion to harmed investors, and paid awards of approximately $595 million to whistleblowers, the SEC said in a press release.
Avakian's "focus on the vigorous pursuit of quality cases, using the recourses of the Division to maximum effect has resulted in a program that is tough on violators, enhances the integrity of our markets, and puts the interests of our Main Street investors first," said SEC Chairman Jay Clayton, who himself earlier announced he will also leave his post by the end of the year.
Avakian thanked Clayton and her colleagues, saying in the press release, "You made this an incredibly rewarding job, and I will miss working alongside you."
The Enforcement Division under Avakian (and Peikin) aggressively pursued cases that protected market integrity, taking on the likes of Tesla and Elon Musk, Theranos and Elizabeth Holmes, General Electric, Facebook, and Wells Fargo. The SEC addressed problems at publicly traded companies and investment firms with conflicts of interest, disclosures, and other financial reporting violations; made significant advancements in its investigatory arsenal by using data analytics; and steered its whistleblower program to record numbers in fiscal year 2020.
With the announced departures of Clayton and Avakian, the path is clear for President-elect Joe Biden to appoint leaders to the SEC who can be expected to implement his policies. Experts say while the agency will keep a sharp focus on protecting Main Street investors, it will likely ramp up enforcement actions against large financial institutions; insider trading investigations; and, potentially, hand out higher fines.

Aaron Nicodemus covers regulatory policy and compliance trends for Compliance Week. He previously worked as a reporter for Bloomberg Law and as business editor at the Telegram & Gazette in Worcester, Mass.
View full Profile