One of the underlying themes of Chuck Senatore's 22-year career as a compliance officer is that through collaboration, great things are possible—from his in-house compliance work at Merrill Lynch and Fidelity Investments to the founding of the Boston RegTech meetup, the hallmark of Senatore's career is collaboration and inclusion.
Senatore describes his reaction to his first foray into a compliance role as somewhat less than enthusiastic. After spending several years as the director of the Southeast Region of the U.S. Securities and Exchange Commission he was asked, upon assuming a legal role at Merrill Lynch, if he wanted to manage the compliance program of a major business unit. Senatore wasn't sure that compliance was something he wanted to take on. At the time, the compliance role at the firm was a bit removed from the business. The legacy view (familiar to many compliance officers) was that compliance was often seen in the industry as the "anti-business department."
Instead, Senatore saw his role as one of trusted partner to the business, bringing a different skill set and focusing on compliance in common sense ways that made it understandable to his peers in the business units. Drawing from his experience working for a life insurance company to pay for college expenses, Senatore was able to connect with brokerage management as to how hard it can be to build a business.
Approaching issues from the point of view of his internal partners at Merrill Lynch, Senatore endeavored to work with them on repairing the optics of the role of the compliance officer. Recognizing the importance of communication and access, Senatore told them, "I will try my darnedest to get to 'Yes' and only say 'No' if I can't do it … and in exchange I want to be introduced to the management team."
About Chuck Senatore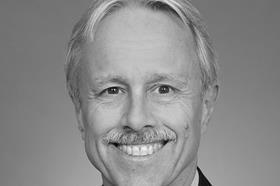 Title: Head of Risk Oversight, Devonshire Investors
About Devonshire Investors: Devonshire is the private investment arm of the owners of Fidelity Investments, one of the largest financial institutions in the world with over $1.5 trillion in assets under management.
Location: Boston
Years of experience: 22
Areas of expertise: Securities and RegTech
Quote: "At the end of the day, my mission at Fidelity or Merrill Lynch was the same as it was at the SEC: it is one of investor protection; it is identical. It's table stakes for the integrity of our markets to be sound, to have that trust in the marketplace."
Senatore was the first compliance officer to be invited to the business' recurring managers' meetings. Over the next three years he moved from attendee to participant, ultimately joining the business unit's operating committee working with the most senior people at the firm.
Since 2002, Senatore has been an active volunteer for the non-profit National Society of Compliance Professionals ("NSCP"), an organization dedicated to serving the needs of financial services compliance professionals. He has spoken at every NSCP national conference since 2002. Additionally, Senatore served two terms as an NSCP board member—2008-2011 and 2011-2014—and was board chair from 2010-2011. Lisa Crossley, executive director of the NSCP, has worked closely with Senatore since assuming her role in 2010. She counts him as a friend and a mentor and credits him with encouraging the board and its subcommittees to work more closely together.
"Some people in the industry who get to senior executive positions only want to deal with senior executives. Senatore is interested in everyone's story," Crossley explains, "Like a master chess player, Senatore connects those who need to be connected."
In 2003, Senatore began his Fidelity Investments career by assuming the role of head of corporate compliance and ethics. Fidelity has always enjoyed a strong tone from the top and robust culture of compliance. Senatore, however, enhanced and restructured the compliance program to evolve into one in which there was role clarity and respect for the roles of each constituent business unit compliance program. This was key to creating a seamless partnership across the firm's compliance function. The compliance program was ultimately designed to work closely with its partners in "the business" and be viewed as a trusted advisor.
"With a large compliance program, whatever the reporting structure, it's all about influence," he says. "You need to make sure that you honor and support each compliance officer's particular role, especially in a complex organization; avoid unproductive turf issues; and create an executive partnership."
Further demonstrating his philosophy of the importance of executive partnership, when Senatore was asked to provide professional contacts to Compliance Week for this article, rather than select compliance professionals, Senatore chose to have the leaders of Fidelity's Enterprise Risk Management group and its Enterprise Services business speak on his behalf.
"Senatore is someone in compliance who is thinking outside of the box when sometimes the compliance department is the very definition of the box," says Michael Wilens, head of Fidelity Enterprise Services. "Senatore redefines the box to get things done in a collaborative way; he can get the right parties in the room and reframe the problem and come up with non-traditional solutions that people haven't thought of."
Robert O'Neill is Fidelity's head of Enterprise Risk Management and started his career at Fidelity at the same time as Senatore. O'Neill was often in the position of auditing Senatore's compliance program.
"Senatore understands the intersection of risk, law, the business, and reputation; he knows the business and that we are trying to serve customers and the law and the importance of people, processes, and systems," O'Neill says. "… Senatore is naturally a collaborator and a facilitator; he will bring other ideas forward in a crowd. He is open, authentic, and unafraid."
Described by more than one of his peers as "a teacher at heart," Senatore is an adjunct lecturer at his alma mater, the University of Chicago Law School. He travels from Boston to Chicago once a week during the semester to teach a course in compliance and regulatory strategy.
"I want students to have a feel for compliance," he explains. "I want to teach them to embrace key bedrock principles and values, to have the courage to escalate if they must, and to develop the sensitivity to partner if they can, in order to put themselves in the position to be that credible voice business leaders will listen to."
Thomas Miles, dean of the University of Chicago Law School, raved about the feedback he gets from Senatore's students.
"Students are incredibly enthusiastic," he says. "I hear three things about the course: (1) that the depth of his knowledge on compliance is unmatched; (2) that he is a tremendous presence in the classroom; he is a compelling and an engaging speaker; and (3) Senatore's creativity and teaching methods—from lecture and Socratic dialogue to group and role-playing exercises—add to engagement [and] enthusiasm and create that spark in the classroom."
Senatore not only shares his enthusiasm for the subject matter but also seeks to share the practical aspects of the discipline of compliance that have made him a success. In fact, he endeavors to teach his law students the importance of collaboration to a compliance program.
"He develops exercises for the students to work together to come up with solutions—in legal education we have historically focused only on the Socratic method," Miles says. "However, once people are in practice they work in teams. It has been terrific that he can work this kind of experiential learning into his pedagogy."
After the SEC, Senatore worked as an in-house regulatory lawyer before moving to a compliance role. His personal code of ethics remains consistent no matter where he works. Even though it was a change in role, there wasn't a change in focus.
"At the end of the day, my mission at Fidelity or Merrill Lynch was the same as it was at the SEC: fostering the interests of the investor and the integrity of the capital markets. The missions are perfectly aligned," he says. "Having a firm and a compliance program with this focus is table stakes in order for our markets to be sound and for the firm to earn the marketplace's trust."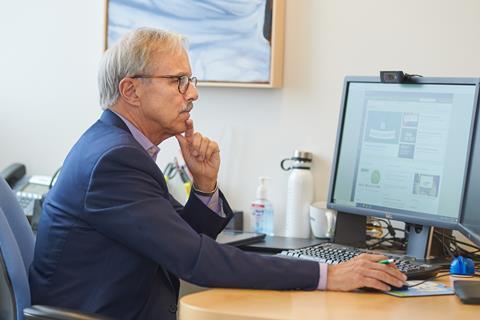 In addition to his compliance work, his volunteer work with the NSCP, and his teaching, Senatore has given back to the investing public by working closely with the Financial Industry Regulatory Authority (FINRA), including chairing the FINRA National Adjudicatory Counsel (NAC).
Robert L.D. Colby serves as EVP and chief legal officer of FINRA, which is the self-regulatory organization charged with safeguarding the markets by its regulation of firms registered as broker-dealers. The NAC is a FINRA committee that reviews initial decisions rendered in FINRA disciplinary and membership proceedings, hears appeals, and renders judgment. While a decision is on appeal, the sanction is not actively enforced against the firm or individual.
"Senatore is thoughtful and fair-minded; he gave everyone fair process whether or not he agreed with their views, and he often introduced new ideas and approaches to get consensus," Colby says. "Senatore was the ideal NAC member."
The Boston RegTech Meetup
Senatore recognized the need for others in the industry to come together to connect on issues surrounding technology. He recalls being asked to speak at a FinTech event.
"Initially, I was unsure as to what I would say to a group of entrepreneurs pushing the envelope of new technology solutions. What ultimately became clear was, at the heart of any new FinTech or RegTech solution, there were timeless principles underlying what innovators needed to consider with respect to regulatory expectations, governance, and risk management," he says. "Once I became involved in the space, I soon realized that we had a FinTech sandbox in Boston and no one had done the same thing for RegTech. Then I started to connect with startups."
The famous line from the popular movie Field of Dreams seems particularly apropos in the creation of the Boston RegTech Meetup—"If you build it, they will come." Senatore founded the Meetup by simply starting a Boston RegTech Meetup page on meetup.com and launched an invitation to an initial meeting.
"For our first event I was fully prepared to have more beer than people!" he recalls.
Senatore built it, and they came: In fact, almost 200 people from the financial services community attended the first meeting. Attendees were from financial services firms, startups, software vendors, and regulators. Senatore describes the dialogue between these groups as collisions.
"In pulling this community together, we seek to create an environment where the order of the day is to bring together the various RegTech stakeholder perspectives, points of view, and insights to tackle these issues and set the stage for positive change," he says. "The idea is to promote 'extreme collaboration.' "
The extreme collaboration concept at the heart of the Boston RegTech Meetup has the potential in a grassroots way to move the dial for the RegTech community. The Meetup has already facilitated industry-moving collaboration, such as "office hours" for startups to obtain industry advice and bringing RegTech's various stakeholders together to explore and dissect issues. The Meetup also provides a forum bringing together the compliance community and RegTech companies to discuss best practices for engaging with regulators.
And it has the interest of the regulators. Senatore's meetup work has spawned roles working with the Massachusetts Secretary of State's office and FINRA to help develop practices to promote innovation.
"I marveled at how Senatore has transformed himself from old style lawyer/compliance guy to a RegTech expert," Colby says. "He is very interested in transforming technologies and how it makes it possible for compliance to more effectively transform, for brokers to conduct themselves fairly, and even how FINRA might use tech."
The Boston RegTech Meetup may very well serve as a model for these types of collisions that might be possible all over the country.
Senatore's advice for up-and-coming compliance officers? "Never let your job description define what you do. We are in a brave new world, scary, maybe, but full of opportunity. Be at the front of the line in terms of development; the issues are timeless even if the application is new."
Whether wearing the hat of an in-house compliance officer, a regulator, a teacher, a mentor, an industry expert, or the founder-facilitator of a method for RegTech innovation, the resounding hallmark of Senatore's career so far has been one of extreme collaboration.
"The challenges facing compliance departments are considerable, and we need to address them together lest they overwhelm us."