L'Oréal's global CEO recently stated his desire for L'Oreal to be "the most ethical company in the world." It's an admirable goal, for sure, but how do you achieve that when you have 86,000 employees and operations in 150 countries around the world?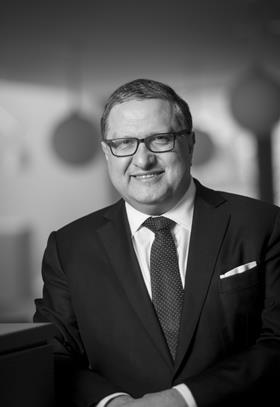 About Emmanuel Lulin
Emmanuel joined L'Oréal in 1999 as group general counsel for human resources. In 2007, he created the group chief ethics officer mission at L'Oréal.
Emmanuel holds a Master of Laws from U. of Chicago Law School and law degrees from Paris I (Panthéon-Sorbonne) and Paris II (Assas). He was Lavoisier Laureate of the French Ministry for Foreign Affairs.
Before joining L'Oréal, Emmanuel, admitted to the Paris Bar, practiced as a corporate and tax attorney at Debevoise & Plimpton in Paris and New York.
As chief ethics officer, Emmanuel reports directly to L'Oréal's CEO, oversees L'Oréal's ethics strategy and programs, and regularly visits all of the group's operations worldwide (65 countries since 2015). He is also in charge of human rights for the group and presides the Group Human Rights Committee.
He directs outreach efforts to policy makers and to the general public internationally to promote the development of business ethics.
L'Oréal's Chief Ethics Officer Emmanuel Lulin, based in the company's Paris headquarters, shares with Compliance Week how the 110-year-old consumer goods company, with annual sales of roughly €26.9 billion (U.S. $30 billion) in 2018, is working toward such a lofty ambition.
Q: When did you first join L'Oréal?
A: I joined L'Oréal in 1999 as group general counsel for human resources. Before that, I was a lawyer in practice, working for an American law firm. In 2007, I created the group chief ethics officer mission at L'Oréal, and I am the first chief ethics officer in the role.
Q: What are your specific roles and responsibilities at L'Oréal as chief ethics officer?
A: The idea is to make sure we behave properly, both as a company and as individuals. That has a lot to do with the culture of the company. The idea is to focus on doing the right thing. It comes from the basic idea that things can be lawful, but awful. It is about behavior. It's about what is proper to do.
Q: What does it mean, exactly, to be one of the most ethical companies in the world?
A: L'Oréal has been addressing ethical issues even before it was fashionable to think about ethics. It is part of the culture of the company. Our global CEO, Jean-Paul Agon, has a strong personal conviction; he has been very clear about the fact that we do not want to compromise on ethics. We want to act with sincerity. Sincerity is very important, because it is the best way to differentiate between companies that talk the talk and those that walk the talk, so to speak. We all have great policies. We all have great systems. The real differentiator is the sincerity with which we walk the talk.
In terms of ethics, what has been done within the organization and among all L'Oréal management and employees has been, from the very beginning, proactive rather than reactive. We do it because we believe in it. This has been a key driver from the very beginning. People don't practice ethics because they have to obey some internal regulation. We're not asking people to obey. We're asking people to agree and to adhere. It's voluntary employee engagement.
Q: How do you oversee employees around the world and gain a better understanding of the ethics issues they face?
A: I spend a lot of time on the ground everywhere L'Oréal operates, regularly visiting all of the group's operations worldwide—65 countries in all, since 2015. This helps me to understand what real ethics issues we face. These visits are a key opportunity to interface with our employees. I meet with the management committees but also different employees at all levels and functions. I also give a townhall presentation open to all employees about current ethics topics, with a Q&A session. As much as possible, I try to take advantage of these visits to meet young people in each country by speaking at local universities and youth organizations.
Q: Fostering a speak-up culture is also an important part of an ethics and compliance program. How does L'Oréal encourage employees to come forward with concerns?
A: We want to make sure everyone in the organization feels free to speak up without fear, not because of any regulation but because we believe we make better decisions as a business if people feel free to express themselves. This is important for a company like L'Oréal because it's a creative company—and if we don't allow people to speak up and express themselves, we lose creativity.
Join the Compliance Week community
Receive the latest in corporate governance, risk, and compliance news from Compliance Week. Become a new member and get a one-year print & digital subscription for just $8/week.
Learn more
We have organized a number of occasions to encourage employees to speak up. One of those occasions is our annual Ethics Day. Workshops are held where any one of our 86,000 employees around the world can communicate directly with the CEO and ask questions online. They are not seeded questions. We get several thousand questions. We try to answer as many as we can. Of course, we cannot respond to all of them.
Since 2012, each country manager has organized a similar live discussion with their teams at a regional level. If you are an employee of L'Oréal U.S., L'Oréal China, L'Oréal Russia, L'Oréal Brazil, L'Oréal Germany, for example, you can ask questions to your country manager
We have something called an Ethics Café. The Ethics Café creates an opportunity for continued awareness raising and dialogue on ethics; for managers to set the tone at the top and show ethical leadership; and for staff to reflect on how they can integrate ethics into their day to day job, whatever their function. Staff are invited to attend on a voluntary basis a meeting during which an external speaker and a top manager will discuss an ethical theme followed by a Q&A session between staff and the speakers. For example, one country invited a female football referee to talk about respect in the workplace.
Q: Tell me about L'Oréal's Code of Ethics.
A: L'Oréal created its first Code of Ethics in 2000 and a second edition in 2007 and a third in 2014. We put out a new edition every seven years. What you would find in it are what you'd find in many other Codes of Ethics. The main difference, again, is whether the company walks the talk, whether it's something you really use.
Q: I understand that L'Oréal has a Human Rights Policy, as well. Tell me about that.
A: L'Oréal first published its Human Rights Policy in 2017. We felt it was necessary and a way to be transparent about our commitments and how they are implemented in practice. We sent it to our top 100 suppliers and customers, and we offered to work with them if they wish to develop a similar policy within their own company.
This year, or early next year, we will publish an employee human rights policy, different and separate from our company's human rights policy. It will address issues like forced labor, non-discrimination, health and safety issues, anti-harassment, and freedom of expression. We explain not only our vision for what we expect, but also demonstrate these issues with real-life examples and practical questions.
Last year we created the Human Rights Steering Committee, and we have different members from the organization who are members of this committee. We have someone from HR, finance, compliance, legal, but also department heads from the regions where we operate to make sure we have a wide representation. We discuss real issues and how we are implementing our policies and how to uphold them.
We gather several times a year. We find it very useful to make sure we are all aligned. The more we discuss these issues together, the more we can ensure that we walk the talk. We asked the Danish Institute for Human Rights to assess where we stand, and they communicated with the steering committee on their conclusion. From there we look at what works well and, more so, we focus on areas of improvement and the challenges that we face and how to overcome them.
Q: You mentioned transparency. How important of a role does transparency play in being an ethical company?
A: Transparency is super important. It's expected by countries everywhere. They want to know what works well and what are the challenges. For L'Oréal's part, every year we send a letter to every single employee in the world disclosing how many cases of sexual harassment, bullying, and discrimination have been substantiated, in whole or in part. We disclose what corrective measures have resulted. This transparency is appreciated by everyone in the organization. The letter is sent jointly from human resources and the Office of the Chief Ethics Officer.
Q: How does L'Oréal measure the success of its ethics program?
A: We have an annual survey. We ask employees such questions as, are you comfortable speaking up? Do you feel that management demonstrates our ethical principles? We have very good results, with an 85 to 95 percent response rate.
Q: Any parting words for fellow ethics and compliance officers?
A: Trust is very important. We need the trust of our employees. We need the trust of our suppliers. We need the trust of our shareholders. We need the trust of our clients. We need the trust of key stakeholders. Trust is a foundation of ethics. How ethical you are generates trust.

Jaclyn Jaeger is a freelance contributor to Compliance Week after working for the company for 15 years. She writes on a wide variety of topics, including ethics and compliance, risk management, legal, enforcement, technology, and more.