The year 2017 was marked by pivotal change for AstraZeneca. At that time, the British-Swedish global pharmaceutical and biopharmaceutical company was undergoing a major cultural shift, transforming its Code of Conduct into a Code of Ethics.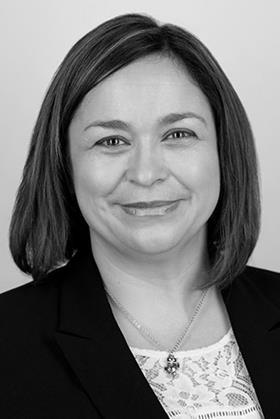 In this one-on-one, we caught up with Louise Vamvoukaki, director of sustainability education and engagement at AstraZeneca, who shared some creative initiatives the company has taken up to help shape organizational culture for the greater good.
Q: First, tell us a little about AstraZeneca, generally.
A: AstraZeneca is a global, science-led biopharmaceutical company. Our innovative medicines are used by millions of patients worldwide. We have more than 60,000 employees in over 100 countries.
Q: What are your specific roles and responsibilities at AstraZeneca?
A: I work within AstraZeneca's Global Sustainability function with around 200 colleagues including compliance. With responsibility for education and engagement, my focus and passion is transforming learning—encouraging employees to be hungry for learning; introducing a progressive strategy and the concept of lifelong learning and agility, including the ability to 'unlearn'; and driving innovation in ethics.
Q: What was the impetus behind AstraZeneca's cultural shift in 2017?
A: The cultural shift really began in October 2012, when Pascal Soriot became CEO. Pascal brought with him an energy and passion for transforming AstraZeneca. As well as making the company a great place to work, he wanted to look at the wider impact the business had on society and the planet. Recognizing the essential role that culture plays in driving transformation, principles, values, and behaviors became increasingly important in AstraZeneca.
Q: Tell me more about that shift. How did the new Code of Ethics differ from the Code of Conduct?
A: We needed a Code that worked for us today and going forward. The Code of Conduct used to have 16 key commitments and alongside it, 11 global policies. For our global employees, we knew we needed to simplify this to what really mattered for them and AstraZeneca. The Code of Ethics now consists of our values and behaviors, plus four policies, each condensed to a page.
The new Code is focused on our overarching principles. We didn't want to be ruled by rules. We wanted to empower people to embrace the motivations behind their actions in order to make good decisions. We wanted compliance to be an enabler.
To achieve an ethical culture, we needed to concentrate on empowering employees to use good judgement, instead of focusing on the negative consequences of breaking very specific rules. To achieve that, our tone needed to be overhauled. So, we changed the language from 'we must' or 'must not' to 'we will' and 'we do.'
Q: Who was involved in the creation of this new Code of Ethics? How did it come into being?
A: Lots of people were involved in creating the Code of Ethics internally. Although it was a compliance-led initiative, there was collaboration across the whole business. Prior to creating the Code of Ethics, we looked at innovators within the pharmaceutical industry, as well as outside of the sector, for examples of best practice. We didn't want to see what 'good' looked like, we wanted to see what 'great' looked like.
Q: What were some of the challenges faced in implementing the new Code of Ethics?
A: One of the main challenges for us was simplification. Simplifying our Code didn't mean reducing our commitment of doing the right thing. The pharmaceutical industry is still a heavily regulated industry; our key risks remain, and we need to protect ourselves by being fully compliant and being seen to be so. Another challenge was raising awareness of the changes to the Code and communicating this simplification to employees.
The transition from Code of Conduct to Code of Ethics couldn't happen overnight; there was a lot to be done in terms of education to raise awareness. We needed employees to understand the role that principles, values, and behaviors play in the new Code. We use rules to do something or not do something, but we don't always need them to be in front of us to use good judgment to make the right decisions.
Q: How did you drive awareness of the new Code among employees from a communications standpoint?
A: We have all taken compliance training that has been written for the regulator full of 'legalese,' but we needed the Code to be inclusive. Everyone at AstraZeneca, from the janitor to the CEO, needed to understand it. A big part of this was putting the learner first and refreshing the language and tone. We wanted to remove any negative emotions connected with mandatory training and/or compliance—for example, fear. We wanted to shift employee perception from feeling like they have to do compliance training to wanting to do it.
The Code content and materials—from animations to manager training and slide decks—were built to engage the diverse audiences across the business. The new Code was launched across the business using all internal communications channels at our disposal. We used #ActRightNow as a hashtag to promote conversation via social media.
Our Code of Ethics course was written with the neuroscience of learning in mind—using positive language to show people that they can play a positive role in the business. By introducing this in our training, we ensure that people remember the messaging, raising awareness. We empower employees to do the right thing by fostering a culture of trust and integrity.
Q: How did AstraZeneca's new 'cultural shift' lead to a new approach in training?
A: Following the cultural shift and the move from Code of Conduct to Code of Ethics, we worked with custom digital learning provider Sponge to take our training to a whole new level. Sponge was a true partner. They weren't afraid to respectfully challenge our ideas to deliver a fresh approach to workplace training.
The Code of Ethics is one of only two pieces of mandatory training conducted at AstraZeneca for all employees. My team not only has responsibility for getting compliance messaging across but helping shape attitudes to learning across the organization.
With the Code, we wanted a course that was interactive. We needed to ensure the simplified tone of the Code of Ethics came through in the training; this was essential given our globally dispersed workforce. We put the learner in the situation where they could understand and empathize with the scenarios presented, giving them opportunity to practice using their judgment.
Also, reflecting that many of our learners have limited access to, or preferences for, certain devices—for example, AstraZeneca's salesforce tend to be mobile-first—the training was adapted for multiple interfaces.
Another new approach was to shift training from course to campaign. Our 2018 Code of Ethics compliance program took the form of an integrated campaign to support employee engagement and promote meaningful conversations about ethics. These included a 'teaser video' and social media promotional materials at pre-launch; the training itself at the heart of the campaign; and videos and content used to support ongoing conversations.
Q: How would AstraZeneca rate the success of the training program?
A: Out of more than 2,200 employees we surveyed, 89 percent felt learning was 'very' or 'extremely useful' to their job; 86 percent said their understanding of AstraZeneca's values and behaviors had 'increased' or 'greatly increased'; 94 percent were 'likely' or 'very likely' to recommend the training to a new colleague; and 90 percent felt 'very' or 'extremely engaged' with the learning.
We also looked at internal social media to see what employees are saying about our training. Prior to the Code of Ethics going live, a teaser campaign was created. This included a pre-launch trailer, which has since generated over 2,300 views on AstraZeneca's social platform. Using #ActRightNow, we encouraged employees to talk about what compliance means to them and share content. We knew that when employees were willing to engage in conversations about compliance, training would no longer have the negative connotations sometimes associated with mandatory learning.
Q: Overall, how has ethics and compliance training evolved at AstraZeneca from what it used to be?
A: We want our employees to understand that ethics are a way of life, a way of thinking, not a one-off course detached from the real world. The 2018 compliance program has been pivotal in demonstrating the impact great training can have on helping shape organizational culture for the greater good.
We've seen increased employee engagement, with more people putting themselves forward to be part of the Code's annual focus group. People around the world are keen to make it as successful as it can be, and other departments within the business are asking for advice or steer on their courses.
Q: What advice would you give compliance officers looking to improve their own training?
A: Put the learner at the heart of everything you do. Consider the language and tone of your compliance training: Does it empower employees and drive curiosity to ensure people complete learning feeling positive and motivated by the messaging?
Go beyond rolling out just another piece of training as a tick-box exercise just to please regulators. You need to inspire and motivate employees to ensure your messaging sticks.
Choosing the right partner is important, so choose wisely. Look for a true partner, not an order taker, that is capable of challenging conventions in learning. There are a lot of traditional learning providers out there. In Sponge, we found a supplier capable of delivering something completely different, exciting, and creative.
Above all, remember your responsibilities don't end with compliance. In providing mandatory training, you have an opportunity to represent the learning culture and experience to the organization as a whole.
Websites
We are not responsible for the content of external sites

Jaclyn Jaeger is a freelance contributor to Compliance Week after working for the company for 15 years. She writes on a wide variety of topics, including ethics and compliance, risk management, legal, enforcement, technology, and more.
View full Profile