Compliance Week is excited to kick off its upcoming annual conference at the Mayflower Hotel in Washington D.C. with a keynote delivered by newly appointed Department of Justice Principal Deputy Associate Attorney General Claire McCusker Murray.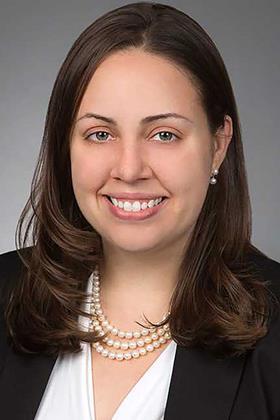 Murray, who was officially named to her post on Tuesday, will speak at 9 a.m. ET on Monday, May 20, to mark the start of the three-day event. She will speak on the importance of corporate compliance from a DOJ perspective.
In her new role, Murray will oversee the following Department of Justice components: Antitrust Division, Civil Division, Civil Rights Division, Environment and Natural Resources Division, Tax Division, Executive Office for U.S. Trustees, Office of Justice Programs, Community Oriented Policing Services (COPS), Office on Violence Against Women, Community Relations Service, Office on Information Policy, Foreign Claims Settlement Commission, and the Service Members and Veterans Initiative.
Before joining the Department, she served as special assistant to the President and associate counsel to the President of the United States. In that role, she advised the President regarding civil litigation, regulatory actions, and judicial nominations.
Register now for Compliance Week 2019: Now in its 14th year, Compliance Week's annual conference is a peer-to-peer event that spotlights compliance leaders and their programs. CW is also please to announce discount codes for one-day passes for both Monday, May 20, and Tuesday, May 21. On the registration page, enter CW19MON for an $800 pass for Monday and CW19TUES for a $800 pass for Tuesday.