Compliance Week is thrilled to announce that former federal prosecutor and best-selling author Preet Bharara will deliver a keynote at the upcoming CW annual conference at the Mayflower Hotel in Washington D.C.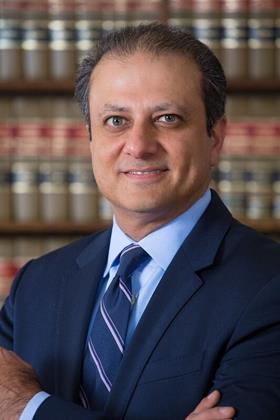 Nominated by President Barack Obama, Bharara served as U.S. attorney for the Southern District of New York from 2009 to 2017. Drawing on his experience as a prosecutor, Bharara will delve into issues of ethics and compliance, corporate responsibility, leadership, and cyber-security.
During his tenure, his office's case against S.A.C. Capital resulted in the largest fine ever paid in the history of insider-trading prosecution.
Bharara's recently published book, Doing Justice: A Prosecutor's Thoughts on Crime, Punishment, and the Rule of Law, rose as high as No. 5 on the New York Times non-fiction best-seller list last month.
---
Register now for Compliance Week 2019: Now in its 14th year, Compliance Week's annual conference is a peer-to-peer event that spotlights compliance leaders and their programs.