Bring up risk with most chief compliance officers, and they'll talk apprehensively about data breaches, shady third parties, supply chain vulnerabilities, or any one of a growing list of things practitioners need to worry about these days.
Not Fabiana Lacerca-Allen.
It's not that the cool-headed compliance chief for California-based biopharmaceutical company Aimmune doesn't have a lot on her plate. It's that she's got a unique perspective thanks to a childhood that taught her about real, life-or-death risks.
Lacerca-Allen grew up in Argentina in the late 1970s, when the country was run by a military dictatorship. Lacerca-Allen's father, Carlos, helped to overthrow that dictatorship in the early 1980s and was a politician in the country's first democratic regime. That made Fabiana a target.
About Fabiana Lacerca-Allen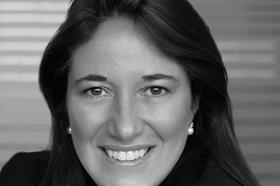 Title: SVP, Compliance, Aimmune
About Aimmune: Aimmune is a clinical-stage biopharmaceutical company developing proprietary product candidates and advancing a therapeutic approach for the treatment of peanut and other food allergies.
Location: Brisbane, Calif.
Years of experience: 28
Areas of expertise: Managing compliance during crises; team-building; fostering open channels of communication; international compliance
Quote: "I learned one thing at a distance: It takes years to learn to live in a democracy, just like it takes years to learn how to live in a compliance environment. The same people that tried to kidnap me [in Argentina] are still alive. Time has passed, but it has not been enough. There is still a lot of corruption, there are still a lot of issues. The people that only know how to operate in one way can only operate in one way."
"They tried to kidnap me three times," she explains. "The first time, I was just six years old."
Decades later, when she ponders the compliance challenges of a young biotech firm in a Silicon Valley office 6,000 miles from her native Argentina, she does so in the context of the weighty experiences of her childhood.
"My boss once told me, 'I like how you handle crises Fabiana, you stay very calm,' " she says, repeating a story she's told in the past. "And I said, 'Listen, if they're not shooting at me, I'm having a good day.' "
How's that for perspective?
It turns out, her perilous childhood prepared her well for a career in compliance, where she's considered by peers to be one of the best crisis managers in the business.
"In Argentina, those days, the stakes were life or death. The stakes were high-impact for you, your family, your loved ones," she says. "You don't have a big margin of error. Compliance is more or less the same, but the stakes are a lot less, especially personally. You have the ability to react to them in a different way, and I think that's one of the reasons I am successful today."
"I have the ability to be very strategic in difficult times. It's easy to be a compliance officer when everything is rolling the right way. The really successful ones are the ones that can keep their heads when everyone else is losing theirs. They can have a strategic view, they can really lead teams to make a difference and to address a crisis. I think my childhood prepared me for that. Nothing I've seen as an adult comes even close, especially not here [in the United States]."
Compliance journey takes her far from home
She knew from an early age that she wanted to help people, and it didn't take long for her to hone in on exactly how she wanted to make a difference.
"When I was 6 years old, after the first [kidnapping attempt], in school they were asking us what we wanted to do when we are adults," she says. "The teacher asks me, and I say I want to be a queen. And she goes, 'What do you mean?' And I say, 'I'll put the bad people in jail, I'll get the right people out. I'm going to make a difference and help people.' She asks, 'If you cannot be a queen, what would you be?' I said, 'Well, I'd be a lawyer for the same reasons.' Today I can tell you compliance is second only to being the queen."
And so began Lacerca-Allen's journey, not just from Argentina to the United States, but also from an adolescent afraid for her life to a leader in an industry whose purpose is doing the right thing for the right reasons.
She attended college in Buenos Aires and then ventured north, earning a Master of Laws degree from UCLA. From there, she had a decision to make after getting her first job offer in the United States.
"I remember I had a long conversation with my parents," she recalls. "I was saying, 'I want to go back home,' and they said, 'Do not collect regrets. You cannot make a decision without having tried something for 6 months.' So they said, 'Work for six months, and then you can make an informed decision.' And that was 28 years ago."
Before long she found herself in the pharmaceuticals industry, cutting her teeth at Merck, Bristol Myers & Squibb, Mylan, and Elan (aquired by Perrigo in 2013). She provided legal and compliance advice to business units around the globe and developed into a specialist in making compliance relatable in areas in which it was truly a foreign concept.
"Compliance is very U.S.-centric," she explains. "I speak several languages, and in many there is no one word to define compliance. As such, many of the principles are hard to understand outside of the U.S. FCPA [Foreign Corrupt Practices Act], for example, allows for grease payments—payments that are small in nature that do not change the outcome but are done to facilitate a situation.
"But if you say that in Spanish, for example, it can be construed as a bribe. Many of the things that for us in the U.S. are clear and understood are very different because of the law or because of the culture outside of the U.S. So having the ability to bridge the gaps, to understand a different culture, and to bring solutions that are practical and are applicable outside of the U.S. has been one of my strengths," Lacerca-Allen says.
She also developed a reputation as practical and strategic leader, sought by companies that found themselves in compliance crises.
At Elan in 2010, Lacerca-Allen helped negotiate and implement a corporate integrity agreement as part of a settlement with the Department of Justice. The agreement required the company to implement a robust compliance program, which she led.
In late 2013, she was brought in as a director at medical device company ArthroCare, which had been fined $30 million and agreed to a 2-year deferred prosecution deal with the Justice Department to settle charges of fraud. Lacerca-Allen was named to the board of directors at the company just a month before the deal was announced.
"Fabiana was the person that companies hired when they were in real trouble and had significant compliance failures and needed to bring someone in who has credibility and experience to either enhance an existing program or build a new one," said John Kelly, a managing partner at the law firm of Bass, Berry & Sims who worked with Lacerca-Allen as outside counsel at both Elan and ArthroCare. "If I had a company call me that was in deep compliance trouble, she would be at the top of the list of people that I would call. It's not even close."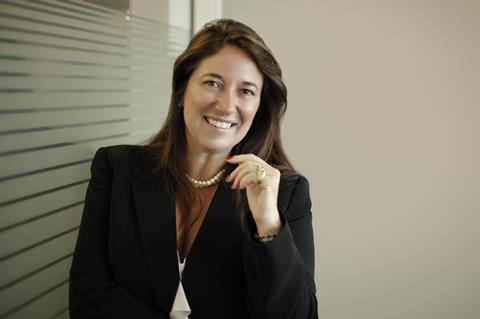 Kelly explained that the ArthroCare board of directors added Lacerca-Allen as a compliance voice because it was looking for someone with "boots-on-the-ground," real-world experience.
"She was the one interfacing with the Department of Justice," Kelly says, "and having to make decisions about whether certain conduct is a reportable event. It's hard to find someone who had that level of experience—that global expertise and compliance expertise combined."
After putting out fires at Elan and ArthroCare, Lacerca-Allen took her talents to compliance consultancy Ethiprax, which specialized in implementing compliance programs for life sciences and healthcare companies.
"She really connected with the business well," says Jeanine Jiganti, who brought Lacerca-Allen in while she was CCO at kidney care company DaVita. "She built a strong immediate relationship with the business leaders, which was unusual for someone coming in on a temporary basis. With one business leader, she made him think in a different way when we were looking at FCPA and which jurisdictions were risky and which were not … and we adjusted our thinking because of it."
Making a difference 'from the ground up'
After four-plus years as president of the consultancy, Lacerca-Allen decided in late 2018 she was going back in-house at biotech firm Aimmune, a fairly young company that specializes in developing treatments to help children with food allergies.
"The reason I chose them is because their vision and mission is so unique, but totally aligned with my own personal mission to make a positive difference for people" she says. "It's helping kids in an area in which there's no medicine at this point. So it's an unmet need, which could help so many kids in the world and a key reason I wanted to join this fantastic team."
"The vision of making a difference is aligned with my personal mission and vision. That's what I wake up every morning for."
A small biotech doesn't have the resources Lacerca-Allen enjoyed at some of the giant pharmaceutical programs she worked with early in her career, but she sees that as an opportunity rather than a challenge.
"You're building the car before you're running it, and that's a great opportunity that most people don't get," she says. "Everybody else already has established programs. I love it because it's an opportunity to truly make a difference from the ground up."
When asked what advice she'd like to impart to the younger generation of compliance professionals, she speaks with the confidence and assurance of someone who's navigated a mine field—and wants to show others the way.
"One of the pieces of advice I would give people coming into compliance is find your village—surround yourself with those people who want to see you succeed and want to do the right thing," she says. "Second, follow your instinct. At an early age I learned that nobody loves your life more than you. So it's up to you to do what you have to do to survive, succeed, and make a positive impact in other people's lives. I also learned that doing the right thing for the right reasons is a reward in itself. Be careful of what you say and who you say it to, because everything has a consequence. Have a plan. Otherwise someone else might have a plan for you, and you might not like it. Be prepared, and train, because you're going to react the way you were trained."
Got all of that?
For Lacerca-Allen, it all comes back to perspective, perhaps the greatest gift from her tumultuous childhood in Argentina. Failures, for example, are just "difficult positive experiences" that are meant to be learning opportunities. And adversity?
"My saying about that is, 'If you're going to walk through hell, walk like you own it,' " she says. "You learn from it, you come out strong. And that's maybe [influenced] by what I've been through. After that, almost anything else looks easy. I had a lot of difficult situations that I learned a lot from, both professionally and personally. I learned to know that I am stronger than I know.

Dave Lefort was Managing Director of Compliance Week. Before joining CW, he spent nearly two decades in digital leadership roles with ESPN and The Boston Globe.
View full Profile