State Street Corp. hired Yvette Hollingsworth Clark to be its global chief compliance officer and executive vice president, the financial services firm announced Monday.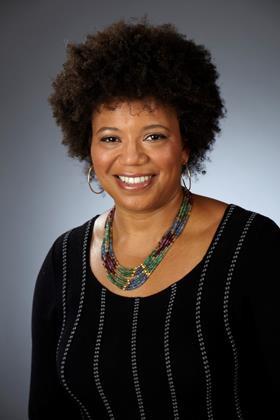 Hollingsworth Clark joins State Street from Google, where she served as head of compliance for the consumer trust business. Previously, she served as an executive vice president, chief compliance officer, and regulatory innovation officer at Wells Fargo, where she had oversight for approximately 8,600 global locations and 1,800 employees.
She has held leadership positions at Barclays Capital and Citigroup and was also a bank regulator and supervisor within the Federal Reserve System, according to a press release.
"Leading financial institutions have opportunities to further strengthen existing compliance risk management practices," said Hollingsworth Clark. "I am looking forward to working with the skillful team of risk management professionals at State Street to further build structures and processes that evolve with the global risk landscape."
Hollingsworth Clark will report to Brad Hu, executive vice president and global head of risk for State Street. She will be accountable to the examining and audit committee of State Street's board of directors.
"Yvette is a respected professional in compliance risk management, with a strong record of building and leading effective AML (anti-money laundering) and compliance frameworks at global financial institutions," stated Hu. "Her deep experience will prove invaluable as we further strengthen our compliance and AML organization."
Hollingsworth Clark earned an MBA in financial institutions and markets from Syracuse University and a bachelor's degree in finance from SUNY Polytechnic Institute. She is a member of the advisory board for the Alliance for Innovative Regulation.

Aaron Nicodemus covers regulatory policy and compliance trends for Compliance Week. He previously worked as a reporter for Bloomberg Law and as business editor at the Telegram & Gazette in Worcester, Mass.
View full Profile