Merrick Garland, a federal appeals court judge whose 2016 Supreme Court nomination was thwarted by Senate Republicans, has been tapped to become U.S. attorney general by President-elect Joe Biden.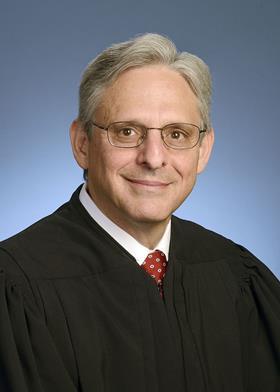 The nomination, first reported Wednesday and officially announced Thursday, will need to be confirmed by the Senate. Biden also nominated Lisa Monaco as deputy attorney general, Vanita Gupta as associate attorney general, and Kristen Clarke as assistant attorney general for civil rights.
Among the other finalists for the top job at the Justice Department were former Alabama Sen. Doug Jones, former Deputy Attorney General Sally Yates, and former Massachusetts Gov. Deval Patrick.
In choosing Garland, a white man, as attorney general, Biden resisted calls from civil rights advocates and progressive members of the Democratic party to choose a woman or candidate of color. Those groups were particularly interested in an attorney general candidate who would prioritize rectifying long-standing inequities in the criminal justice system for the country's minority populations, particularly the Black community.
Instead, Biden chose a centrist judge who has often sided with police and prosecutors over those accused of committing crimes, the New York Times reported.
Currently the chief judge of the U.S. Court of Appeals in D.C., Garland was nominated in 2016 by then-President Barack Obama to a seat on the U.S. Supreme Court. But Senate Majority Leader Mitch McConnell (R-Ky.) and Senate Republicans joined to prevent a hearing on Garland's nomination from being held before the Senate, which is required as part of the confirmation process.
Donald Trump, who won the presidency in 2016, later chose Judge Neil Gorsuch to fill the post.
Jeffrey Rosen currently serves as acting attorney general after William Barr stepped down from the position on Dec. 23.
Editor's note: This story was updated Jan. 7 to reflect President-elect Joe Biden's official announcement.

Aaron Nicodemus covers regulatory policy and compliance trends for Compliance Week. He previously worked as a reporter for Bloomberg Law and as business editor at the Telegram & Gazette in Worcester, Mass.
View full Profile