Stephen C. King doesn't mean to intimidate people simply by asking questions.
It just seems to go with the job.
As a career investigator, he's dealt with some true life-and-death issues. That was more during his days as a government investigator, however.
Now he's in charge of a global compliance investigations team at Mastercard, where he takes great care to ask questions that will elicit the right information without unduly unnerving his interview subjects.
About Stephen C. King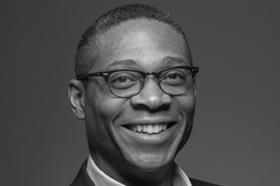 Title: Senior Vice President, Counsel, Investigations, Mastercard
About Mastercard: Mastercard is a global payments processing company that connects consumers, financial institutions, merchants, and governmental entities in more than 210 countries and territories.
Location: Purchase, N.Y.
Years of experience: 29
Areas of expertise: Corporate internal investigations
Quote: "This is not just about going after bad guys. It's about being an educator as well, helping people, being a counselor, identifying issues and where there are problems. It's about being an advocate to fix problems."
"In a nonthreatening way, we've got to remind people to do the right things the right way," he says. "Especially when we're looking at policy violations, these are not criminals. Most of the time, it's people overstepping or getting ahead of their skis."
He's really trying hard not to pursue questioning like a prosecutor trying to convince a jury or a judge to convict. "This is not just about going after bad guys. It's about being an educator as well—helping people, being a counselor, identifying issues and where there are problems. It's about being an advocate to fix problems. We're just trying to remind people that integrity matters."
From his first position out of Columbia Law School in 1990, King has been developing and refining his investigative skills. He began with a law firm and was first assigned to bank regulatory compliance matters, but from there he soon transferred to civil litigation and corporate investigations.
King would quickly discover that investigatory work suited him. "I really, really liked it," he says. He seized an opportunity to serve as an assistant U.S. attorney with the Department of Justice, which included a detail assignment to serve as director of investigations and law enforcement for the White House after the Sept. 11 terrorist attacks.
For the DOJ, King would conduct complex investigations into white-collar crime around securities fraud, election fraud, bribery, solicitation, kickbacks, mail and wire fraud, embezzlement, and much more. He had the chance to serve under, among others, Loretta Lynch, now a former U.S. attorney general, and Andrew Weissman, chief of the DOJ's criminal fraud section who served on the Robert Mueller team investigating allegations of Russian interference in the presidential election.
King accepted the Justice Department position expecting it to last roughly three years. "I stayed for 10," he says. "It was a great experience." It would even include some classified activity on behalf of the newly formed Office of Homeland Security, he says. While he can't describe the work he was doing at that time, he was involved in at least one terrorist matter, he said.
King eventually transitioned into internal corporate work when he went to Raytheon in 2008 as senior counsel, then to PepsiCo as legal senior director and chief compliance investigator.
One of the ways for internal investigators to evaluate and improve their work is through benchmarking, says King, especially as the compliance space is becoming more competitive. "Not everyone is doing this, but you have to get in that room and have conversations and talk about what are the best practices," he says. "We have to continue tweaking the system to make sure we have quality and validation in place."
An efficient way to perform that kind of benchmarking is to network at professional conferences, says King. Through that process, he met someone at Mastercard who proved to be an important contact.
"I was not looking to leave PepsiCo, but after about 15 minutes, we were finishing each other's sentences," King says. A few months later, he was attending another conference—Compliance Week's, in fact—when he bumped into the same Mastercard contact. "She made me an offer I couldn't refuse," he said.
At Mastercard, King has two major areas of responsibility. He manages the company's business conduct office, which oversees conflicts of interest, the code of conduct, the supplemental code of conduct for senior officers, and professional conduct policies for the company's attorneys and others who manage conduct policies. He's also in charge of compliance training throughout the organization as part of business conduct.
In addition, King also runs the global compliance investigations team, which looks into allegations of misconduct either by Mastercard or other third parties. The team consists of individuals with expertise in other corporate entities, the federal government, and law firms, along with an analyst. The group's work is closely coordinated with regional investigative units throughout the world.
Reporting directly to the chief compliance officer, who reports to the audit committee, King says the company's commitment to compliance is apparent. "Here at this company, they get compliance," he says.
He sympathizes with his colleagues in the compliance profession who sometimes lament they work for organizations that do not take compliance as seriously. It's one of the big challenges he sees still facing compliance professionals. "We're still seeing breakdowns at senior levels," he says. "If that's the tone that is set in the organization, as compliance professionals you've got to be able to work with senior executives so they get it."
As an investigator, King sees it as his duty to telegraph compliance even through his work looking into reports of misconduct. Rather than approaching an investigation as a way to punish wrongdoers, King wants to start from a perspective of making people understand the guardrails around their work.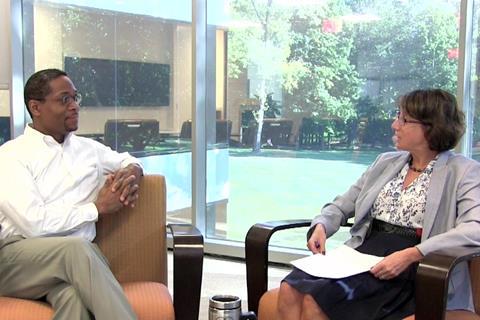 "Companies are under a great deal of pressure these days to perform and grow," says King. "But too much pressure with the wrong kinds of incentives will beget bad behavior."
Sometimes the investigative process serves to remind people that policies exist for good reason. Sometimes it exposes weaknesses in policies that need to be addressed. And sometimes it exposes bad actors who must be called out.
Compliance investigators need to be careful not to force a one-size-fits-all approach into every inquiry, says King. "You have to be flexible on how you get to understand what a situation is," he says. "Our job is to figure out the facts and provide legal advice. It's about helping people remember that policies are in place to protect people and the company, and that's why you shouldn't violate policies, because they make sense."
Some investigators with more of a prosecutorial mindset have trouble making that transition into corporate investigations, says King. "Some people get into it because they just want to catch the bad guys," he says. "If you just have the mindset in compliance that you're the sheriff, you're going to have trouble in compliance."
Stephen Naughton, a senior adviser at advisory firm Stone Turn and fellow Top Mind (2016), crossed paths with King when they both worked for PepsiCo. "He's got one of the best analytical minds," says Naughton of King. "He's probably the best investigator I've ever seen."
King has a knack for being not only an outstanding investigator but also an approachable person, says Naughton. That enables him to put those he questions at ease. "He performs very disarming interviews," Naughton says. "People will tell him things they might be uncomfortable telling other people. They could trust him easily and quickly."
To share experiences across the organization, King holds investigation summits within Mastercard, bringing together investigative teams from throughout the company to compare notes. "You've got different teams spearheading different things—corporate controllers, human resources, audit special investigations—so it helps to get all those people into a room and talk about best practices," he says.
The different groups find there's plenty they can learn from one another and leverage across the organization, especially with respect to uses of systems and technology. "We analyze a lot of metrics here, tracking almost everything, so we gather a lot of data working with other investigative functions," he says. "That simple administrative step goes a long way to helping you see where you are."
In addition, King finds it of the utmost importance to interact with other investigative teams without relying entirely on technology. "You can't do this job from a desk," he says. "You have to go out and talk to people. You have to make yourself present."
One of the challenges King still navigates, despite all of the efforts that have been undertaken the past several years to set a positive tone in business, is fear. "People fear retaliation for raising their hand," says King. They see the investigative process as a black hole with no transparency, he says.
Transparency with respect to corporate investigations is a legal mine field, especially in the modern legal era where companies are navigating voluntary disclosure programs, U.S. Sentencing Commission Guidelines, attorney-client privilege, and work-product doctrine. There are plenty of complicated legal reasons why the results of investigations can or should be disclosed, or not, although much of that debate focuses on whether to disclose findings to the government authorities, regulatory agencies, or other third parties.
Still, investigators need some means to help their stakeholders within understand how the investigative process works and what the company learns, he says. Employees and other potential whistleblowers might be more willing to come forward if they better understood what happens when they do, says King.
"More companies are putting out reports of what we do, what we are seeing, what areas or topics are a concern, so employees know we take this seriously," he says. "That goes a long way to making employees comfortable."
Mastercard's report is shared with employees twice a year, says King. "This is the most widely read report in the company," he says. "It's getting messaging out to employees so they know they're being heard, that when they report things, the company takes action."
When King is not overseeing conduct or investigations at Mastercard, he enjoys unwinding with his wife and his four children, who are at various stages of college and high school study. The entire family is active in scouting, including his two sons who are Eagle scouts and a daughter who has joined the rebranded Boy Scouts, which is now co-ed. She likes it better than traditional scouting for girls, says King, because she can pursue the "extreme scouting" activities, which includes things like learning to use a knife and an ax.
The Mastercard exec is also a recreational musician, playing bass guitar in a band that explores everything from jazz and blues to country, '80s, and new wave music. They call themselves "Quadrasaurus," or "four ancient dinosaurs," he says.

Tammy Whitehouse is a veteran business writer who has been a regular contributor to Compliance Week since 2005, with a focus on covering accounting and audit.
View full Profile