Editor's note: Darren R. Hayes, the Director of Digital Forensics Research Lab & Associate Professor at Pace University in New York, authored Compliance Week's first-ever online training course—Cybersecurity Best Practices for the Compliance Practitioner—in collaboration with the International Compliance Association. The self-directed, 2-hour course is now available for purchase.
On-demand training: Protect your company from cyber risks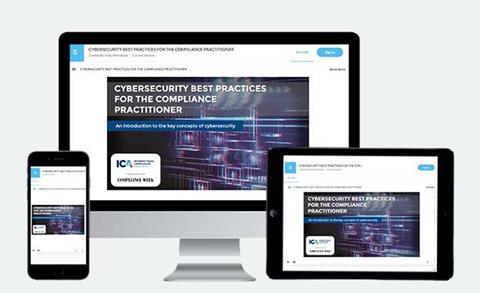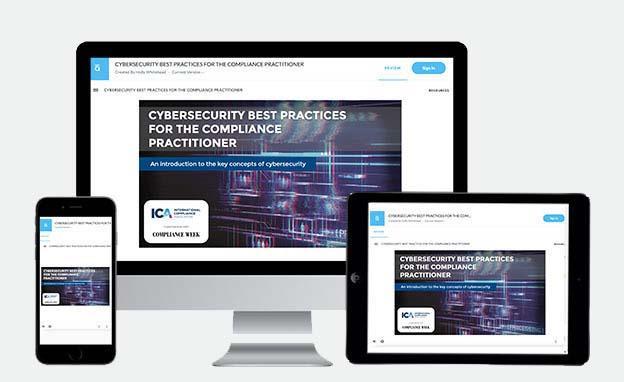 Take this self-directed, interactive, 2-hour course to deepen your understanding of cybersecurity risks and learn about the latest regulations to keep your organization compliant and prepared for today's dangerous cyber environment. The introductory price for CW members is just $99 for a limited time.
Partnering with Compliance Week on a course in cybersecurity was the ideal collaboration. We mutually understood the importance of crafting a course that explained recent changes in regulations related to cybersecurity planning.
Cybersecurity continues to top the list of concerns for compliance professionals today, based on several surveys conducted by Compliance Week and its well-regarded partners. Recent legislation anticipates and demands that risk, compliance, accounting, and legal personnel must ensure proper oversight of cybersecurity planning, monitoring, and assessment.
While there are numerous cybersecurity resources available, our expert training is different from most because of its vendor-neutral, unbiased perspective. This course covers the key cybersecurity threats currently facing your organization, how to make sure your solutions remain compliant with new legislation, and how to take a best-practices approach to developing and maintaining a robust cybersecurity posture.
Cybersecurity is not just an IT function; it is a business function that involves compliance, risk, and legal personnel more than ever before in its deployment. Cybersecurity education and training for nearly all of an organization's employees is important, but it's absolutely critical for today's compliance practitioners.
The training offered in this self-directed, 2-hour online course will provide you with insight into current trends in cyber threats and intrusions and how your organization can mitigate risks in all forms, from financial to reputational to regulatory and beyond. Learners will also receive 2 CPEs and a certificate of completion to validate their new knowledge.
The latest data privacy legislative mandates are included in this interactive course, as the European Union's General Data Protection Regulation (GDPR) and state-based laws and regulations in the United States have increased regulatory risk associated with data management exponentially.
These new regulations have also radically transformed the roles and responsibilities of corporate compliance, risk, and legal personnel, ensuring they are more active than ever in cybersecurity planning and policy, performing risk assessments, implementing cybersecurity policies, and performing incident response and reporting. This training will help them better perform each of these functions.
This course will help nontechnical compliance professionals to:
Understand the pertinent questions to ask organizational security staff;
Learn how to identify corporate assets that provide competitive advantage while assessing risks to those assets;
Assess the efficacy of existing cybersecurity policies and determine ways to improve those policies; and
Learn how recent privacy and cybersecurity regulations impact their daily duties.
Keep your eyes out for more training related to cybersecurity, including hot topics like ransomware, offered by Compliance Week and the International Compliance Association in the months to come.
The International Compliance Association is a sister company to Compliance Week. Both organizations are under the umbrella of Wilmington plc.