Compliance Week is thrilled to announce the addition of Samantha Power as a keynote speaker at its 2020 National Conference in Washington D.C.
From 2013-2017, Power served as the U.S. ambassador to the United Nations and as a member of President Obama's cabinet. In this role, she became the public face of U.S. opposition to Russian aggression in Ukraine and Syria, negotiated tough sanctions against North Korea, lobbied to secure the release of political prisoners, helped build new international law to cripple ISIL's financial networks, and supported President Obama's actions to end the Ebola crisis.
Power is currently a professor of practice at the Harvard Kennedy School and Harvard Law School. Attendees at the conference will get the chance to receive a copy of her latest book, "The Education of an Idealist: A Memoir," which was a New York Times, Wall Street Journal, and USA Today bestseller.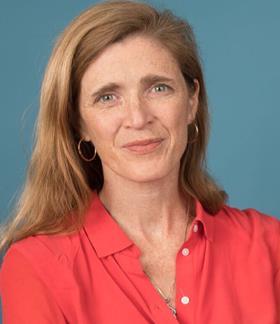 Power joins former FBI Director (2013-2017) and best-selling author James Comey as high-profile keynotes for the 2020 conference.
The Compliance Week National Conference, now in its 15th year, is the premier peer-to-peer event that spotlights corporate compliance, ethics, legal, and audit leaders and their programs. Past keynote speakers have included representatives from the U.S. Securities and Exchange Commission and the U.S. Department of Justice, Fortune 500 CEOs, academics, and compliance thought leaders.