Compliance Week is thrilled to announce the headline speaker for its 2020 National Conference in Washington D.C. will be FBI Director (2013-2017) and best-selling author James Comey.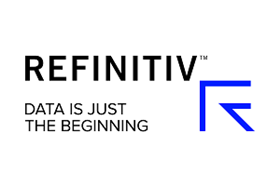 After leading the FBI through unprecedented times, Comey will share with senior compliance leaders how his moral compass guides his decision making and will provide actionable advice and his personal experience on navigating ethical dilemmas when the road ahead has yet to be charted. Comey's appearance at the conference is presented by Refinitiv.
"We couldn't think of a more relevant and influential figure that our members would gain more insight from than James Comey," said Compliance Week Editor in Chief Dave Lefort. "His experience with navigating murky ethical waters and making impossibly difficult decisions under intense scrutiny makes him uniquely qualified to offer advice to compliance executives tasked with doing the right thing for the right reasons."
The Compliance Week National Conference, now in its 15th year, is the premier peer-to-peer event that spotlights corporate compliance, ethics, legal, and audit leaders and their programs. Past keynote speakers have included representatives from the U.S. Securities and Exchange Commission and the U.S. Department of Justice, Fortune 500 CEOs, academics, and compliance thought leaders.