The Commodity Futures Trading Commission (CFTC) will soon be down to two members with another commissioner set to depart next month.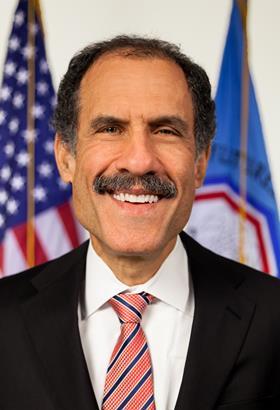 Dan Berkovitz announced Thursday he will step down Oct. 15. The Democrat has been a commissioner with the CFTC since 2018 and previously served as the agency's general counsel from 2009-13.
"It is tempting to measure one's accomplishments by the number of policies implemented, rulemakings voted for, enforcement actions approved, or written statements issued," Berkovitz said in a statement. "But as I look back over my years of service at the CFTC, many of my most valued accomplishments are the intangibles—the personal relationships established, careers supported, and friendships fostered.
"I am most fortunate to have had the opportunity to work with so many extraordinary people to strengthen our financial markets. Serving the public in my role as a CFTC Commissioner has been, and will always remain, a great honor."
Regarding his reasoning for leaving before his five-year term expires in April 2023, Berkovitz said, "To every thing there is a season, and now is a time for me to turn to other challenges."
The five-member CFTC has been operating with three active members—Democratic Chairman Rostin Behnam, Republican Dawn DeBerry Stump, and Berkovitz—since the departure of Republican Commissioner Brian Quintenz in August. The fifth position has been vacant since the resignation of former Chairman Heath Tarbert in early 2021.
Behnam's term expired in June, but in keeping with past practice at the CFTC, he will remain in his post until he is either reappointed or replaced.
President Joe Biden has not yet named his choice to become the permanent head of the CFTC, although it has been reported Georgetown University Professor Chris Brummer is a leading candidate. Now, Biden is tasked with naming a new chair, a new Republican commissioner, a new Democratic commissioner, and deciding whether to reappoint or replace Behnam.

Aaron Nicodemus covers regulatory policy and compliance trends for Compliance Week. He previously worked as a reporter for Bloomberg Law and as business editor at the Telegram & Gazette in Worcester, Mass.
View full Profile