Dan Berkovitz has signed on to become general counsel at the Securities and Exchange Commission (SEC) less than three weeks since announcing his intention to step down as a commissioner at the Commodity Futures Trading Commission (CFTC).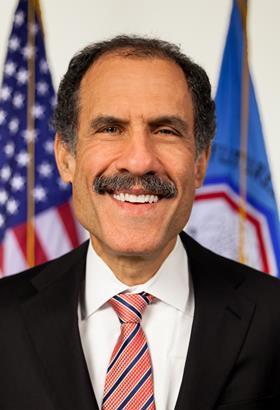 Berkovitz, who will leave the CFTC on Oct. 15, will begin in his new role Nov. 1, the SEC announced Tuesday. He will replace John Coates, who will return to teaching at Harvard.
Coates, who was named the SEC's general counsel in June, will depart in October. Michael Conley, currently the SEC's solicitor, will assume the position on an acting basis until Berkovitz joins the agency.
"I am honored to join the SEC at this critical time for our capital markets," said Berkovitz in a press release. "Having worked with the SEC in my roles at the CFTC, I've long admired the dedicated and talented staff of the agency from afar. I'm excited to work again with Chair [Gary] Gensler on a regulatory agenda that will enhance investor protection, strengthen our capital markets, and facilitate capital formation."
Berkovitz has been a commissioner with the CFTC since 2018 and previously served as the agency's general counsel from 2009-13. His impending departure cuts short his five-year term set to expire in April 2023 and will leave the regulator with two active commissioners.
The Biden administration has already reacted with the nominations of Kristin Johnson and Christy Goldsmith Romero to be CFTC commissioners. Current Acting Chair Rostin Behnam has also been tapped to lead the agency on a full-time basis, pending Senate approval.
Once Berkovitz joins the SEC, he will be the fourth individual to hold the general counsel position this year. Robert Stebbins stepped down in January after 3 1/2 years in the role and was replaced by Conley on an acting basis. Coates then took over for Conley in June.
The SEC's Office of the General Counsel advises on rulemaking, enforcement actions, budget, and more in addition to providing legal analysis and advice to the Commission and its individual commissioners.

Kyle Brasseur is Editor in Chief of Compliance Week. His background includes expertise in user personalization with ESPN.com.
View full Profile