In attending Compliance Week's National Conference in Washington, D.C. last month, one of the breakout sessions that stood out to me most was a high-level discussion of the current third-party risk management (TPRM) landscape.
A panel comprised of senior compliance leaders from ADM, Delta Air Lines, FedEx, and Victoria's Secret shared a glimpse into the changes their respective organizations have made regarding TPRM since the onset of the Covid-19 pandemic in 2020. Vera Powell, senior corporate counsel, ethics and compliance at Delta Air Lines, remarked on the risks her company navigated both ramping down and back up its fleet of aircraft as global travel restrictions came and went, while Ben Bard, vice president, global chief compliance officer and chief audit executive at ADM, spoke of the advantages being able to reallocate budget resources from travel and entertainment had on enhancing his firm's diligence efforts.
"Don't take anything away from the travel budget," Powell quickly quipped in response.
One thing the panelists all agreed on is that TPRM efforts have been crucial as businesses scale up with the worst of the pandemic seemingly (and hopefully) behind us.
"There's a lot of excitement to do a lot of new things," said Forrest Deegan, vice president of ethics and compliance for Victoria's Secret. "Volume is up from what it was, but also the different and new types of questions we're being asked. Even if you have the resources in place, that prioritization is key. … We're having to evolve with the time."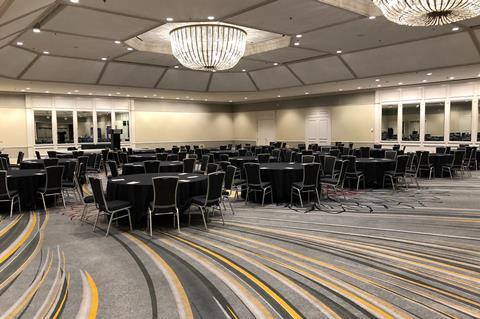 This evolution is something I'm excited to explore further as CW's TPRM & Oversight Summit kicks off Monday in Chicago. The two-day conference is solely dedicated to the sharing of knowledge and experience within TPRM, with a robust agenda offering best practices, benchmarking opportunities, and more.
The event will feature a keynote address delivered by Linda Tuck Chapman, chief executive of the Third Party Risk Institute, and a fireside chat where I'll interview Melanie Gallagher, head of TPRM at Intuit, regarding the impact of sanctions against Russia on business partnerships and global trade. Panel discussions will explore risks that emerge in areas including cybersecurity; environmental, social, and governance (ESG); and data privacy.
I'm looking forward to being back in person for the second time in less than a month to continue the conversation started in Washington and hear more from compliance practitioners on where their TPRM efforts stand in this new environment. Follow along on Twitter at the hashtag #TPRMSummit22 for updates throughout the event and stay tuned to CW for further coverage.

Kyle Brasseur is Editor in Chief of Compliance Week. His background includes expertise in user personalization with ESPN.com.
View full Profile