Mary Shirley, senior director, ethics and compliance at healthcare concern Fresenius Medical Care, has lived and worked on four (4!) continents.
The native Kiwi, who grew up in Wellington, New Zealand, and studied law at Victoria University, also worked in an ethics capacity in Singapore, Dubai, and Hong Kong before settling in Boston.
That's a lot of laws, world views, and cultural idiosyncrasies. And given her role developing training for more than 60,000 regional employees, that could be terrifying.
But if you're Mary Shirley, you relish the challenge.
About Mary Shirley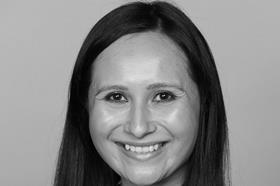 Title: Senior Director, Ethics and Compliance, Fresenius Medical Care
About Fresenius Medical Care: Fresenius is a provider of products and services for people with chronic kidney failure.
Location: Boston
Years of experience: 14
Areas of expertise: Anti-bribery and corruption; antitrust; investigations; creating and implementing global compliance programs; cultures of integrity
Quote: "If there is one thing my country's prime minister, Jacinda Ardern, has shown the world recently, it's that traditionally feminine traits can make for a phenomenally effective leader."
Shirley's global experience helps her understand the people she's laying out compliance programs for. "One of the reasons I have specifically sought out roles in other areas is that it really allows you to walk a mile in the shoes of your internal clients," she says. "Accounting for the differences means understanding that no way is necessarily better than another" she says.
Since moving to the United States in 2017, Shirley has come to some amusing conclusions about the work culture. For one, "Cursing in the business context in America is nowhere near as standard and accepted as in New Zealand." That's bleeping right. And perhaps New Zealanders are more blunt: Sometimes, she says, "I find it's necessary to try to read between the lines in the U.S. for what the message is, because being too direct is not as acceptable."
Overall, though, "Generally everyone is turning up at the office every day with good intentions," despite different social norms or approaches, she says.
A passion for compliance
Shirley got her start in 2005 as an investigator for New Zealand regulators and government authorities, which laid the foundation for her role as a compliance officer, where she conducts investigations, develops staff training, and leads the company's internal compliance marketing team.
At Fresenius, Shirley led her team in implementing a project management system for the compliance department and is currently working to implement an enterprise-wide policy management system. She also manages a weeklong Fresenius compliance training program for tens of thousands of staff.
"Mary truly has a passion for compliance that is inspiring," says Lisa Fine, Shirley's co-host on the "Great Women in Compliance" podcast. "Her intellect is strong, but she also makes compliance understandable and relatable."
Similarly, Shirley's former boss Mark Stanley has found her to be "inventive, driven, and enthusiastic with an extraordinary empathy." Stanley, general counsel of Fresenius Medical Care Asia Pacific, says Shirley has an innate "desire to make compliance and compliant behavior part of the DNA of the business …. She supports the mantra that if the business or other functions have to think about compliance, we've failed."
To that end, Shirley knows the value of staff buy-in on the compliance department's overall objectives. "Explaining the bigger picture of what our work is contributing to is key," Shirley says.
Shirley's former direct report Samantha Sinclair has seen this in action. "I cannot explain what a supportive boss she was and how she constantly strived to teach me as much as possible about compliance," says Sinclair, who is compliance communications and operations manager at Fresenius Medical Care Asia Pacific. "She always makes you feel like a valued employee, no matter how junior you are."
Even in challenging situations, Sinclair says Shirley "never appeared stressed and would have a cool, calm, and collected approach to finding solutions to the problem."
"Mary was all about making compliance sexy," Sinclair says. "She wanted to push through the stigma around compliance and start using more modern communication techniques to find new ways for people to become more engaged with our policies and brand."
Shirley predicts the way forward for compliance officers is "seeing yourself as an innovator and challenging yourself to create a compliance 2.0 or even 3.0 environment," while "truly embedding a culture of integrity into the DNA of the business." This means taking stock of things like how educated your board is on compliance, what the company is doing with data analytics, and how your program benchmarks itself.
On the staffing front, "It's important to recruit for holistic coverage of skill sets," Shirley says, as companies are realizing that a compliance department full of just lawyers "can leave a few gaps."
Empowerment is also a priority for Shirley. "Mary is always open to different points of view and encourages her team members to speak up when they disagree. She fosters a positive work environment where you feel like your thoughts and opinions are heard and matter," says Shirley's colleague Julia Basha, associate compliance specialist at Fresenius.
Connecting the compliance community
One thing that stands out right away about Shirley is her desire to bring people together. So when she found herself a New England newbie without many connections, she decided to do just that.
Shirley helps organize informal Boston-area meetups for compliance professionals, where they discuss vendor solutions, share notes on upcoming professional development courses, and help each other job-hunt when needed.
"It can be lonely starting out afresh in a new country, and meeting people in compliance is typically quite easy because we already have something in common," Shirley says.
Interestingly, Shirley labels herself a "huge introvert," which seems at odds with… well, all the mingling. After all, she says, "You wouldn't expect the super shy girl to actively go about organizing networking meetings." In fact, Shirley says, "I still feel nervous when I am in a room with mostly strangers and I'm expected to mingle with them."
But on the whole, her role is a good fit. "Compliance can offer a real sweet spot for introverts, because you often find yourself in one-on-one counseling and advisory discussions." And focusing on someone else's workplace objectives to help people find resolutions is "deeply satisfying."
Additionally, being shy herself reminds Shirley that quiet people have things to say. "Too often the louder voices seem to command the spotlight and those not jousting for the talking stick can be the ones with the most valuable opinions to share."
Sending the elevator down
Another area in which Shirley has widened the compliance community is the "Great Women in Compliance" podcast, founded by Shirley and Lisa Fine in late 2018.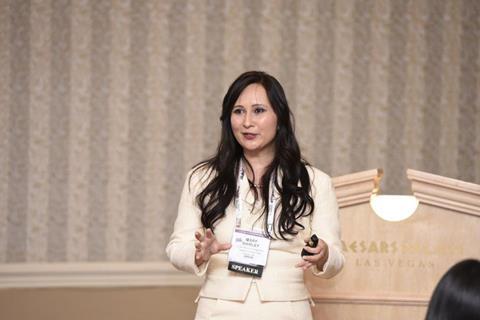 "Lisa and I noticed a lot of the current thought leaders on compliance podcasts were men, and we wanted to increase the diversity of views" while giving talented women in the field a place to shine.
At the same time, "Women have unique challenges in the workplace that can really only be addressed fully by open dialogue," Shirley says. "Acknowledge that the 'pink elephant in the room' issues exist, and support each other to advance."
To her delight, Shirley has encountered many women in compliance "with the commitment to sending the elevator back down," referencing the popular Jack Lemmon quote, "When you get to the top floor, don't forget to send the elevator down for someone else."
"I honestly don't think we expected the reception and volume of listenership that the podcast has garnered," Shirley says. (Each episode gets more than 1,000 listens, she says, and it's growing steadily.) "What a privilege it is to be able to have a positive effect on other people's lives through what is essentially a hobby and labor of love."
One common theme among the interviewees? "They have a really lovely air of confidence about them—not stepping into arrogance but quietly knowing their worth," Shirley says.
Fresenius team member Basha says, "Mary's desire to improve the careers of the women around her is a rare quality. Mary is more than a boss to me. She is a mentor, an inspiration, a role model, and an unwavering support system." In fact, "One of the first things [Shirley] said to me was, 'my goal as your manager is to make you better than me,' " says Basha.
Shirley says that overall, the state of women in compliance is … better than it was. "Compliance has traditionally been viewed as the poor cousin of legal practice," so women were "often relegated to compliance roles or advised that failed lawyers should practice compliance."
This has changed in recent years. "Not only are more women getting their time in the sun, but finally and most deservedly, compliance is too," Shirley says. "What I'm seeing currently is an industry where we have very impressive male thought leaders and high-exposure women who can hold their own."
Shirley says the #MeToo movement has also had an impact on women in compliance, leading to an increased emphasis on "speaking up and speaking out. We have a voice, and the more we support each other, the louder and more difficult to ignore that voice becomes."
To women looking to make their mark in compliance, Shirley advises to simply "Know your worth as a woman in business." And she doesn't have to look further than her home country to provide an example of strong female leadership following the New Zealand mosque shooting in March: "If there is one thing my country's prime minister, Jacinda Ardern, has shown the world recently, it's that traditionally feminine traits can make for a phenomenally effective leader."
Too often in times of crisis, Shirley explains, leaders resort to divisive language and an "us versus them mentality, as well as a focus on capturing/denouncing the attackers."
Ardern's approach of unity following the tragedy in Christchurch, which demonstrated that "we are in this together as well as caring for the communities left behind in the devastation, rather than giving any attention to the perpetrator" has shown that "compassion, empathy, and kindness at a time where history would have dictated power moves and promises of retribution were the way forward."
"I have never been prouder to be a Kiwi." She says.
A new wave of compliance practitioners
As women evolve in compliance, doors are also opening for young talent to pursue GRC careers. Shirley advises them to do their homework. "Subscribe to and be dedicated about reading blogs on compliance. I've learned so much from the publicly available information out there," she says.
And if you're joining Shirley's team, don't expect kid gloves. "Oftentimes I think we coddle new graduates," she says. "I believe in giving staff as much substantive work as early as possible and carefully watching for any indicators that they may be in over their heads."
The payoff is usually worth it, she says. "We need to trust our instincts for hiring potential and give credit to the intelligence of our staff to do a fine job."
At the same time, she is careful to convey there is "never any shame in saying, 'Hey I'm now at capacity; I can't take on new work for a week,' or for them to ask questions without feeling stupid."
Shirley wants to give new hires the chance to get from Point A to Point B on their own. After all, "They're adults with different strengths; they can choose their approach."
Shirley says, "I'm always there if they need me, but I trust them to make the start."
Finding balance
Outside work, Shirley enjoys personal travel (yes, more travel), and is a self-described foodie. So how does she maintain a good work/life balance? "Specifically putting time I need for me in my calendar and respecting that time is now blocked, as I would if I had plans with a friend." That rule applies to anything from writing her Christmas cards, binge-watching How to Get Away With Murder, or going to the spa.
Another time-maximizing tip: Shirley uses social media—with a twist. "I use the voice recording function within those apps to leave messages for friends to listen to," she says. "It's more personal than sending a text or e-mail and a very economical way to maintain ties with my friends in other countries."
Preserving these relationship is key, Shirley says. "We know that the strongest correlation for a long life is the quality of our social connections."

Erin Lynch previously served as director, production & design and content contributor at Compliance Week.
View full Profile