The role of international compliance officer is oftentimes reminiscent of the octopus—hands moving about akimbo, trying to manage many facets all at once—but even if you had the extra limbs, you'd still be wishing you had multiple eyes for oversight into far-flung locales.
As the Department of Justice has emphasized, there is no one-size-fits-all compliance program. Similarly, in my opinion, there's no one-size-fits-all compliance program within the same multinational organization. For maximum impact, you'll need to customize various components in order to best speak the language of your colleagues (sometimes literally!). Even within Asia Pacific, there can be stark differences between stakeholders based in the antipodes (New Zealand and Australia) compared with the Asian and Indian subcontinent countries.
As an investigator and compliance officer based formerly in New Zealand, Singapore, and Hong Kong, I offer my top five tips to make the remote management of your compliance function in Asia Pacific a little smoother.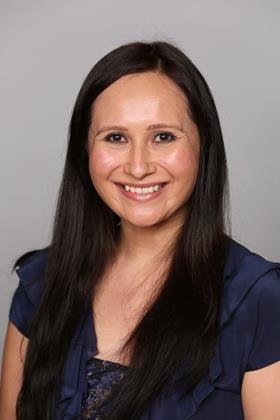 Understand the fundamentals of doing business in the region at a high level: Asian countries are typically community-based societies. There is a lot of warmth between people, and oftentimes everyone within your social structure is considered a family member—even if not related by blood. The social network concept of "Guanxi," which directly translates to "relationships" in English but in reality is a deeper idea of reciprocal relationships built up over time, describes social constructs that flow seamlessly into business dealings. Gift giving is customary in Asia; and cash gifts, while not acceptable in U.S. business dealings, are not only normal, but traditional for many of life's rites of passage and festival periods in the Orient.
Identify the key holiday periods and address them specifically in training: I have learned that you can have a very clear gifts, meals, and entertainment policy stipulating gift limits and a cash or equivalent prohibition; it can, however, be human nature to assume that sacred festivals, such as Diwali or Chinese New Year, which are key to cultural beliefs, are assumed to be exempt from your compliance policies unless you overtly explain to staff otherwise. You should directly address these customs and be clear on company expectations. Familiarize yourself with the associated customs of holidays: Find out what food is involved, whether gifts are exchanged, and whether money is given. It may be surprising to hear that monetary gifts at funerals is commonplace in Asia, including in the case of business associates. Have you addressed this practice with your staff in relation to your gifts, meals, and entertainment policy? If not, it's time to tackle it head on.
Research the severest penalties for bribery and corruption: While I don't espouse the stick approach for reinforcing the importance of compliance as your leading persuasive argument, it can be very useful to explain to colleagues the severity of consequences in case of problems present themselves. Discuss local penalties and fine maximums for all cases, not just those of the United States. For instance, it may come as a shock to staff that some jurisdictions in Asia actually impose the death sentence for graft. While certainly possible that companies and individuals may feel the full force of the American legal system, it's a lot easier for your colleagues to relate to punishment by government agencies they hear about on a more regular basis and that happen closer to home. Therefore, it may be wise to get them out of their comfort zone.
Target communication campaigns: Cartoons go down very well in Asia but not always in New Zealand and Australia. A good middle ground if you don't have time to create separate communications for different parts of the region is to deploy infographics, which are well received in all Asian locations.
Communicate clearly and translate into local language: Sarcasm works well in Australia and New Zealand for marketing ideas but goes down like a lead balloon in Asia, where words are more likely to be taken literally. It's a good idea to invest in language translation for many of your countries in the region. Gain understanding as to which specific language translations you'll need for which countries. "Chinese" can be local to the country. Taiwan, Hong Kong, and Macau use traditional Chinese, whereas China has simplified Chinese. When using English in countries where it's not the mother tongue, be very precise with your words. In addition, avoid overly complex words and using idiomatic language or phrases; it's not unheard of for "speak up" campaigns to be interpreted as urging colleagues to speak louder in a volume sense.
Of course, the best way to find out if you're successful at engaging with your audiences around the world is to ask them what they want to see more of and how the compliance department can better serve them. These high-level tips should be good ignition points to kick off that conversation.
Mary Shirley is senior director, ethics and compliance, at Fresenius Medical Care North America, cohost of the "Great Women in Compliance" podcast, and a 2019 Compliance Week Top Minds recipient.