Conversations with former U.S. ambassador to the United Nations Samantha Power and Carnival Corporation Chief Ethics and Compliance Officer Peter Anderson will headline Compliance Week's first-ever Virtual Conference from May 18-19.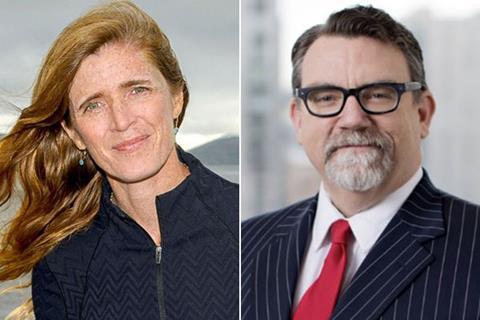 The virtual fireside chat about ethical leadership in times of crisis with Power will kick off the Virtual Conference the morning of Monday, May 18, and Anderson will discuss Carnival Cruise's reaction to the coronavirus pandemic and its ongoing compliance monitorship on the morning of Tuesday, May 19.
Compliance Week's Virtual Conference will take place entirely online and feature four hours of content each morning for the possibility of up to 12 continuing education credits. Following the keynotes to kick off each day, the Virtual Conference will offer a variety of "breakout" sessions, allowing attendees to watch and participate in panel discussions based on their topics of interest. Attendees will be able to choose from at least six sessions per day and will have the option of going back to watch sessions they might have missed and get credit from those as well.
Throughout the two-day Virtual Conference, Compliance Week will also be announcing the winners of its first annual Excellence in Compliance Awards, a series of 15 honors given to standouts in every area of risk and compliance. Finalists for the awards were announced in early April.
The first 450 registrants for the Virtual Conference will also receive a copy of Power's best-selling memoir, "The Education of an Idealist."
The Virtual Conference: May 18-19
Click the button below to start the process of registering for our first-ever Virtual Conference.
REGISTER
From 2013-2017, Power served as the U.S. ambassador to the United Nations and as a member of President Obama's cabinet. In this role, she became the public face of U.S. opposition to Russian aggression in Ukraine and Syria, negotiated tough sanctions against North Korea, lobbied to secure the release of political prisoners, helped build new international law to cripple ISIL's financial networks, and supported President Obama's actions to end the Ebola crisis.
Power, who also won a Pulitzer Prize for her book, "'A Problem from Hell': America and the Age of Genocide," is currently professor of practice at the Harvard Kennedy School and Harvard Law School.
Anderson joined Carnival in 2019 as it was ramping up its compliance efforts following a history of environmental violations that saddled it with a deferred prosecution agreement and a compliance monitor. He's revamped the department in short order, but now finds himself dealing with an entirely different dilemma: How to do business as a cruise line in the middle of a pandemic?
Registration for the event grants each attendee a one-year membership with Compliance Week, which provides full access to all resources at ComplianceWeek.com as well as a subscription to our bi-monthly print magazine.

Dave Lefort was Managing Director of Compliance Week. Before joining CW, he spent nearly two decades in digital leadership roles with ESPN and The Boston Globe.
View full Profile