Check out the full agenda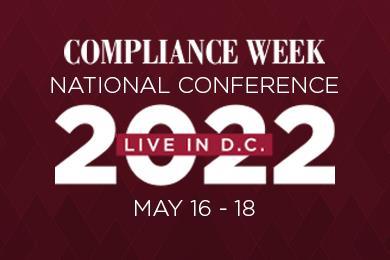 The National Conference agenda features a new format on Day 1, nine keynote-type sessions, 21 smaller room panels, more than a dozen intimate boardroom-style "conversations," four interactive workshops, a VIP think tank, a women's brunch, and plenty of time for networking.
Download agenda
Register
1. Back in person—and at a new venue
Reason No. 1 is a no-brainer. With Covid-19 numbers waning, now is the time to get out from behind your screens and (safely) come together with your peers for three days of learning, networking, and good cheer. CW's 17th annual National Conference is still in D.C., but we're at a new venue—the prestigious and expansive JW Marriott Hotel, just blocks from the White House and the National Mall.
We will require all attendees to provide proof of Covid-19 vaccination in order to offer the safest environment possible and might require masking as well (depending on local and federal guidance at the time). You'll also be able to choose a colored badge ribbon to signal your comfort level interacting with others without the awkwardness of having to ask. Our goal is to provide a safe environment to give attendees the peace of mind necessary to focus on learning and connecting.
2. Keynote session will feature two SEC commissioners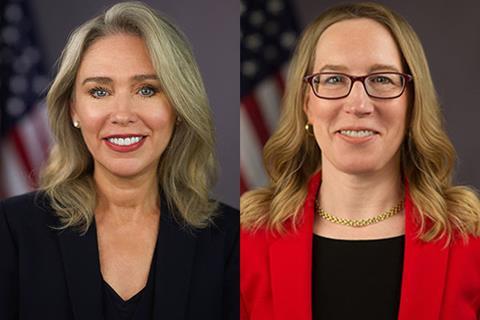 Day 2 of the National Conference will kick off with what will be an engaging and informative fireside chat with a pair of Securities and Exchange Commission (SEC) members who aren't afraid to speak their minds: Allison Herren Lee and Hester Peirce.
The two commissioners will discuss the SEC's priorities for 2022 and beyond, a conversation that's likely to include environmental, social, and governance (ESG) reporting frameworks; board diversity rules, cyber risk disclosures; short seller reforms; executive liability; and more. Peirce (Republican) and Lee (Democrat) are from opposite sides of the aisle and bring contrasting viewpoints to many of the SEC's stated priorities. It should be a lively conversation.
3. New format on Day 1: Women's brunch, workshop options, and finish with a bang
We're kicking off this year's National Conference a little differently than in years past. Instead of a keynote to begin the event, we're hosting a "Women in Compliance Brunch 'N Learn" starting at 10:30 a.m. ET and featuring a panel discussion and exclusive career networking opportunity.
After lunch, all attendees can choose from one of four hands-on, deep-dive workshops to collaborate with peers on solutions to shared challenges:
Navigating an increasingly complicated global regulatory environment;
Compliance's role in ESG and corporate social responsibility;
Building the right training for your business; or
How to take a data-driven approach to measuring the effectiveness of your compliance program.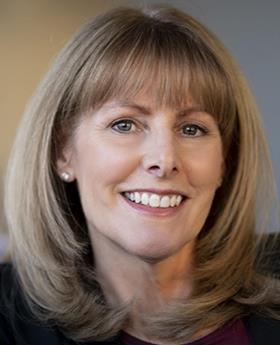 Running concurrently with those workshops will be CW's first-ever compliance "Think Tank," an invitation-only gathering of senior compliance leaders from across industries to discuss the evolution of the compliance officer's role and how the expanding risk surface area is changing the profession. CW will be in the room as well and provide all attendees with these thought leaders' key takeaways.
Our opening keynote will come at the end of Day 1, and it'll be worth the wait: Caren Kenney, co-author of the best-selling "Leading With Character" and renown C-suite executive coach, will deliver a special presentation on putting your job in perspective and what it means to lead with character during this time of transformation. You'll be a better leader after hearing her words of wisdom.
4. Global sanctions take center stage
Navigating sanctions is tougher than ever since Russia's invasion of Ukraine, so we've invited Lawrence Scheinert, the associate director of compliance and enforcement from the Office of Foreign Assets Control (OFAC), to provide an important regulatory perspective. He'll be joined by two practitioners in a panel discussion on this increasingly complex topic. In total, there will be at least four sessions over the course of the event related to sanctions and geopolitical risk.
5. The case study method: Learning from examples
In his keynote at the 2019 Compliance Week National Conference, former U.S. Attorney for the Southern District of New York Preet Bharara quipped, "It's a lot more fun to learn from other people's mistakes than from your own." Indeed it is, just as it is easier (or "more fun," in Preet's words) to translate ideas into actions when you're presented with concrete examples.
There are several case study-type sessions on our agenda, including one that features the chief compliance officer from medical device company Olympus talking firsthand about the lessons learned from her company's compliance monitorship. In 2016, Olympus paid more than $600 million and agreed to a monitorship to resolve charges related to a kickback scheme to pay doctors and hospitals.
Our agenda also includes panels on Best Buy's evolving commitment to diversity and inclusion, Home Depot's proactive response to guidance from the Department of Justice, and Renown Health's compliance rebuild.
6. If you're looking for ESG guidance, you're in the right place
With the SEC's expected rulemaking on ESG disclosures forthcoming and climate change and social justice initiatives in the international spotlight, CW is dedicating multiple sessions to how these topics relate to the compliance practitioner's role. One of the more unique sessions will be a fireside chat with award-winning filmmaker, author, and philanthropist Matthew Friedman. He will be joining us virtually from Hong Kong to talk about modern slavery, its impact on the global supply chain, and ways compliance practitioners can help to disrupt this global scourge.
7. We're not done with Elizabeth Holmes and Theranos just yet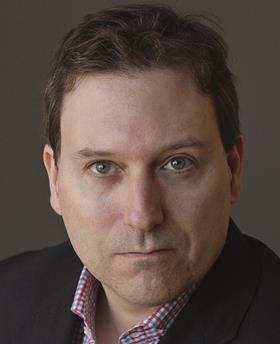 Just as Enron's collapse 20 years ago helped crystalize the importance of checks and balances and the voice of ethics in the C-suite and boardroom for this generation of compliance practitioners, the Theranos saga will be the cautionary tale many in this next class of fraud fighters will point to when asked what sparked their interest in joining this noble profession.
The Pulitzer Prize-winning journalist that broke the Theranos story wide open, John Carreyrou, will kick off Day 3 of the National Conference. He will discuss his book that detailed Holmes' choreographed deception—"Bad Blood"—and review the recently concluded Holmes trial and what kind of sentence she should expect after being found guilty of three counts of wire fraud and one count of conspiracy.
8. The industry-agnostic perspective
We've heard from CW National Conference attendees over the years that one of the event's biggest differentiators is that it's a gathering place for senior compliance executives from across industries, which allows practitioners to escape their filter bubbles of like-minded thinkers within sectors. That will continue to be the case this year, as among the more than 60 confirmed speakers are senior executives from companies including TikTok (social media), FedEx (logistics and shipping), Waste Management (garbage disposal), Western Union (financial services), Victoria's Secret (clothing retailer), AIG (finance and insurance), Zoom (digital communications), GE Healthcare (medical device manufacturing), Ryder (transportation), and more.
9. Intimate setting for practitioner-only conversations
In addition to our general session keynotes and topic-specific breakout panels, CW will continue to provide the smaller "conversation" sessions that have been a staple of our National Conference in the past. These boardroom-style discussions (comprised of 12 to 20 individuals in a room) will be limited to practitioners (no consultants, vendors, or media) so as to provide a safe space for compliance execs to be frank and honest with each other about shared struggles and emerging trends.
10. 'Ethical Leadership in an Ever-Changing Environment'
The theme of the National Conference is, appropriately, how compliance can position itself to help lead corporations through one of the most challenging and transformative periods in modern history. Between the pandemic's impact on the new workplace, unprecedented supply chain disruptions and third-party challenges, global conflict escalating, cybersecurity risks multiplying, diversity and inclusion initiatives taking on increased importance, and technology and artificial intelligence adding another dimension of risk and opportunity, you need all the help you can get. "Ethical Leadership in an Ever-Changing Environment" is the through line that ties almost every session on our agenda together, just as it's top of mind for you.
So, join CW, industry thought leaders, regulators, and hundreds of your peers as we collectively tackle these important issues for three days in mid-May in the hub of it all: Washington, D.C.

Dave Lefort is Managing Director of Compliance Week. Before joining CW, he spent nearly two decades in digital leadership roles with ESPN and The Boston Globe.