Editor's note: Compliance Week's National Conference is back in-person for the first time in nearly three years. The event, held May 16-18 at the JW Marriott Hotel in Washington, D.C., features a robust agenda of keynotes, small-room panels, interactive workshops, and more.
Check out the full agenda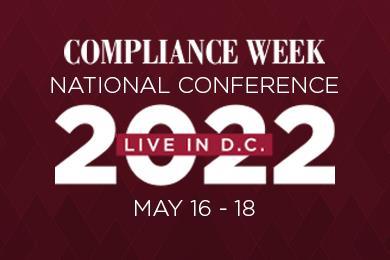 The National Conference agenda features a new format on Day 1, nine keynote-type sessions, 21 smaller room panels, more than a dozen intimate boardroom-style "conversations," four interactive workshops, a VIP think tank, a women's brunch, and plenty of time for networking. Use code CWKN200 at registration for $200 off.
Download agenda
Register
Mia Reini, senior manager, corporate compliance and enterprise risk management at The Home Depot, will speak as part of a panel titled, "Proactive Response to DOJ Guidance—What to Expect from Regulators and The Home Depot Compliance Response." She recently caught up with Compliance Week to offer a preview of her session and the topics to be discussed.
Q. What sort of knowledge and insights will attendees glean from this session?
A. My co-presenters are former regulators who have an informative presentation about what to expect from regulators. I will be presenting on how we created Home Depot's compliance report.
Q. In what ways did the Department of Justice's "Evaluation of Corporate Compliance Programs" guidance help inform Home Depot's compliance program?
A. Home Depot used the DOJ's compliance guidance to create our own 30-page glossy report called "The Home Depot Compliance Program Overview." At Home Depot, we operationalize compliance by embedding it into our business. We have 100-plus compliance leads who run various compliance programs for the company. Corporate compliance created this report, informed by the DOJ guidance, to showcase the purpose and functionality of many of our embedded compliance programs.
Our compliance report is intended to provide an overview of the design of Home Depot's compliance programs; describe the resources invested in these programs; explain how the programs engage and empower associates in ongoing compliance; and describe how the programs work in practice to drive compliance. In a nutshell, we have so much compliance work being done across the company, we decided to take the time during 2021 to pull it together and proactively answer the questions from the DOJ guidance.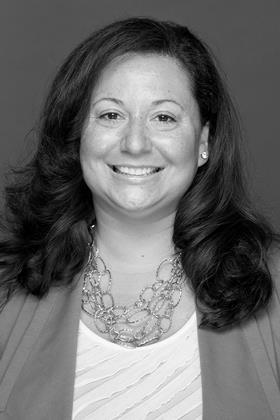 Q. What are some examples of specific enhancements made to Home Depot's compliance program?
A. Two specific enhancements have to do with our employee whistleblower/reporting hotline. The first is that corporate compliance now performs anonymous testing of our hotline in the United States, and we partner with our associates in country at our international offices to test the hotline in their native languages on a regular cadence.
The second is a new standard operating procedure corporate compliance published on best practices for case management of hotline investigations. These two projects were in direct response to the DOJ guidance section, "Confidential Reporting Structure and Investigation Process."
Q. What did Home Depot's report-writing process look like internally—for example, what departments were involved, and how long did the process take?
A. Corporate compliance partnered with many internal stakeholders to create our compliance report, including mergers and acquisitions, environmental health and safety, home services, logistics, learning strategy, standard operating procedures, records management, human resources, internal audit, and legal.
The report took one year to complete, and corporate compliance worked with a technical writer and graphic designer to create the finished product. We are very happy with the result and look forward to sharing it with our 100-plus compliance leads at our internal Home Depot Global Compliance Summit later this year.

Jaclyn Jaeger is a freelance contributor to Compliance Week after working for the company for 15 years. She writes on a wide variety of topics, including ethics and compliance, risk management, legal, enforcement, technology, and more.