Editor's note: Compliance Week's National Conference is back in-person for the first time in nearly three years. The event, held May 16-18 at the JW Marriott Hotel in Washington, D.C., features a robust agenda of keynotes, small-room panels, interactive workshops, and more.
Check out the full agenda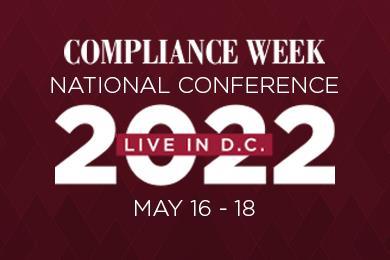 The National Conference agenda features a new format on Day 1, nine keynote-type sessions, 21 smaller room panels, more than a dozen intimate boardroom-style "conversations," four interactive workshops, a VIP think tank, a women's brunch, and plenty of time for networking. Use code CWKN200 at registration for $200 off.
Download agenda
Register
Charles Schwager, chief compliance and ethics officer at Fortune 500 company Waste Management, will speak as part of a leadership panel titled, "The Current State of Compliance and What's in Store for the Future." He recently caught up with Compliance Week to offer a preview of his session and the topics to be discussed.
Q. With Covid-19 and the social injustice events over the last two years, how have you maintained or improved your processes for leveraging real-time internal reporting data?
A. In early 2020, we established a specific process for tracking internal claims related to Covid-19 by topic and location. This data was shared with our senior leaders and provided real-time insights into the types of concerns being reported in a specific area. This allowed us to use this information to ensure we timely and properly responded to the concerns and proactively addressed any similar enterprise-wide concerns. In response to the social injustice events in the summer of 2020, we set up a similar process for monitoring and responding.
Q. Can you explain how you use 'two-way communication loops' to foster a culture of compliance and ethics with your employees?
A. We are continuously looking for ways to establish two-way communication loops in our program initiatives, meetings, communications, and trainings in order to provide opportunities for our team members to communicate back with us. These communication loops are consistent with our commitment to having open and honest conversations and a strong SPEAK UP | LISTEN UP | FOLLOW UP culture. When someone takes the time to share their ideas, ask questions, or report concerns, we have an obligation to actively listen and take the appropriate actions to follow up.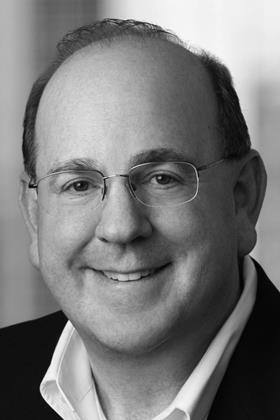 Q. How can compliance professionals continue to advance this profession?
A. We must continue to be creative in finding ways to operationalize our compliance and ethics programs into the fabric of our companies. We can do this by truly understanding all aspects of our company's business and aligning the compliance and ethics program with the business structure. In addition, we need to continue to develop our skill sets, build relationships, and utilize available data analytics and reporting tools.
Q. What is something you've found helpful in developing your compliance and ethics program?
A. You need to leverage existing resources and be intentional about how you collaborate with people outside of your core group. Our compliance and ethics program is designed around structured collaboration. This allows us to foster strong strategic partnerships with different departments, so that our compliance and ethics program is fully aligned with our organization's risk profile.
Q. What steps do you take to continuously improve your compliance and ethics program?
A. We are continuously evaluating our program to see what we can do to make it stronger. This includes data analytics, risk assessments, compliance assessments, employee feedback, and compliance and ethics perception surveys.