In August, the Center for Audit Quality (CAQ) launched the Audit in Action campaign, which highlights the important work and resilience of public company auditors. The initial focus of the campaign is to inform the public about challenges auditors are facing as they play a role in keeping capital markets functioning during the coronavirus pandemic. The campaign will highlight individuals through videos and stories to put a face to the auditors who are demonstrating leadership and innovation in maintaining audit quality.
Brian Miller, national partner of audit transformation and innovation at BDO USA, is one of those auditors. Miller oversees BDO's U.S. and global audit data analytics programs; audit innovation initiatives, including remote auditing and flexible work arrangements; and the firm's cloud and analytics platforms. He talked with Compliance Week about how the pandemic has driven adoption of technologies by BDO's auditors.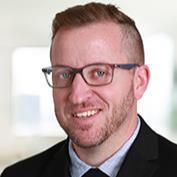 Miller was instrumental in creating BDO's Digital Audit Suite, which includes a global portal, an online engagement management platform, and an audit data analytics initiative. "We believe the marriage of chosen technologies and auditor professional judgment results in better quality audits," he said. "We have therefore invested in technologies that enable us to surface and direct our primary efforts to those items that exhibit more risk and, as a result, we have embedded analytics into all aspects of our audits."
BDO's Global Portal is a single global solution used by over 100 BDO firms in different countries and their clients. It started out as a way for clients to exchange engagement information with BDO. "About a year ago, we knew we had to work in a more modern way, so we started the portal as a collection app as an alternative to emails, with basic dashboards for document version control," Miller said. "This was not groundbreaking, but then we involved 10 BDO network firms to discuss what else the portal could do. When we saw the ideas that resulted, we knew we were on to something."
The BDO team made improvements to the portal's speed to handle traffic, rebuilt the infrastructure to improve performance, added visualization capabilities, and provided clients tools and analytics capabilities. Since the pandemic started, the portal is now averaging six times the daily traffic it had on its single busiest day in 2019. "No matter how big or how dispersed the job or the team, the portal enables us to interact securely with our clients as a team," Miller said.
The portal provides clients 24/7 access to BDO and better collaboration in a secure environment. "Although we aren't able to walk down the hall and have a meeting or ask a question in the moment, all the things that typically happen between auditors or the tax team and the controller's office can still occur because of our portal," Miller said.
"We started out just wanting to have a way to offer our clients a more modern and interesting work experience when dealing with us," he said. "It turned into a platform of necessity due to COVID-19." Miller said although this is one way for BDO to improve project management and keep clients accountable, clients have said the portal is also a way they can keep the auditors accountable.
Communications and relationships with clients became more critical than ever as a result of the pandemic. "It changed everything so quickly, and we've gone through five years of business transformation in six months," Miller said. BDO, like many other firms, increased its focus on controlling costs while working remotely, and so did its clients and prospects. "We have a lot of opportunities but also had clients come to us and suggest everything is on the table and up for evaluation because of cost management, so we need to perform the most efficient and effective audits possible," he said.
Technology continues to evolve rapidly—"it's an exciting time because young people are more interested, and technology makes the work more interesting and impactful," Miller said. But working on interesting and irregular things can also be challenging. "Analytics are only as good as the data quality and internal controls our clients and prospects have put in place," he said. Miller shared how task forces are working with regulators and standard setters and looking at data quality as a spectrum. The more reliable the information is, the more creatively data analytics can be used.
Miller shared several emerging accounting areas where technology can play a role in audit quality. Automated loan loss reserve prediction models and analysis of lease obligation payments are two areas where BDO has applied automation and data analytics tools to highlight unusual relationships in recorded amounts, identify transactions for further analysis, and predict future trends.
Miller credited BDO's executive team for supporting him and his colleagues as they worked on new technologies. "We are thriving now because our leadership has invested in and accelerated the development of leading-edge technologies for several years now," he said. "We remain committed to learning and experimentation and continuing to develop smarter and better tools for our people and our clients."
The CAQ's Audit in Action campaign will update its stories about auditors, like Miller, in the areas of maintaining audit quality in a remote-work environment; leveraging new technologies and innovations; sharing knowledge and experience with audit committees facing new and complex accounting issues; and investing time and resources to support their communities.

Maria L. Murphy, CPA, is a regular contributor to Compliance Week's accounting & auditing coverage. She is a senior content management analyst, accounting and auditing products, CCH tax and accounting North America for Wolters Kluwer and a freelance writer and editor.
View full Profile