In the six months since Richard Jones began his seven-year term as chairman of the Financial Accounting Standards Board (FASB), the former EY leader has conducted hundreds of meetings with investors, preparers, auditors, academics, regulators, and others. Despite this varied audience, a consensus has emerged.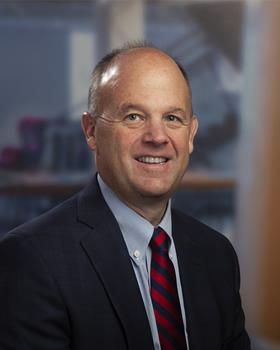 "One thing everyone seems to agree on is that we just went through, or are going through, a period of significant accounting change," Jones told the audience at an American Institute of Certified Public Accountants (AICPA) conference last week. "Some companies, investors, organizations, and other users are still grappling with recently issued standards. Others haven't even begun to implement them, and some investors are still incorporating them into their decision-making process. Throw a worldwide pandemic into the mix, and it becomes hard to keep up with day-to-day responsibilities, let alone sweeping new initiatives."
With the bulk of his activity taking place remote as a result of COVID-19, Jones said active listening to both internal and external stakeholders is a key part of how he and his staff make good decisions about standard-setting. In his speech, he quoted former New York Mets Manager Casey Stengel, who once said, "Sometimes it's easier to understand things than to figure them out." Jones has been engaging with a variety of stakeholders to understand their perspectives and learn about their experiences working with FASB.
One area of focus the Board has conducted extensive outreach on as part of its post-implementation review is its recent standards on revenue recognition, leases, and credit losses. "The biggest standards are rarely 'one and done,'" Jones said. "… [F]ew of the original Board members who worked on credit losses, leases, and revenue recognition are still on the FASB. Staff turnover has occurred as well. Change is built into our organization, and it ensures fresh eyes and insights."
Jones continued by saying he sometimes refers to accounting standards as "sticky," meaning a strong case needs to be made for change. He shared the three primary reasons he sees as catalysts: to provide investors with better information, to remove unnecessary costs and complexities from financial reporting, and to maintain and improve the Codification to keep it relevant and reduce diversity in practice.
FASB's technical agenda currently has 33 active projects and eight research projects. Segment reporting is an important project in progress, Jones said, sharing the Board is favoring a model that relies on segments being based on the chief operating decision-maker's management approach. Subsequent accounting for goodwill is another project in progress, and Jones indicated FASB is leaning toward an amortization with impairment model.
Jones believes challenges from the pandemic will likely be here for a while, and FASB intends to continue to address new issues as they arise. He encouraged stakeholders to share their questions and concerns and provide ongoing input on the Board's activities and the standard-setting process.

Maria L. Murphy, CPA, is a regular contributor to Compliance Week's accounting & auditing coverage. She is a senior content management analyst, accounting and auditing products, CCH tax and accounting North America for Wolters Kluwer and a freelance writer and editor.
View full Profile