Have you ever wondered how the Financial Accounting Standards Board decides what issues to include in its technical agenda? Chairman Russell Golden explained recently FASB's process for identifying the right accounting issues to add to its project list.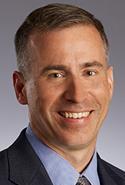 Agenda requests come to FASB from many sources, including:
Regulators, such as the Securities and Exchange Commission, the Public Company Accounting Oversight Board, and banking watchdogs;
Professional organizations such as the American Institute of Certified Public Accountants and state societies of CPAs;
Liaison groups that FASB meets with regularly; those include auditors, academics, financial statement users and preparers, and industry groups;
FASB committees and a number of advisory councils;
The Financial Accounting Foundation, Private Company Council, and Emerging Issues Task Force, which are all advisors to FASB on potential U.S. GAAP issues and improvements to financial reporting; and
Accounting firms.
At times, however, FASB may reach out through invitations to comment, asking stakeholders to provide input on topics such as the board's agenda. It can request meetings with investors, auditors, and others, and hold public roundtables and field visits, to solicit feedback and assess implementation issues and related costs. FASB may initiate its own projects in response to changes it identifies in the economy, laws, or accounting practices.
Golden shared these key criteria FASB uses to evaluate whether to add a project to its technical agenda:
Is there an identifiable and pervasive need to improve GAAP?
Are these technically feasible solutions, and are the perceived benefits likely to justify the expected costs of change?
Does the issue have an identifiable scope?
If FASB believes these criteria are met, the board can vote at a public meeting to add the project to the agenda if four or more members vote in favor. Or FASB may ask staff to perform research and public outreach to stakeholders, or add the issue to its formal research agenda, to gain a better understanding of the issue and whether it should be pursued.
Golden encourages interested parties to share their comments, concerns, and priorities with FASB, so it can continue to address the issues that are most important to its stakeholders. In a Jan. 15 Hearing on Overseeing the Standard Setters before the U.S. House of Representatives Committee on Financial Services in Washington D.C., Golden shared this comment about the standard-setting process:
"The FASB is committed to producing high-quality accounting standards. To achieve this goal, we are committed to a comprehensive and transparent process that encourages broad participation and objectively considers all stakeholder views … Through its open and robust process, which includes extensive outreach to stakeholders, the FASB improves the resulting standards and related implementation activities."
Websites
We are not responsible for the content of external sites

Maria L. Murphy, CPA, is a regular contributor to Compliance Week's accounting & auditing coverage. She is a senior content management analyst, accounting and auditing products, CCH tax and accounting North America for Wolters Kluwer and a freelance writer and editor.
View full Profile