In a few short weeks, Anthony Pugliese, currently president and CEO of the California Society of Certified Public Accountants (CalCPA), will become the new president and chief executive officer of the Institute of Internal Auditors (IIA). He'll have some big shoes to fill, to say the least.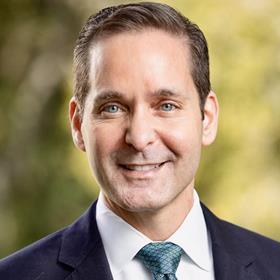 Pugliese, whose first official day is March 8, will assume the helm from Richard Chambers, who will be retiring after 12 years with the organization. The IIA describes itself as "the internal audit profession's global voice, recognized authority, acknowledged leader, chief advocate, and principal educator" for its more than 200,000 members.
More than filling Chambers' shoes and upholding the reputation of the 80-year-old global organization, Pugliese will be coming on board to lead the international professional association during a truly transformative time for internal auditors. Compliance Week caught up with Pugliese to discuss his plans for the future of the IIA and the internal audit profession at large, including the critical role he sees technology playing in the future of internal audit; the importance of fostering diversity, equity, and inclusion in the profession; and much more.
Asked about his top priorities as the IIA's new president, Pugliese speaks about the importance of making sure the internal audit profession has everything it needs to be relevant. "Certainly, supporting all our members is going to be one of my top priorities," he says.
Technology adoption at the forefront
"Some of the things we are going to be doing is redesigning and redoing and revamping all our training courses over the next couple of years to include new topics that are becoming critically important to internal auditors," Pugliese explains. Chief among those new training topics will be technology. "A lot of technologies are not adequately understood or utilized by organizations," he says.
"A lot of our course development and training needs to head in the direction of making sure that technology is a part of everything we do," Pugliese adds. Making sure members evolve with today's pace of technology so they remain relevant and critical to businesses around the world is important, he says.
"I think the Three Lines Model will stand the test of time for a while."

Anthony Pugliese, incoming IIA president
In the context of internal audit and internal audit engagements, examples include learning how audit sampling can become more driven by artificial intelligence; using blockchain in general ledger-type transactions; or using robotic process information to improve business processes or productivity, like automating control testing. "We need to see more companies using all those technologies and that internal audit understands and applies those concepts themselves," he says.
If anybody can educate the internal audit profession on the instrumental role technology plays, it is Pugliese, who has spearheaded several digital transformation initiatives during his 31 years of association management and audit experience. He also holds the American Institute of Certified Public Accountants' Certified Information Technology Professional (CITP) credential, granted exclusively to professional accountants who demonstrate specific skills; expertise; and experience in a variety of IT areas, including emerging IT trends.
Diversity, equity, and inclusion
Pugliese says another top priority will be to address and foster diversity, equity, and inclusion within the internal audit profession. Educating everybody about the importance of each subject is not just the right thing to do, it's also a business imperative, he says.
According to a new report conducted jointly by CalCPA and the Institute of Management Accountants (IMA), which will be released in mid-February, white males dominate more than 90 percent of the profession at the senior management level. "This joint research we conducted with IMA confirms that a diversity gap does indeed exist and that it's a serious issue, and we need to collectively fix it to make sure our profession is attractive to all the generations that will come after us," Pugliese said, speaking as a panel member on a Jan. 14 virtual session hosted by the IMA.
"Women, people of color, and members of the LGBTQIA have told us that they don't see people like them leading in our profession," Pugliese added. "We need to be agents of change and close the gap with respect to diversity, equity, and inclusion," he said, calling upon members of the profession to help be those change agents.
"It's one of those areas that if we don't address, or make demonstratable strides in addressing over time, we are going to see fewer and fewer people in the pipeline becoming internal auditors," Pugliese tells Compliance Week. "So, I really hope to make some inroads there."
The future of internal audit
As part of his wider objective to foster diversity, equity, and inclusion across the entire global audit profession, Pugliese says a personal passion of his is "to work on the pipeline of future members of our profession, making internal audit attractive to young people and making sure we start that process early on—as early as high school and college, where a lot of people are making career decisions." That requires breaking down longstanding stereotypes about the profession, he says.
"Internal audit is a very different profession than I think our image lends to us," he says. "We do so much more than augment or supplement the external audit function. When I was in college, that's literally how internal audit was taught—but that's not what internal auditors are about by any stretch. It's a part of what we do."
What makes the internal audit profession so "exciting," he says, is that "we're not pigeonholed at all," and that "there are very few jobs that span the entire breadth of an organization." To the next generation of internal auditors, Pugliese says, "the possibilities in a profession like ours is phenomenal."
He cites as one example environmental, social, and governance (ESG) issues. "Those are areas that a lot of young people will find very interesting," he says. ESG disclosure initiatives are trending heavily in both Europe and the United States, where it's expected to be a key priority under the Biden administration.
Pugliese anticipates that "internal audit is going to be working a lot more and is going to be asked to work a lot more" in making sure companies are transparent about their ESG risks; that they're being properly disclosed; and that they meet the needs of ESG disclosure standards emerging around the world, including in the United States.
Three Lines Model
Speaking of the profession not being pigeonholed and the need for the role to evolve with the times, Pugliese also shared his thoughts about the IIA's recently revamped "Three Lines Model" and whether more changes may be forthcoming. Unveiled in July under Chambers, the Three Lines Model is the modernized version of its widely adopted "Three Lines of Defense Model," with the intent being the IIA wanted to create a refreshed, principles-based model that focuses on value creation and prospectively managing risk, as opposed to defending against it.
For the most part, Pugliese says, he has not heard a whole lot from folks that haven't found the Three Lines Model to be anything but helpful. "I think the Three Lines Model will stand the test of time for a while," he says.
The opportunity is still there, however, for the IIA to provide the profession with thought leadership or guidance on how the Three Lines Model might apply to specific industries—how it might be applied in practice at a financial institution, for example. "I think examples always help," he says. "I would see that as our next step."

Jaclyn Jaeger is a freelance contributor to Compliance Week after working for the company for 15 years. She writes on a wide variety of topics, including ethics and compliance, risk management, legal, enforcement, technology, and more.