Nearing the end of his term as chairman of the Financial Accounting Standards Board, Russell Golden still has a lot on his plate.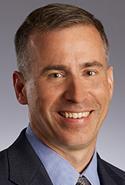 The longtime leader of the accounting rulemaker listed liabilities and equity, LIBOR reform, and accounting for goodwill among his priorities before he exits his post June 30, 2020, while speaking at an AICPA conference this week. Golden also discussed FASB's standard-setting process and how the board works with regulators like the Securities and Exchange Commission when determining its procedures.
Golden has served in his post since 2013, and a lot has changed in that time. New standards on lease accounting, revenue recognition, and credit losses have dominated the conversation of late, but Golden instead used his speech as a way to look forward to the months ahead.
"Our liabilities and equity project is one I hope we'll complete by the end of my term," said Golden. "During our agenda consultation process, stakeholders described guidance in this area as overly complex, internally inconsistent, and the source of frequent financial restatements."
In July, FASB issued a proposed update to the standard on liabilities and equity meant to cut through that complexity. The board zeroed in on two specific areas of improved guidance: Convertible instruments, for example bonds that can be converted to shares at maturity, along with contracts in an entity's own equity that may qualify for an exception from derivative accounting.
Golden and FASB staff presented a summary of comments on the update at a board meeting Wednesday, indicating responses were mostly positive. The board plans to continue redeliberations on the topic in the first quarter of 2020.
In his speech, Golden next discussed LIBOR reform. The London InterBank Offered Rate is expected to be phased out by the end of 2021 and has been front-of-mind for regulators in Washington, with the SEC saying the transition from the reference rate has taken on "urgency."
Golden said FASB expects to issue a final standard in early 2020 after voting last month to approve temporary, optional guidance to ease the potential accounting burden for transition.
"We've made it easier to report interest rate changes for contracts that meet certain criteria," Golden said. "For eligible contracts, a change in reference interest rate can be accounted for as a continuation of that contract—eliminating the need to create a new contract. This provision applies to loans, debt, leases, and other arrangements."
The guidance applies only to contracts or hedge accounting relationships that reference LIBOR and will expire Jan. 1, 2023.
Going further on LIBOR, the Commodity Futures Trading Commission on Wednesday said it intends to be the first agency to provide relief related to transition.
"The CFTC staff is working to publish a series of relevant no-action letters by December 20, 2019," Chairman Heath Tarbert said before a Market Risk Advisory Committee Meeting. "This relief will remove many of the barriers to converting legacy LIBOR swaps to [the Secured Overnight Financing Rate]. The relief will cover amendments to existing swaps that either add a fallback provision or change the reference rate to SOFR or another risk-free rate."
Golden, in his speech, transitioned from LIBOR to accounting for goodwill and identifiable intangible assets. He noted a substantial amount of response FASB received after issuing an invitation to comment on the subject in July and said he expects an "interesting public board discussion" about intangible assets and goodwill early next year.
"This level of interest at such an early stage of the process is striking," Golden said.
Finally, Golden said projects on performance reporting and segment disclosures are likely to continue beyond the end of his term. He added FASB "will continue to monitor implementation activities for all standards," and specifically singled out the controversial standard on credit losses (CECL) when relaying board implementation support is "never over."
"We'll closely monitor implementation progress when CECL takes effect for large public SEC filers next month," Golden said.

Kyle Brasseur is Editor in Chief of Compliance Week. His background includes expertise in user personalization with ESPN.com.